Someone once said, "necessity is the mother of invention." For some of the best examples of this adage, you need look no further than the many Black entrepreneurs creating hair and skin products for the Black and Brown communities.
These leaders have not only helped women and men look and feel more attractive they have also allowed those with curly, coily, and tight hair to embrace their natural beauty.
Let's take a closer look at some of the companies at the forefront of this beauty and cultural revolution.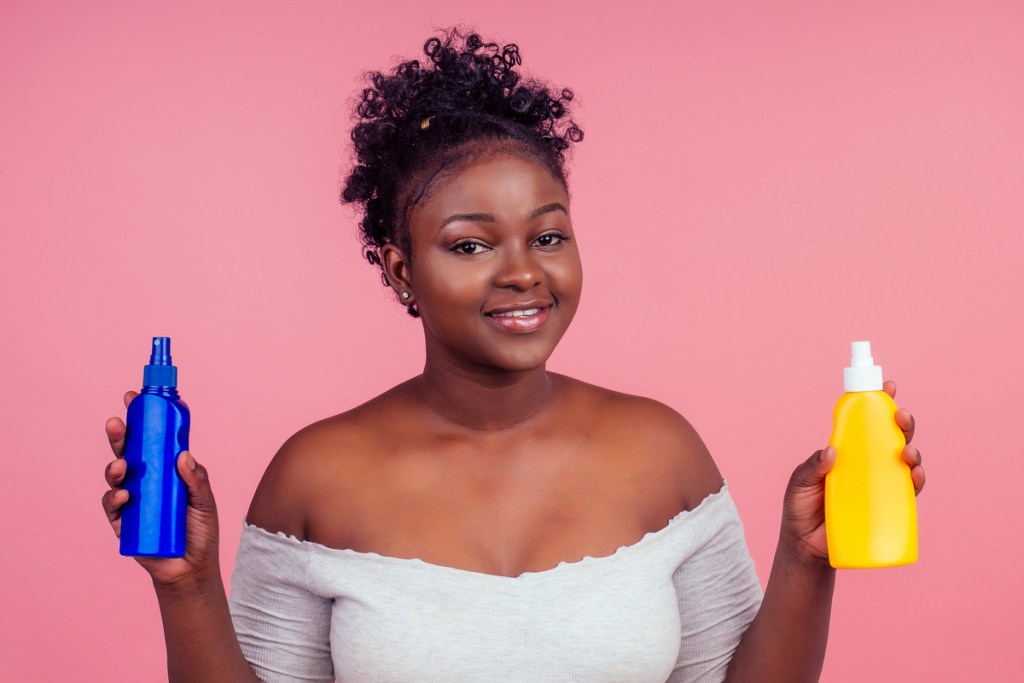 Qhemet Biologics
If you love plant-based products, look no further than Qhemet. Founder, Felis Butler, was inspired by African hair care traditions to create this line. For hair types 3C, 4A to 4C, with emphasis on 4C, the natural ingredients will help restore your scalp and stimulate hair growth. Oils like olive, castor, moringa, and coconut combine to nourish hair from root to tip.
Their website has a helpful product guide to make sure you make the proper choices for your hair type and videos on how to use the products correctly. And all of the products are silicone, paraben, SLS, and phthalate-free.
Qhemet Biologics Moisturizing Hair Care for Dry & 4C Hair
Hair Rules
Anthony Dickey has been on a three-decade odyssey to help women make peace with hard-to-manage hair. His joy and love of textured hair shine through in his innovative spirit and hair care products. He started the first textured hair laboratory in New York City and now has a product line for every hair type. From straight to kinky, you can find products that are sulfate, phthalate, paraben, and cruelty-free that will celebrate your hair, no matter the texture.
We love that not only can you shop products, but that you can really learn about your hair's texture. The more you understand your hair the better you can take care of it and style it.
CurlMix
You may have seen the founders of this one on TV. Winning big on Who Wants To Be A Millionaire may have got them started, and being on Shark Tank may have helped launch them, but their family values have kept them going. Tim and Kim care about clean beauty that works for curly hair, which was hard to find when they started out.
The couple lives their mission, employing 10 full-time employees, who are all people of color, at their Chicago-based facility. With a quiz to find your true hair type, you can identify the product you need to see your curly healthier and more full of life.
CurlMix l Simple Clean Beauty Rituals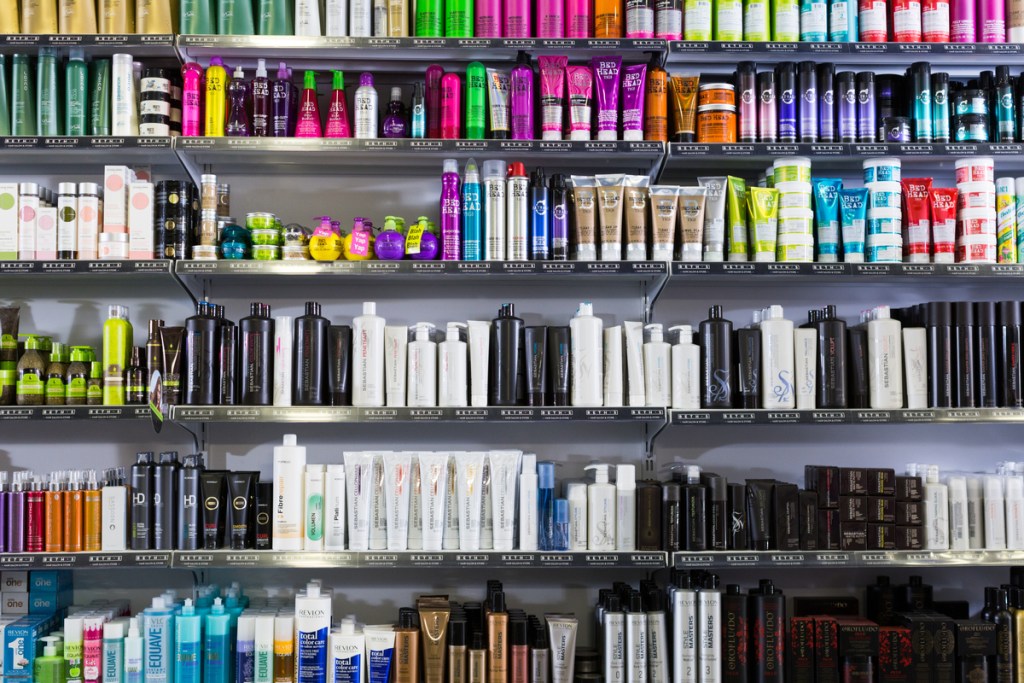 Alikay Naturals
Don't let the founder's age fool you. Alikay Graham-Campbell was only 22 years old when she started making her own products in the kitchen. Packed with natural and organic ingredients your hair will love, like honey and shea butter, these products are not only great for you but extremely affordable for natural products.
The website allows you to search for products by hair type, product type and a host of other options. Alikay is also one of a very few companies to have extended their product like to include skincare, bath and body, and infant products.
Alikay Naturals | Premium Hair + Skin Care
EDEN Bodyworks
High-quality, reasonably priced products for hair and beyond are the hallmark of EDEN Bodyworks. Founder, Jasmine Lawrence, was motivated to create the line after her hair was damaged by chemicals when she was 11. Disappointed at the lack of natural products for curly, coily, and tight hair, she became the ultimate DIYer creating early versions of her products in her kitchen.
Shop the website by concern, type, or product and find the right item to restore your hair. The best part is that the majority of the products are under $10! We love that Jasmine is bringing affordable hair care (with clean, natural ingredients) to anyone who needs it.
Tropic Isle Living
Michael Anthony Hines and his wife Lois Reid-Hines have been putting their passion for natural hair care out there for decades. Since 2016 when Lois decided to take over after the passing of Michael, she hasn't stopped carrying out the mission of producing amazing Caribbean products.
The list of natural ingredients is impressive. Her all-vegetarian remedies will help your hair look and feel its best. If that isn't enough, these natural products are affordably priced.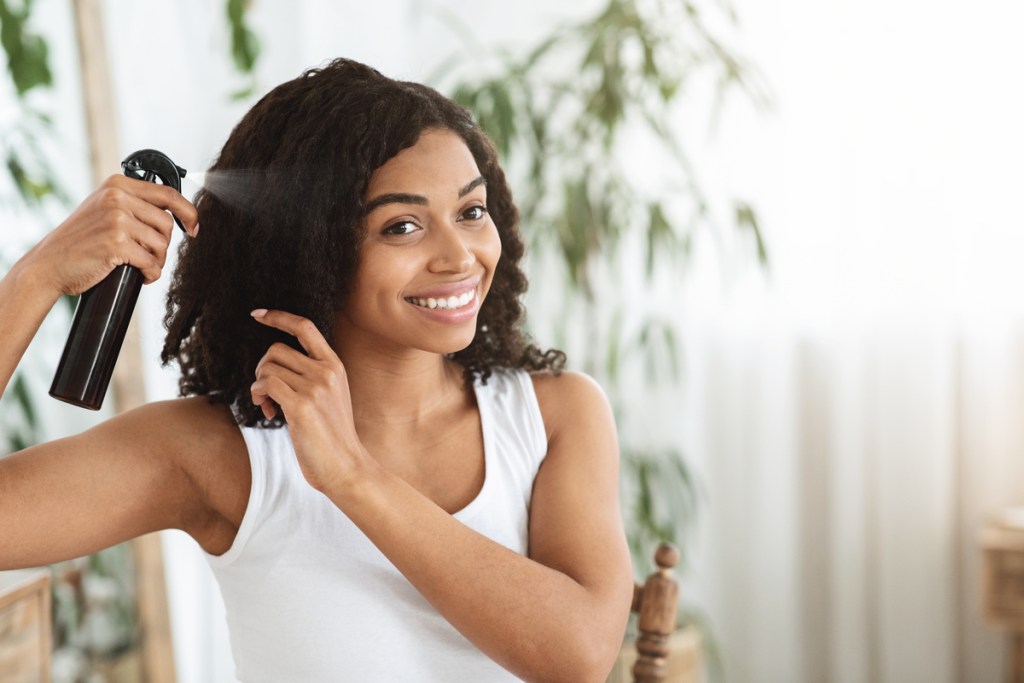 Design Essentials
With decades of experience making sure your curly hair is well cared for, CEO and President of Design Essentials, Cornell McBride Jr., only wants your hair to be manageable as well as healthy and natural. We think he ticked every box you need to take care of whatever hair issue you have.
No matter the hair type or issue, you can find a product to help your hair. We like that once you take the hair ID quiz on the website you get a coupon. For the quality (and size) of products, the prices aren't bad at all either.
Pattern
We know that a product line from a celebrity can make one skeptical. Are they just trying to make money or are they truly committed to producing a quality product? Well, with this line Tracy Ellis Ross appears to have done all-in. The products offered are affordable and wide-ranging offering solutions for curly, coily, and tight textures as well as loc. A handy curl guide helps you choose the best products for your hair type and condition.
BlissMark provides information regarding health, wellness, and beauty. The information within this article is not intended to be medical advice. Before starting any diet or exercise routine, consult your physician. If you don't have a primary care physician, the United States Health & Human Services department has a free online tool that can help you locate a clinic in your area. We are not medical professionals, have not verified or vetted any programs, and in no way intend our content to be anything more than informative and inspiring.
Editors' Recommendations