We love looking through Insta trying to find the next thing to either try at home or make our friends try. When it comes to makeup, it's one of the best places to look for inspiration. From the hottest trend of the week to looks for every day, celebrity makeup artists' pages are the place to go. Not only can you see how your favorite stars get glammed up, but if you are handy with the contour, you can recreate the looks yourself. Let's check out seven Instagram pages of makeup artists that help your favorite star shine.
Hung Vanngo
If only because he gets his hands on Julianne Moore and we are jealous, Hung deserves your attention. Cindy Crawford and Jodie Comer are also among the huge list of celebs that trust Hung to create flawless looks. We like his page because it offers a lot of visual shots. Sometimes you don't want to watch tutorials. His page is mostly posts of the celebrities he's worked with. A few super-fast videos here and there dot the page.
We love that he only posts once a day so you aren't flooded with content. You'll mostly see finished faces and not a start to finish, but that's okay. The looks are gorgeous, the celebrities are our favorites, and the best part is that they could definitely be copied for your everyday look.
Hung Vanngo (@hungvanngo) • Instagram photos and videos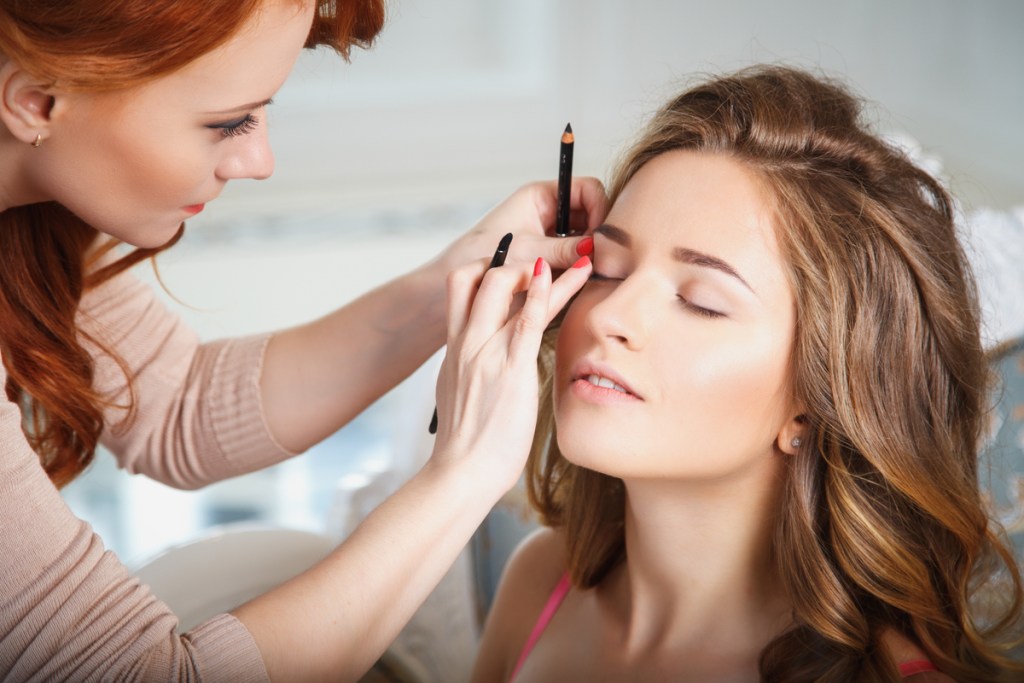 Pati Dubroff
We are obsessed with Pati's page right now. If you love soft, natural, neutral looks, that's her thing. That fresh-faced look she does has been perfected on our favorites like Margot Robbie and Elizabeth Olsen.
Her page is the right mix of celebrity faces and personal shots.
Pati herself is an absolutely stunning woman, so we love her videos where she tries out new products on herself and lets us know where we can get them.
Pati Dubroff (@patidubroff) • Instagram photos and videos
Mary Greenwell
If our Queen Cate Blanchett always trusts Mary with her look, you can, too. Her page is a little of this and a little of that. We like that it's not only makeup post after makeup post. It gives it some personality. She also does videos trying new finds and her old beauty favorites. Based in London, we like that we'll see a little different kind of content. Her personality is fun and her eclectic page gives you plenty of content to get lost in for hours.
Mary Greenwell (@marygreenwell) • Instagram photos and videos
Matthew VanLeeuwen
Goddesses Idina Menzel and Ellen Pompeo turn to Matthew VanLeeuwen for their red carpet looks. We like that you'll find high-end glamour and cute family throwback pictures on his page. We'll be honest, we spent way too much time getting lost in the depths of his page seeing all of the celebs he's made up. Go down the rabbit hole of his page and enjoy the beautiful looks.
MakeupMatthew (@makeupmatthew) • Instagram photos and videos
Vincent Oquendo
Vincent's page is stunning. We love how bright and positive it is. Jurnees Mollett, Maggie Gyllenhaal, and Winnie Harlow are just a drop in the bucket of celebrities that have had Vincent work his magic on them. Even though his page is mostly the finished product, it's gorgeous to look at. We love seeing all of the beautiful looks mixed with a few candid shots of him with his clients.
Vincent Oquendo (@makeupvincent) • Instagram photos and videos
Sarah Tanno
If you are as obsessed with Lady Gaga as we are, you need to check out Sarah's page. All of the Gaga content you could want can be found there. If you crave behind-the-scenes action on Lady Gaga's looks, you can scroll through to find those videos. If you also love Hauslabs makeup, which Sarah and Gaga created, you'll find that all over her page as well.
Sarah Tanno-Stewart (@sarahtannomakeup) • Instagram photos and videos
Mylah Morales
If the names Rihanna, Taraji P. Henson, Shakira, and Tracee Ellis Ross get you excited, then you need to check out Mylah's page. She mostly works with Rihanna, so you'll see her gorgeous face all over. As long as we get Rihanna content we're fine. You will get some high fashion cover looks and some of your celebrity inspirations on her page. You'll love the flawless makeup looks and fashion that'll you see all the way down her page.
Mylah Morales (@mylahmorales) • Instagram photos and videos
Whether you are looking to freshen up your own look or want to find a new page to scroll through while your show plays in the background, these celebrity makeup artists on Instagram are follow-worthy. If you have a favorite celebrity style that you love, why wouldn't you follow their makeup artist's page? Behind every celebrity is the team that makes them look perfect and flawless. So follow these seven celebrity makeup artists for some beautiful posts and hopefully some inspiration for yourself.
Editors' Recommendations