With winter firmly around us, you've likely switched up your wardrobe, home decor, and even your go-to meals and comfort foods. But have you changed your skincare routine?
Going from the frigid outdoors to the dry indoors where the heat is cranking can do a number on your face, which is why you want to give it a different type of TLC now than you do in the warmer months. Here is a primer on what you should add to your skincare regime as the temperatures dip.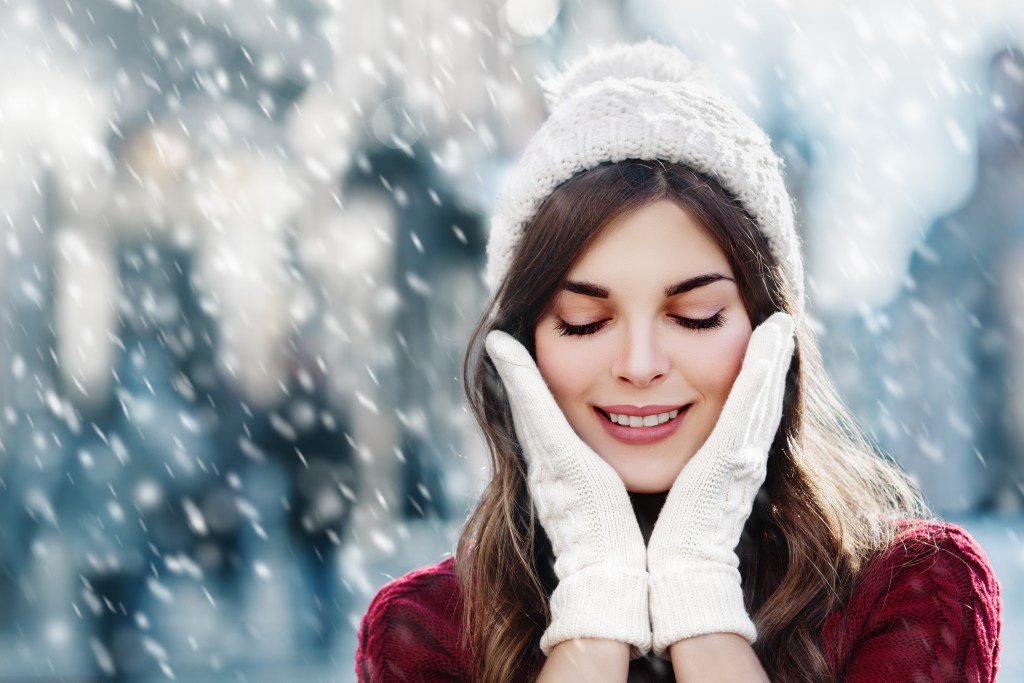 The essentials of winter skincare
There are three key components to keeping your face looking its best throughout winter's chill. They are:
Humectants
With cold, dry air outside, and hot, dry air inside (thanks to your furnace) your visage is going to crave moisture big time. That's where humectants come in. Humectants attract and bind with water in the air and from deep within your skin. One of the most popular humectants is hyaluronic acid. Glycerin and sodium lactate are other well-known water-binding humectants.
One easy way to make sure you are adding a humectant to your daily skincare regimen is using L'Oreal True Match Hyaluronic Tinted Serum with 1% hyaluronic acid, which blends to a nude finish so you can wear it alone or under makeup every day.
Occlusives
Unlike humectants, which attract water, occlusives create a physical barrier on the skin that stops water loss by preventing evaporation. Ceramides, mineral oils, natural oils, fatty acids, and cetyl alcohol are all examples of occlusives.
If you prefer natural products, you can get your occlusive fix with Peak Scents Rose Phyto3 Facial Oil formulated with a non-greasy blend of rose and acai stem cells, raw cold-pressed oils, and pure essential oils.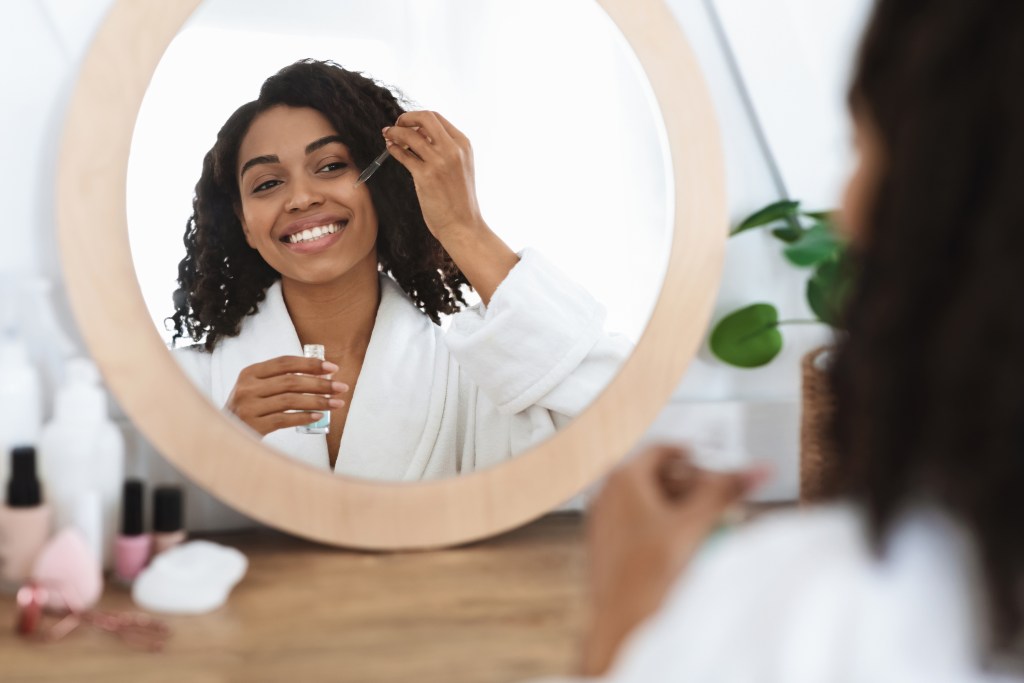 Emollients
Emollients are made up of fatty substances known as lipids, which, like occlusives, create a protective skin barrier. Emollients also help smooth out and soften dry, flaky skin by filling in the tiny cracks on its surface. Petrolatum, lanolin, and mineral oils are all examples of emollients.
Because oils are what create the barrier for occlusives and certain emollients, if you have oily or acne-prone skin some of these products can clog your pores and should be avoided. If your skin is oily or you have acne, try Qēt Botanicals Purely Squalane Serum Boost, a light, non-comedogenic plant-derived oil that can be used by all skin types.
Keeping it simple
Adding these moisturizing and protective elements to your skincare routine doesn't mean you have to go out and buy a bevy of products. Some ingredients do double duty, while many products contain a combination of humectants, occlusives, and/or emollients. We like Isa Knox LXNew Clinical Booster Moisture Lock from Avon because it blends hyaluronic acid, ceramides, and natural moisturizing factors into one product that can be applied via a dropper on its own, before other products, or mixed into your serum, cream, or lotion.
Another cool-weather keeper is Lush Ultrabland, a makeup remover made of a combination of emulsifying and occlusive essential oils, glycerin (a humectant), and protective beeswax that leaves your face buttery soft even after you wipe it off.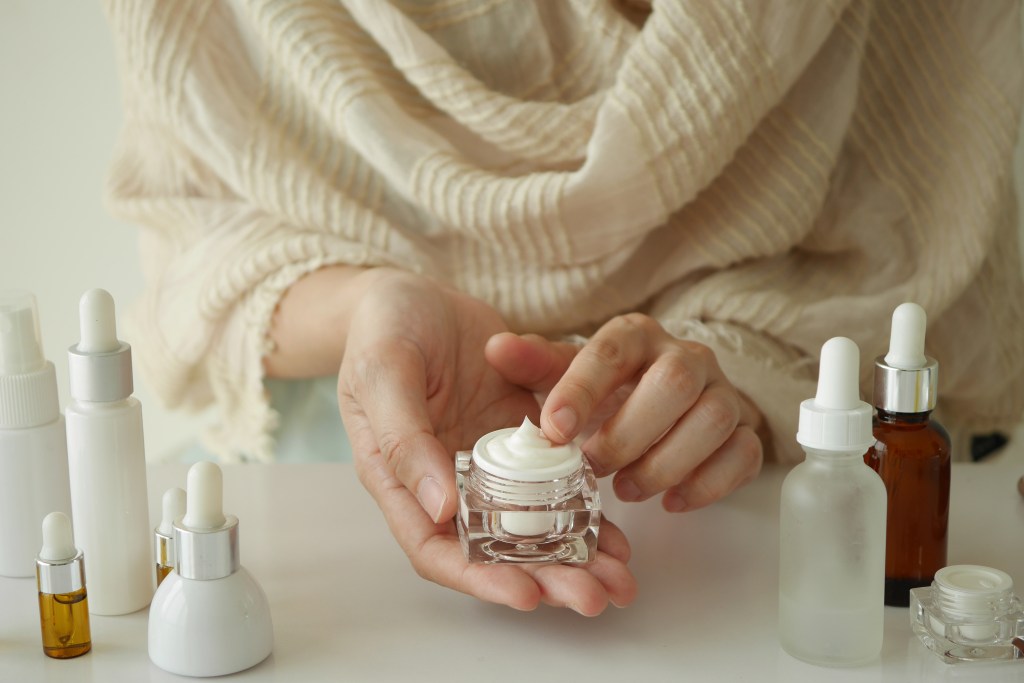 Remember when applying skincare products to do so in layers going from the lightest to the heaviest — for example, toner, then serum or oil, then moisturizer. And, although you might long to take the chill off by splashing hot water on your face, that will only dry out your skin more. It's best to stick to warm or cool water for your face-washing (and shower) sessions throughout the winter.
Summer staples that should stay
Just because it's winter doesn't mean you have to give up all the elements of summer skincare. It's still important to exfoliate, although you might want to use a gentler product now compared to what you use in warmer weather. You should also consider reducing the number of times you exfoliate to once or twice per week, and even more so if you experience any irritation.
And, even in the coldest months, don't forget to wear sunscreen. The sun's rays might not feel like they're warming you, but they can still cause skin cancer and signs of aging all through the seasons, so it's important to wear sun protection before heading to the great outdoors.
Changing up your skincare routine when winter rolls around is easy, as long as you know the proper steps. Keeping your face moisturized and protected are the keys to keeping dryness and irritation at bay during the cold, dry months, and looking your freshest until spring blooms once again.
BlissMark provides information regarding health, wellness, and beauty. The information within this article is not intended to be medical advice. Before starting any diet or exercise routine, consult your physician. If you don't have a primary care physician, the United States Health & Human Services department has a free online tool that can help you locate a clinic in your area. We are not medical professionals, have not verified or vetted any programs, and in no way intend our content to be anything more than informative and inspiring.
Editors' Recommendations