It's finally time to leave the house. But you haven't touched your hair in a year. It's longer than you've ever had it and you want to give your friends something to talk about. The easiest thing to do is chop off your hair. But can you pull it off?
With warmer weather already in full swing and having binge-watched every possible show, you've been collecting some ideas. A bob is a classic, chic, and drastic (but not too much) way to change up your hair. Is a bob haircut for you? Let's check out some ideas to bring to your stylist.
Why a bob?
What's with the bob anyway? Why is it making a comeback? The influence of TV is undeniable. When your favorite character sports the most adorable shorter do (though maybe not Jocelyn's look from Schitt'$ Creek) we are all tempted to try it.
Not only do we want to look as fabulous as Taylor Swift in a banged bob, but we want the confidence that comes with that. When a woman gets a bob you know she means business. You feel more empowered, more independent, and bring a touch of vintage sophistication to your look.
Plus, let's be honest, it's cooler than longer locks, easier to maintain, and it doesn't take nearly as long to get ready in the morning.
You don't have to start with waist-length tresses for a dramatic transformation. No matter your hair length, it's the actual cut itself that makes an entrance. As long as it's done right, no matter where you started, you'll knock 'em dead.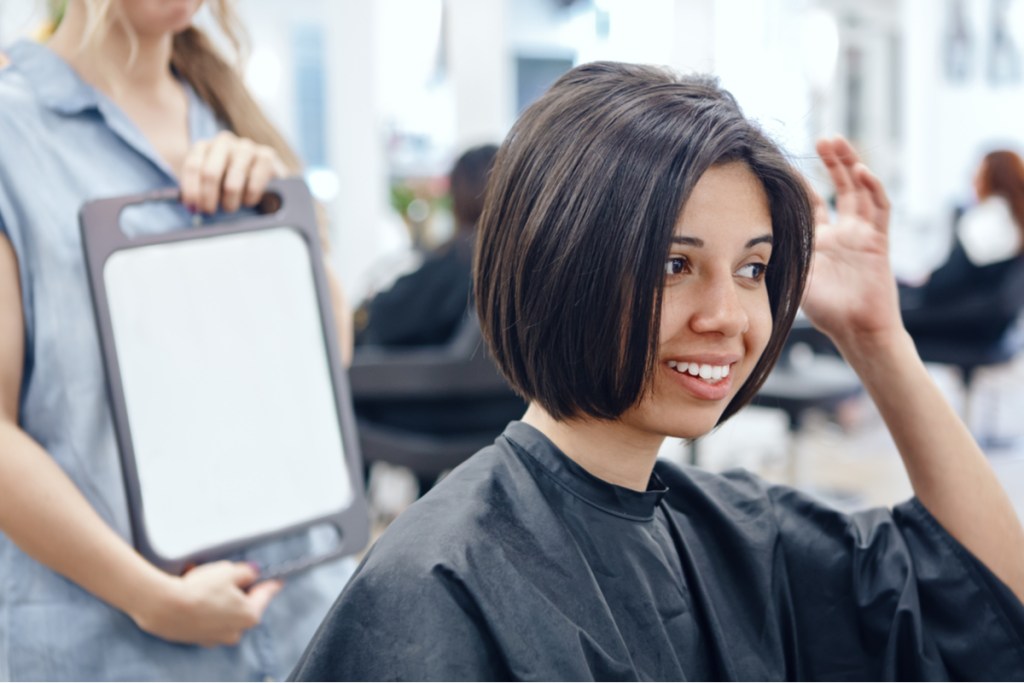 The face shape
Though an oval face shape is best for a bob cut, it's not the only shape that can rock one. Know your face shape. Look at photos of celebs whose face is the same shape as yours and find a cut that you can feel comfortable with. Not everyone can pull off the blunt bob that Halle Berry sported to the Oscars. But, there is a version of the bob out there for just about everyone.
Just because you don't have the typical face shape for a bob doesn't mean you can't get one, you just have to get the right one.
Square faces look best in an asymmetrical bob
Heart faces look best in a longer bob, ending at the jawline
Round faces also look best in a longer bob that stops just past the jawline
Different bob cuts
Let's go over some bob haircut ideas. We don't want you to walk into the salon with only a picture. We want you to know the process behind the cut.
Standard, run-of-the-mill bob is a straight cut all the way around your head with a slight length under your chin. Like a grown-up bowl cut, but cute. Though it won't have layers, it will have a slight undercut all the way around to soften it up.
This is probably one of the most popular ones, where the back is shorter than the front. Often the front-most strands curl under the face. There aren't going to be a ton of layers in the back though, just clean lines.
This bob can come with several variations in the back. It can be stacked and layered or a clean line. The front part is the important bit. You need to have one side be longer than the other in the front.
Loved by moms everywhere, a layered bob is super easy to rock. With textures, layers, and movement cut into a basic bob, this cut is pretty safe for anyone.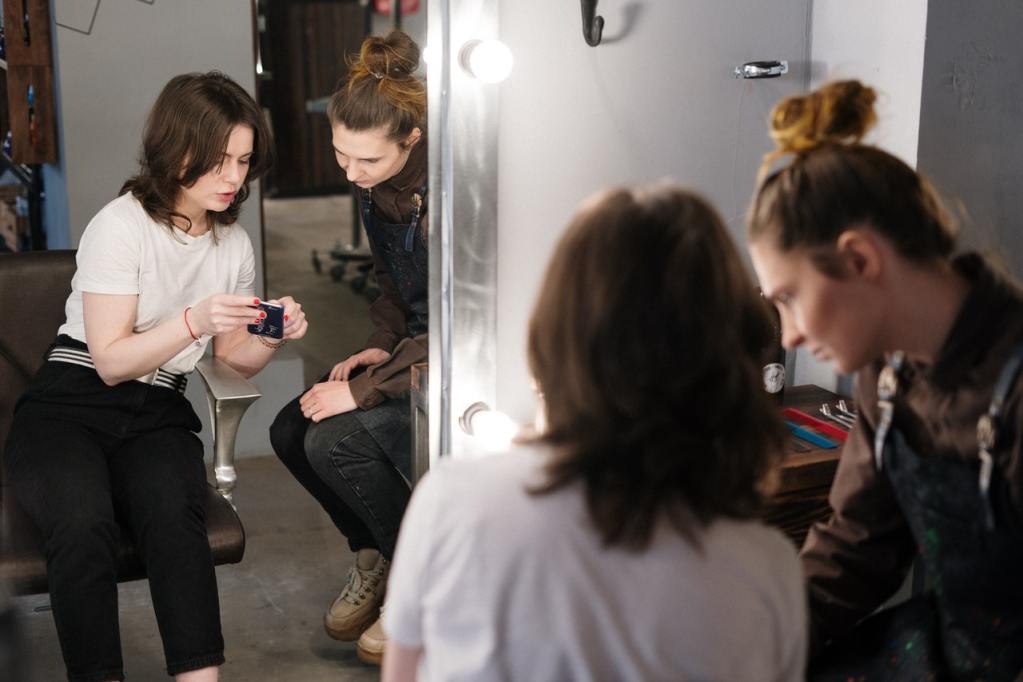 What to tell your stylist
So you know the basics. Are you ready to walk into your salon and ask for one? How do you make sure you walk out looking like Keira Knightley or Margot Robbie and not Harry from Dumb & Dumber?
Don't only bring in a picture of the front. If you can get a front, back, and side picture of your cut, bring it.
Speak up while the cut is happening
Don't wait until the cut is over before you ask why it doesn't look like the picture. Don't be afraid of speaking up for yourself. You need to be your hair's advocate so it's not stuffed in a headband while it grows back out.
Ask your stylist everything. What techniques they are using and why. What products they are using and why. Just ask.
Ask for a mirror and give honest feedback
Don't tell them you love it and walk out. Speak up. See if they can add that layer in the back you thought you were getting but didn't.
Love your bob
A bob is a sleek, chic, and stylish cut that isn't going anywhere. Here are just a few more amazing reasons why you should get one.
It frames your face and makes your eyes pop
You don't have to go full pixie
It can make your hair appear fuller and thicker
Do your homework, find the right bob for your face, find pictures from every angle, and enjoy your fresh bob cut. It's the best style to look cool and "hot" at the same time.
Editors' Recommendations