If you've noticed your hair thinning, not growing like it used to, or you can't get your dandruff under control, then it's time to consider amla oil. If you haven't heard of it – you aren't alone. It's not something that's widely used in the U.S. —yet.
So what is amla oil? How does it help your hair become stronger and healthier? Is it too good to be true? Let's see what benefits you can expect from amla hair oil benefits and if there are any side effects you should know about.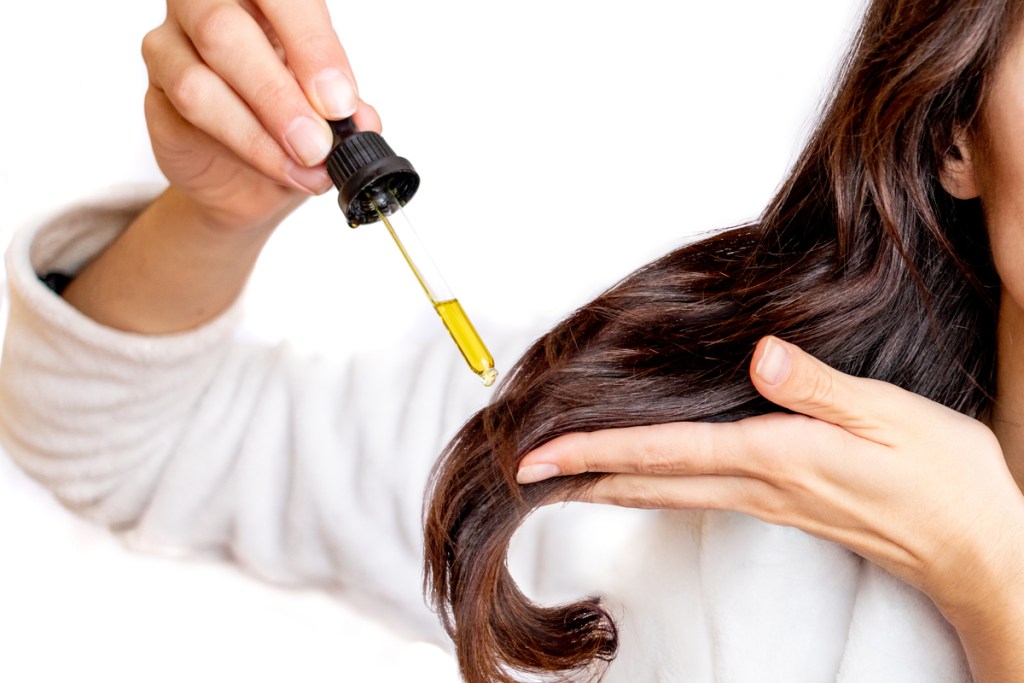 What is amla oil
Amla oil comes from the gooseberry fruit, but not the kind you might find in the grocery store. Rather this oil is sourced from the Indian gooseberry, which isn't normally sold in the U.S. This gooseberry is grown all over Asia. It's a sour fruit that has been used for centuries in dietary supplements.
To get the oil the fruit is dried and pressed. The oil is packed with minerals, vitamin E, and antioxidants, which are essential for hair growth, so it's understandable why people started using it in their hair.
It can help with hair loss
Compared to hair loss treatments you've heard of like Rogaine, using amla oil can significantly grow hair. The oil is high in polyphenols, which are filled with anti-inflammatory and antioxidant benefits. It is effective at reducing hair loss because it blocks the enzyme 5-alpha reductase.
Though it hasn't been studied on humans, treatment studies have shown that amla oil can regrow hair as much as male pattern baldness and other hair regrowth drugs.
It can tame dandruff
Amla oil contains high amounts of vitamin C and antioxidants, which strengthen the hair follicle and condition it. A moisturized scalp won't dry out and won't itch. The oil penetrates your scalp and reinforces the hair follicles to create a strong and healthy barrier.
The antiviral and antifungal properties of amla oil will improve the overall health of your scalp. A healthy scalp is the start of healthy and shiny hair and the prevention of dandruff and other scalp funguses.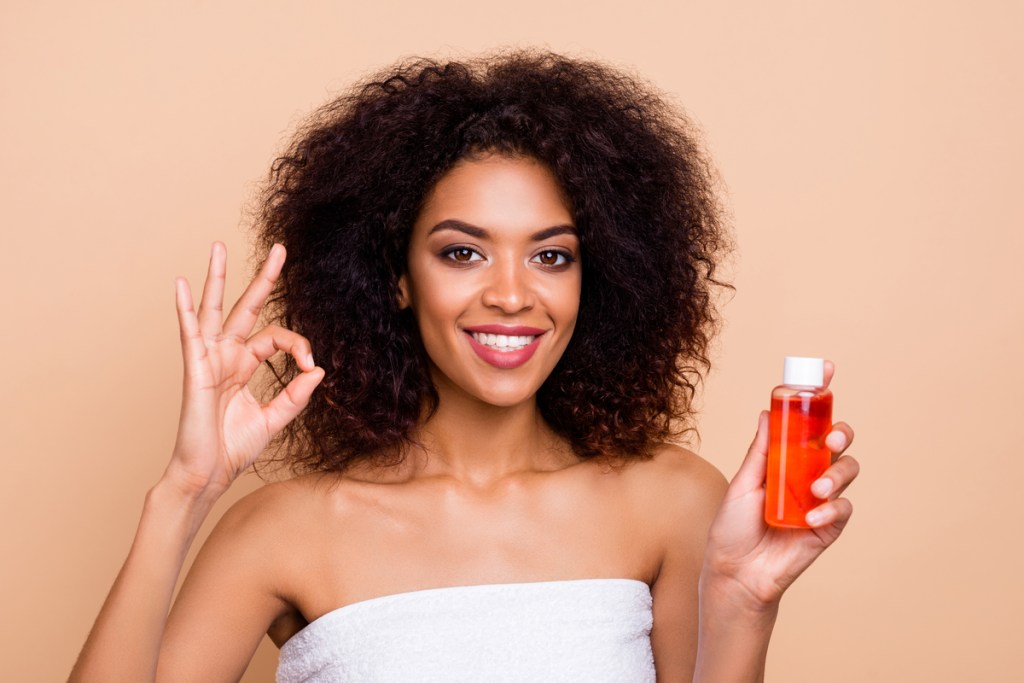 Possible side effects
Every time you introduce your skin to something new, you need to take precautions against adverse reactions.
Most people that are allergic to gooseberries will get contact dermatitis from using amla oil. To avoid any widespread inflammation, do a small spot test on a patch of skin that is not generally visible when you are clothed. It does not have to be on your scalp. Wait a full day to see if you develop a rash or other symptom. If you are using a topical medication or are taking medication, it's best to speak with your doctor before starting any treatment.
Where you can get it
The most convenient place to get amla oil is online. When choosing a product, be sure it does not contain preservatives, or artificial, or synthetic ingredients. If you buy a hair growth product that uses a carrier oil like coconut or castor oil, make sure the rest of the ingredients are as natural and organic as possible.
Whether you get a premade product like Life & Pursuits Amla Brahmi Hair Oil or get your own bottle of SVA Organics 100% Pure & Natural Amla Oil and make your own at home. If you know what carrier oils your skin can tolerate, you can whip up your own hair serum.
How to use it
Using amla oil is pretty much like using any other hair oil.
For best results:
Warm oil slightly in hands
Massage onto scalp
Put on a shower cap if you want to lay down
Leave on for at least 15 minutes
Rinse out with warm water
Beware, if you choose to rinse it out in the shower, amla oil is a bit slipperier than some others. Be careful of falling.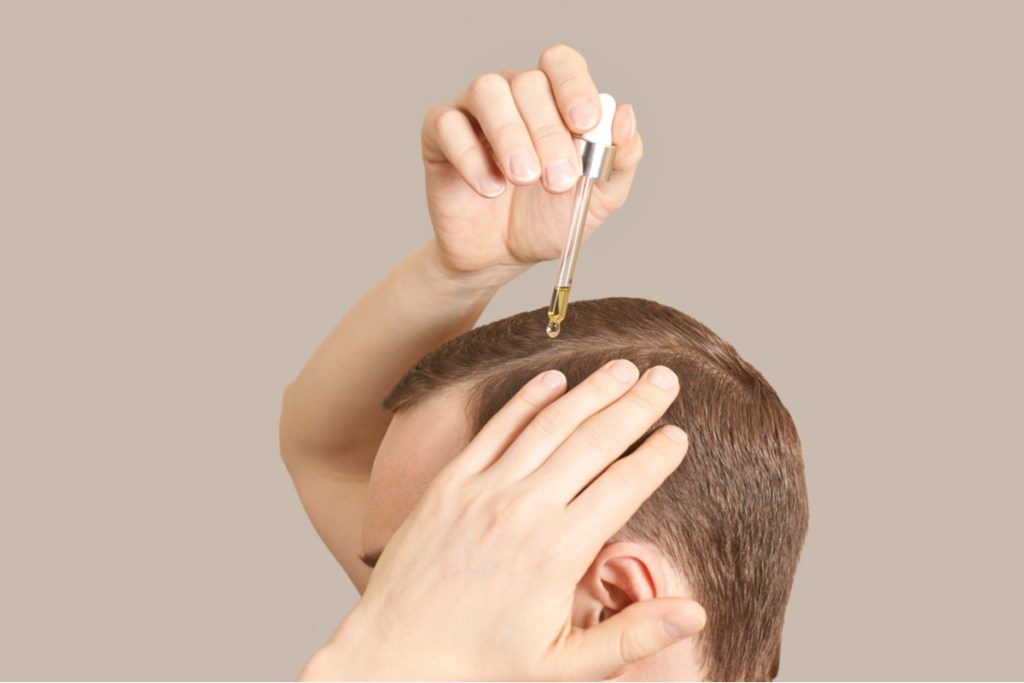 Should you use it?
Unless you have sensitivity to gooseberries, amla oil may be worth a try. If you are not sure, a patch test is always worth the investment in time. Shiny, silky hair and a scalp that feels cool and calm may be just a few minutes away.
BlissMark provides information regarding health, wellness, and beauty. The information within this article is not intended to be medical advice. Before starting any diet or exercise routine, consult your physician. If you don't have a primary care physician, the United States Health & Human Services department has a free online tool that can help you locate a clinic in your area. We are not medical professionals, have not verified or vetted any programs, and in no way intend our content to be anything more than informative and inspiring.
Editors' Recommendations