We all know by now that there are not-so-great and not-so-natural ingredients in some of our favorite beauty products. From shampoo to mascara to deodorant, it's time to rethink what products we put on our bodies.
Unfortunately, buying natural doesn't always leave us smelling the best. Some of the often-irritating ingredients in leading products are full of chemicals that make them so effective. This is why, unfortunately, natural deodorant has garnered a bad reputation for not effectively banishing body odor. It might be best for your body, but sometimes, it's not the best for those around you. Kick this bad impression to the curb with these natural deodorants that will keep you smelling fresh all day long.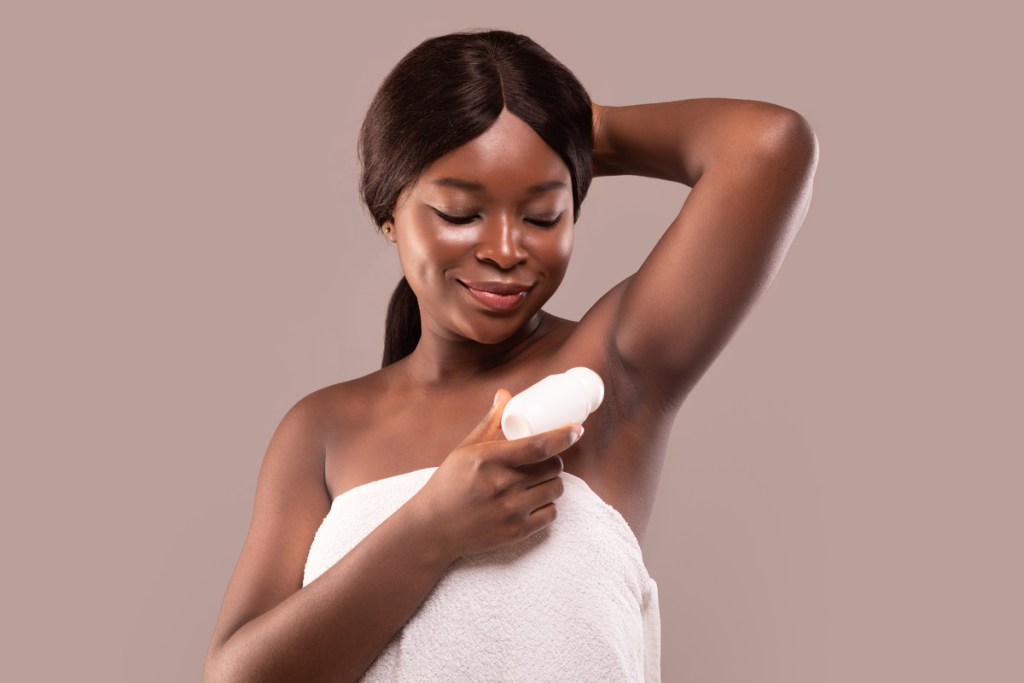 100% plant-based
Gluten, aluminum, and cruelty-free
Activated charcoal aids in odor reduction
Kopari's coconut deodorant is certainly at the top of our list. This clean beauty product is vegan, non-toxic, and gluten, aluminum, and cruelty-free. The ingredients are also 100% plant-based so you know you aren't exposing your body to any potentially irritating synthetic additives.
The coconut and sage oils are sure to keep your underarms free from bacteria without drying them out, and the inclusion of activated charcoal gets rid of body odor by expunging those foul-smelling toxins from your body.
Free of artificial fragrances, silicones, sulfates, dyes, parabens, and phthalates
Good for sensitive skin
Vegan, cruelty-free, and comes in recyclable packaging
A list of natural products isn't complete without a mention of Drunk Elephant. This clean deodorant is completely free of artificial fragrances, silicones, sulfates, dyes, parabens, phthalates, and other potentially irritating chemicals.
The shea butter and arrowroot powder keep the skin dry while the mandelic acid banishes the odor. This product is also ideal for sensitive skin since it's free from essential oils, baking soda, and aluminum-based ingredients.
If you like the deodorant, check out the rest of their skincare line for more clean beauty products for every skin type.
Free of aluminum, synthetic fragrance, parabens, and phthalates
Ecocert Certified
Rose and vanilla is a winning scent combo
If you want a natural deodorant that is most comparable to the leading brands, this is the one for you.
With Schmidt's, you won't find aluminum, synthetic fragrance, parabens, phthalates, or any similar chemicals. It's also vegan and uses 100% natural ingredients. In fact, this brand is the only Ecocert Certified natural deodorant. Well, that made us put it in our cart.
The rose and vanilla combination smells amazing and, of course, this scent comes from certified organic fragrances. Plus, for under $7, it's more affordable than many other natural products on the market.
Free of parabens and phthalates
Cruelty-free
Scent lasts for up to 24 hours
This brand is well-known and well-loved for its hair care products, and we're sure you'll love its deodorant as well. As with Love Beauty & Planet's other products, this deodorant is cruelty, paraben, and phthalate-free.
This vegan-friendly product also uses plant-based ingredients that are ethically sourced, so you're being kind to the environment with this purchase. Further, the coconut milk and jasmine combine for a fresh and floral scent that will last for up to 24-hours.
Natural deodorant doesn't have to mean smelly pits anymore. Keep your body healthy and your armpits clean with the help of these odor-banning natural deodorants.
BlissMark provides information regarding health, wellness, and beauty. The information within this article is not intended to be medical advice. Before starting any diet or exercise routine, consult your physician. If you don't have a primary care physician, the United States Health & Human Services department has a free online tool that can help you locate a clinic in your area. We are not medical professionals, have not verified or vetted any programs, and in no way intend our content to be anything more than informative and inspiring.
Editors' Recommendations