Do you ever find yourself staring at a beautiful head of hair? Same. We've all been caught checking someone out and daydreaming about asking them to drop their hair care routine.
Your favorite celebrity has a team of hairstylists that help them achieve those perfect hair days. While we can't send a team of stylists to follow your hair around all day, we can share some tips. There are things you can do to make hair shiny naturally without needing a ton of trips to the salon.
Let's go over the steps you can take to get soft, healthy, beautiful hair without needing a huge budget.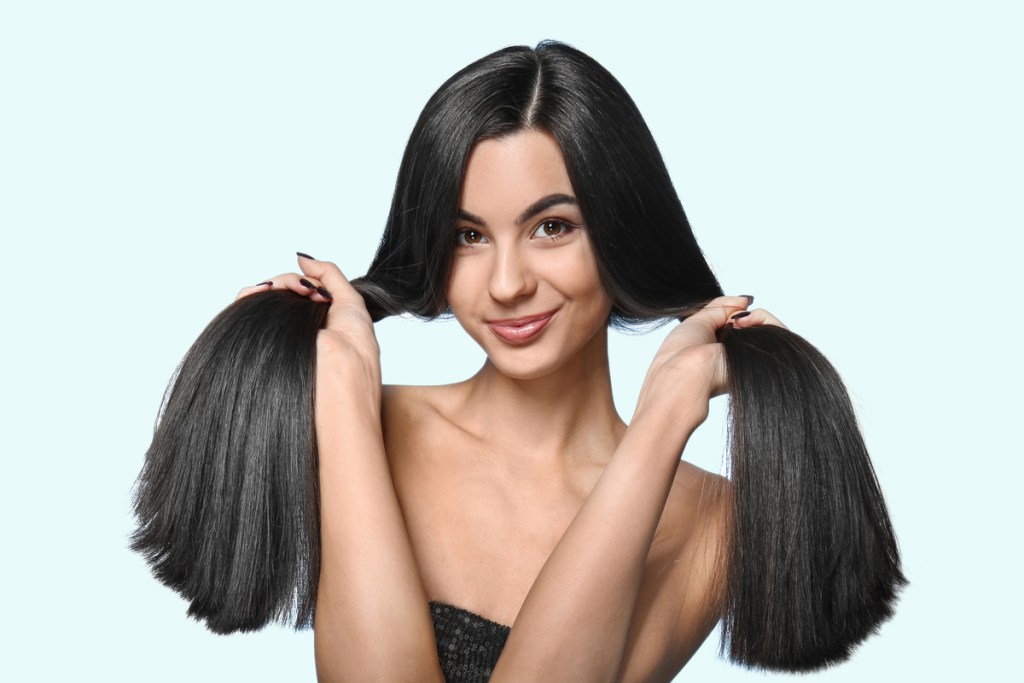 Start with your diet
We know – telling you what to eat is a bit bossy. But your hair's health does reflect your own health. Taking care of yourself will really show through in your hair.
Plenty of water
Zinc it up
Omega-3 fatty acids
Plenty of protein
You don't need to only eat foods rich in zinc or protein. You just need to make sure that you get your daily recommended amount.
If for some reason you can't or you really don't like the food choices, opt for a supplement. Whether you take a pill or put a powder in your morning coffee, you can still get what your hair needs to shine.
Your hair type
Did you know that there are different types of hair? Do you know yours? Whether you are a 1A or a 4C, you need to understand your hair. If you don't you'll buy the wrong products, style it the wrong way, and become frustrated with your hair when it doesn't look the way you want it to. You could cause more damage if you are styling the wrong type the wrong way.
Hair is classified into four different types.
Straight
Wavy
Curly
Coily
If you're not sure what category yours falls into, this chart will help. It's also important to know if your hair is fine, coarse, or medium. If you are not sure, ask your stylist. A quick chat and a quick examination of your head and they can tell you.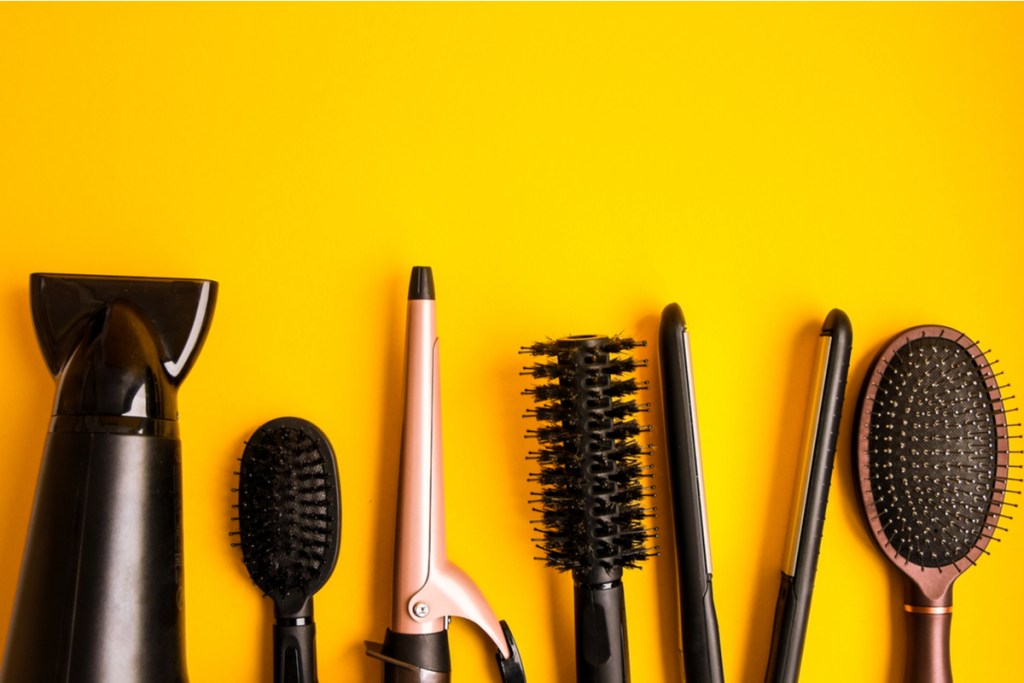 The tools
Using the correct tools for your hair will make an impact on how your hair will look. If you have curly hair and don't use a diffuser, your hair will look more like a bird's nest and your curls won't be defined. That's not cute.
If you have straight hair and are using the wrong brush to blow your hair out, you could be left with frizzy, limp tresses.
Using the wrong tools can also lead to longer drying times, more hair loss and breakage, a sore scalp, and more. Make sure you have the right tools for your hair — you and your hair will be happier for it Here are the best tools for each category of hair:
Straight hair
Round brush
Flat iron
Great blow dryer
Wavy hair
Wide tooth comb
Good curling iron
Curly hair
Diffuser
Bamboo brush
Wider comb
Coily hair
Detangling brush for coily/natural hair
Blow dryer with multiple settings
Good diffuser
Silk wraps
The products
We can't list all of the products we love for you to try but know that using products is a good thing. It can help bring out the best in your hair.
If you style your hair with heat, you need to use a heat protector. A great one for all hair types and kinds is Eva NYC Mane Magic Primer. Whether you use a curling iron, flat iron, or blow dryer, you need to spray your hair before you take that heat to your head.
If you have a great routine down but still have a bit of frizz that leaves your hair from looking perfect, try Wella Invigo Nutri-Enrich Frizz Control Cream. You can apply this before you style to make sure your rowdy locks are nourished enough to stay in place.
Once you are done styling, one last step to make your hair look beautiful for the rest of the day is using a finishing spray. Drybar Triple Sec 3-in-1 Texturizing Finishing Spray is a great option for any kind of hair. It will give your hair the finishing texture you want and add some fun volume.
The key is using the proper products for your hair type. If you don't, your hair won't be nourished, and dry hair won't look healthy no matter what. There are serums and sprays you can apply before and after styling to help rejuvenate your hair.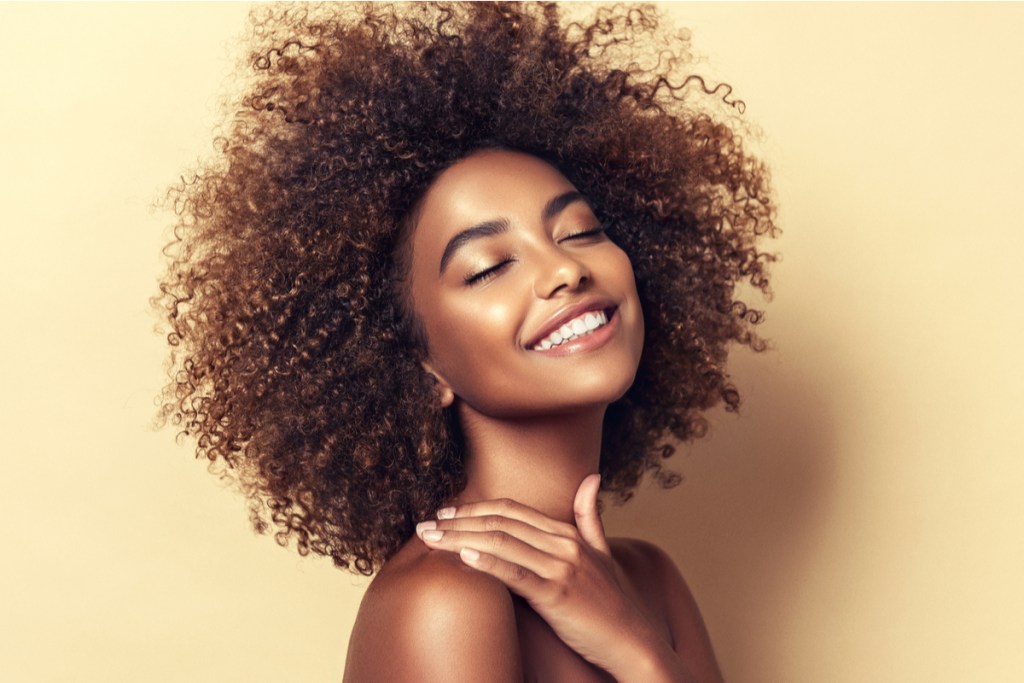 Be gentle on your hair
You need to remember to take it easy on your hair. You can't go days without proper food and water. You can't go nights with horrible sleep. Your hair is the same.
Skip heat styling days
Use low heat when possible
Don't do the same style every day
Trim your hair every 3 months
Over styling, overheating, and wearing your hair the same way every day can lead to breakage, dryness, and damage. Let your hair relax and give it a break every once in a while. Change your part, change where you put your ponytail, and let it air dry every so often.
Knowing how to make your hair look healthy doesn't need to involve a lot of time and money. Just changing habits and being more aware on a day-to-day basis will give you healthy, shiny hair for life. Love your locks and they will love you back.
Editors' Recommendations