Even if you are a champion sunscreen wearer, you may not be doing everything you can to take care of your skin. While you may remember to slather it on whenever you leave the house, have you ever taken a look at the ingredients in the product you are using? You might be surprised at the number of chemicals that at listed on the back of the bottle.
We all have brands that we love, but are they giving us more than we bargained for? A recent study showed that many of the active ingredients in chemical sunscreens can be absorbed into the bloodstream once they penetrate the skin. Whether those chemicals have a harmful effect on our bodies is yet to be determined. Until we do know what those chemicals may be doing to us, it's wise to understand sunscreen ingredient dos and don'ts and how to find a healthier, all-natural sunscreen.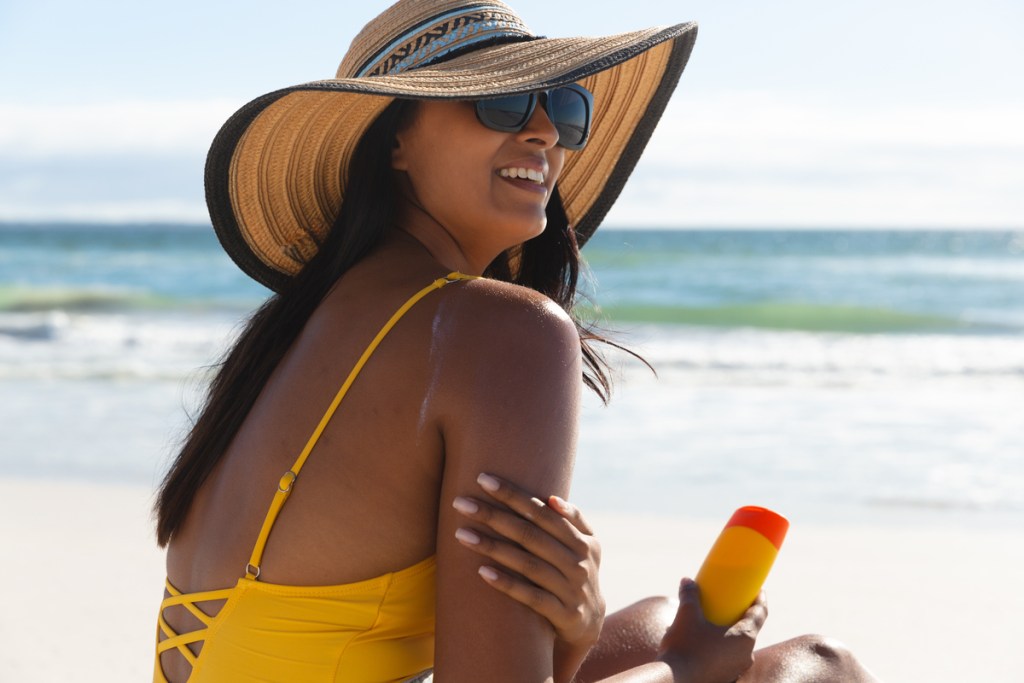 Ingredients to look out for
Why are we talking about sunscreen? For one, you should always be using it if you are out in the sun, no matter the weather. But because you wear it so often, it's important to know what's in it. If a product is absorbed into your skin there is a chance it may find its way into your bloodstream. While there is no definitive proof at this time that sunscreen is harmful, it is probably wise to avoid some common ingredients, including:
Avobenzone
Homosalate
Octisalate
Octinoxate
Octocrylene
Oxybenzone
Retinyl palmitate
These ingredients can increase your risk of cancer, mess up your hormone levels, and cause allergic reactions. While these aren't the only ones you don't want to see, they are pretty major ones.
Natural sunscreen
Let's start with what natural sunscreen is. It usually uses zinc oxide as the main ingredient to protect you from the sun, but it can also use titanium dioxide. It can be known as physical sunscreen or mineral sunscreen. That means it will reflect the UV rays off of your skin.
Natural sunscreen sits on top of the skin instead of being absorbed into it so its ingredients do not come in contact with your bloodstream and doesn't contain those harsh chemicals. Natural sunscreen can also be better for the environment — look for reef-safe on the label, which indicates the ingredients will not destroy coral when it dissolves off your skin and into the ocean.
The only downside to a mineral or natural sunscreen is that some can leave behind that white, ghost-like appearance. Small price to pay to use a healthier and safer sunscreen.
Organic sunscreen
When it comes to sunscreen, the word organic can be confusing. For sunscreens, organic does not mean what it does in other products. It does not say organically grown or organically extracted. It means that the ingredients are carbon-based. A lot of the harsh chemicals you don't want contain carbon, so they are organic in this sense.
Organic sunscreens technically contain some of those chemicals that should be avoided. For sunscreen purposes, organic is not the best.
Why get natural sunscreen
Regular, organic, or natural — wearing any sunscreen at all is better than wearing nothing. But when it comes down to it, natural is best.
Doesn't hurt the environment
Reflects the sun from even getting into your skin
Better for your body
Best for people with sensitive skin
Best for people with skin issues
Overall, it's better. If you have sensitive skin that reacts easily to lotions and regular sunscreen, natural sunscreen is far less likely to cause irritation. It's also better for people with eczema or other skin conditions.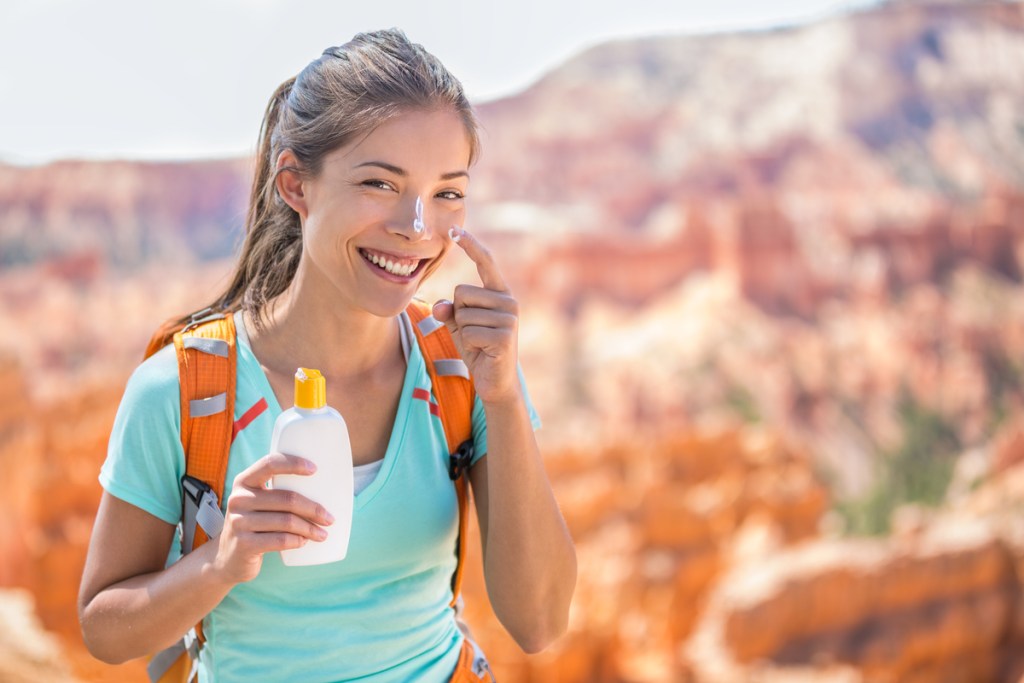 Some great sunscreens
We wouldn't tell you all of the things to stay away from in your sunscreen and not help you find a great replacement.
Bare Republic Coco Mango Mineral Spray is a good one. It is reef-friendly, water-resistant, and active chemical-free. It provides broad-spectrum SPF 30 protection with zinc oxide as the active ingredient. It also has coconut and mango so it will smell tantalizingly tropical instead of like a lab experiment.
Bare Republic Coco Mango Mineral Spray – Spf 30 – 6 Fl Oz: Target
Drunk Elephant's Umbra Sheer Daily Defense SPF 30 is one of our favorites. Drunk Elephant always delivers. This sunscreen has broad-spectrum, SPF 30 protection you want without those chemicals you don't. The sunflower extract and raspberry seed oil will also take care of free radicals and other environmental pollutants.
Umbra Sheer™ Physical Daily Defense SPF 30 – Drunk Elephant | Sephora
Cetaphil Sheer Mineral Sunscreen Lotion SPF 30 is perfect if you have sensitive skin. No parabens, fragrances, or mineral oils. The zinc oxide will protect your skin and the vitamin E will keep your skin calmed and hydrated.
https://www.amazon.com/CETAPHIL-Sheer-Mineral-Sunscreen-Lotion/dp/B08HH7NWVB
Any protection is better than no protection so use whatever sunscreen you have on hand until you have time to purchase one with natural ingredients. But when it's time to pick up a new bottle or tube, take a few extra minutes to make sure those harmful ingredients aren't on the label. It's best for your health and the ocean.
Editors' Recommendations