Bangs can dramatically change your look with just a few snips of a scissor. But they are also a commitment, so it's important to get them right.
Depending on how long your bangs are, it can take up to six months to fully grow them out. The wrong style can leave you with months of bad hair days, so don't just print out a picture of Zooey Deschanel for your stylist and hope for the best. Here are a few tips to help you find the perfect bang hairstyle for your face so you can leave the salon with your head held high.
Heart-shaped faces
If you have a heart-shaped face like Reese Witherspoon, you want delicate, wispy bangs that minimize the width of your forehead. Feathery bangs also work well. Part your bangs in the middle for a boho vibe, or sweep them to one side for a more professional, elegant look.
Another great option for heart-shaped faces is an updated, 70s-inspired fringe that's longer at the sides and shorter in the middle. Looking for #hairgoals pics to show your stylist? Selena Gomez and Alexa Chung have both rocked this look.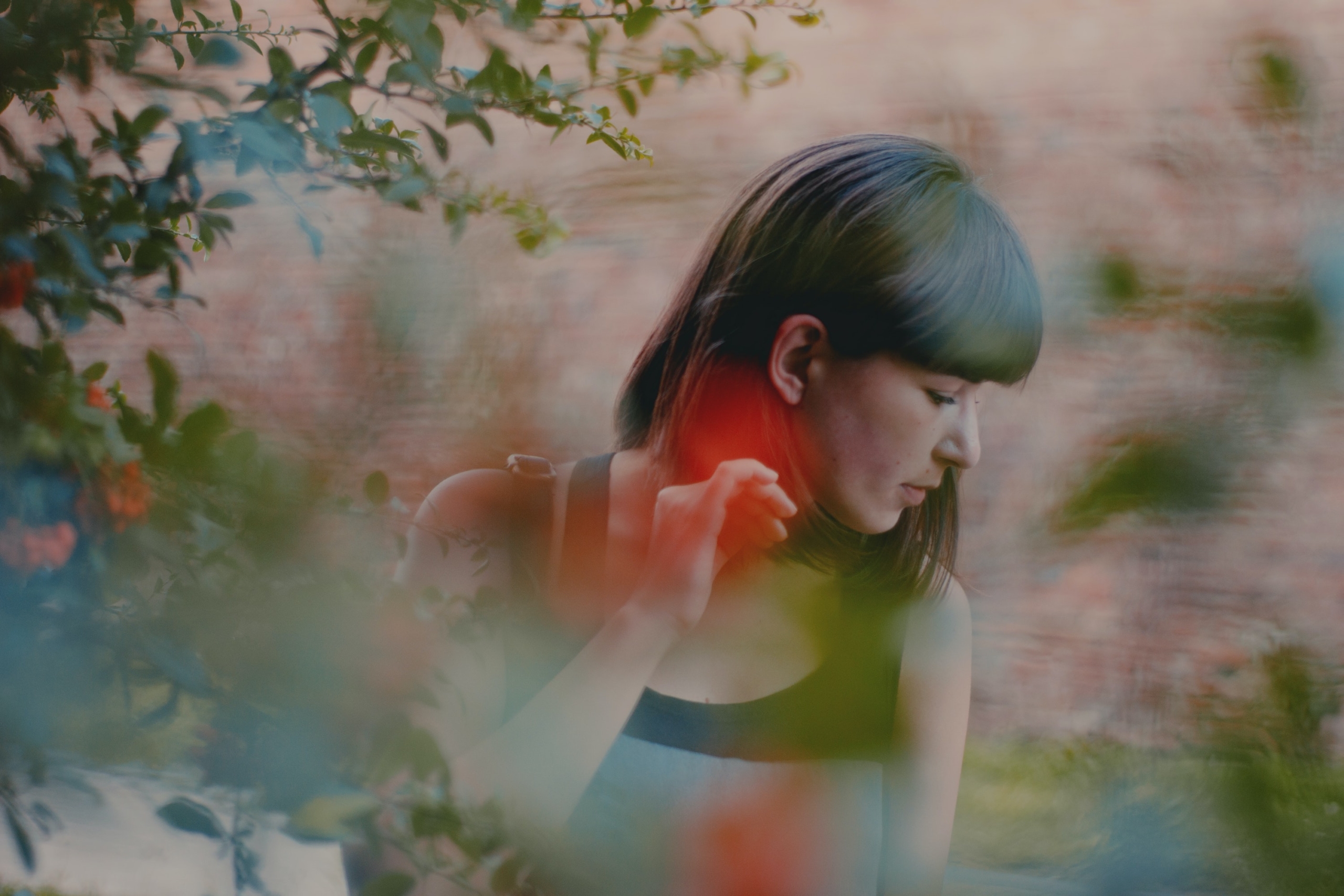 Faces with strong jawlines
Opt for soft, rounded bangs a la Brigitte Bardot, which will complement a strong, square jawline. If you're looking for a more recent example to add to your Pinterest board, Angelina Jolie's bangs in The Tourist are a perfect example of this type of fringe.
Dead-set on wearing a full fringe? The best looks for the square face shape add softness, so go for a slightly tousled look to counter the strong lines in your face. You can also try out textured bangs for a look that's a little more rock-n-roll. You can even follow in the footsteps of Beyonce, who has rocked this style more than a few times.
Soft shapes
If you have a round face, bangs are a great way to balance its fullness. As opposed to square face shapes which look stellar with a soft bang, round faces look terrific with sharp, blunt bangs. Now we're getting into Zooey Deschanel territory – a clean, straight across fringe sculpts the face, adding strength to balance the softness.
Pro tip: Brush your bangs from side to side while blow drying to add volume, and brush downwards only when you've finished drying. This prevents blunt bangs from taking on a rounded appearance, which can look bulky and awkward.
Still leery about a blunt fringe? Long, face-framing bangs also complement this face shape. The shortest layer should skim the top of your cheekbone and taper downward. Round-faced A-lister Emma Stone favors this fringe, which can look fun and playful or dramatic and elegant depending on how you style the rest of your 'do.
Pointed face shapes
Keep your bangs on the long side if you have an elongated face shape, as a short, choppy fringe will disproportionately highlight the length of your face. These bangs should hit your eyebrows or below, as worn by icons Rihanna and Liv Tyler. You can also part your bangs in the middle, which creates the illusion of a lower hairline and visually shortens the length of your face and forehead.
If you have a long face with a sharp jawline, you can add softness with long, wispy bangs. A long fringe will break up the visual length, while the feathery texture keeps things delicate. Rachel Zoe and Dakota Johnson are great references for this style.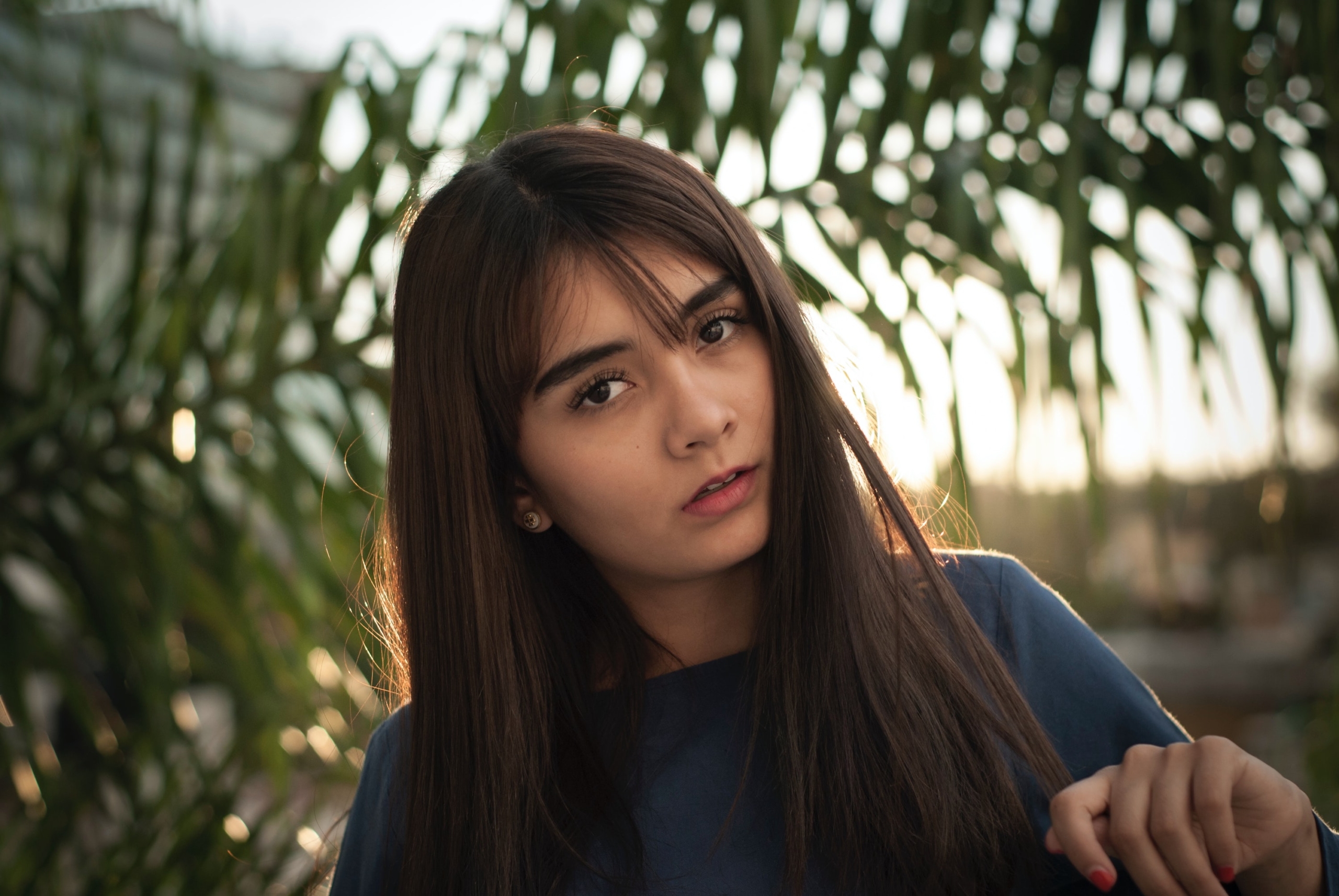 Bangs for oval face shapes
You're in luck if you have an oval face shape. Oval faces are easy to style for because they are balanced and symmetrical, so any style fringe will work. Halle Berry, Bella Hadid, and Charlize Theron are all prime examples of an oval face shape, so look to them for style inspiration. Oval faces are slightly longer than they are wide, so you can also follow the tips for elongated face shapes. Looking for a bolder look? Experiment with short baby bangs like Cara Delevigne, which can read fun or edgy depending on how you style yourself.
Bangs for diamond face shapes
A diamond face shape is characterized by a narrow forehead, wide cheekbones, and a pointy chin like Jennifer Lopez and Madonna. To complement the width of your cheekbones, opt for choppy, textured bangs or a long, side-swept fringe that draw the eye upward.
And there you have it. Now you're armed with all the information you need to make sure your stylist gives you the bangs of your dreams. Pull out your phone, make a new Pinterest board, and get ready for the big snip.
BlissMark provides information regarding health, wellness, and beauty. The information within this article is not intended to be medical advice. Before starting any diet or exercise routine, consult your physician. If you don't have a primary care physician, the United States Health & Human Services department has a free online tool that can help you locate a clinic in your area. We are not medical professionals, have not verified or vetted any programs, and in no way intend our content to be anything more than informative and inspiring.
Editors' Recommendations