Amazon Prime is truly a life-saver. Forget your partner's birthday? You can get a present delivered the next day. Shipping is often free, too, and you can even buy groceries, order medication, and watch your favorite TV and movies on the platform.
What you may not know is that Amazon Prime also offers some of the best yoga programming around. You don't need to be an experienced yogi to partake, either. There are several beginner yoga workouts to stream when you have a few minutes to unwind.
Yoga boasts many health benefits, helping you de-stress, improve flexibility, and relieve aches and pains. Now that you know you can access the yoga studio from home, it's time to roll out a mat and stream one of these shows.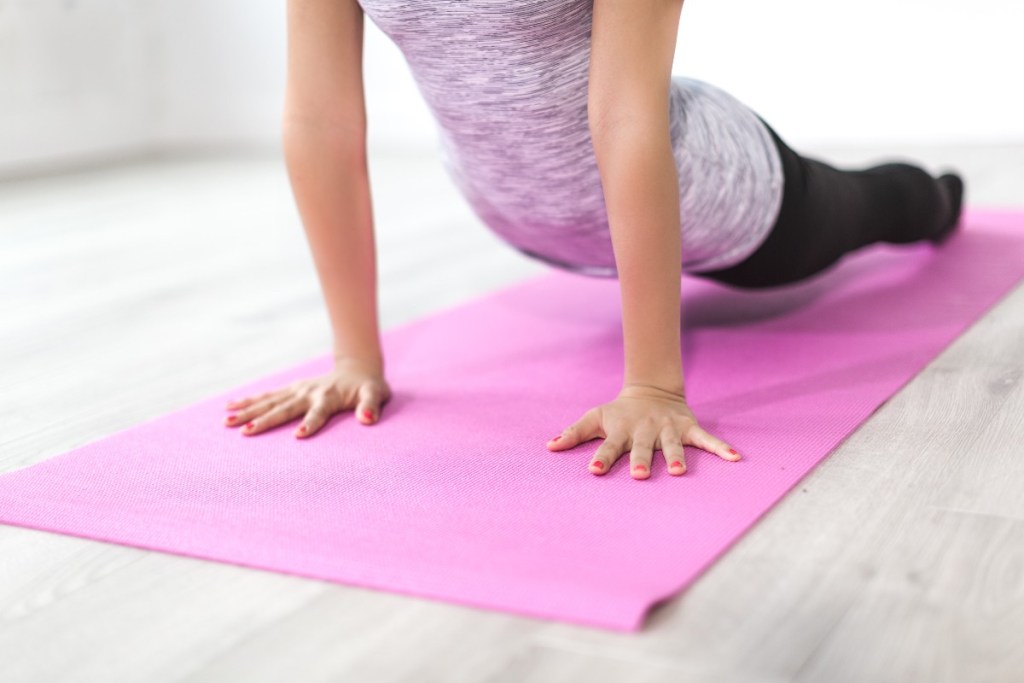 Yoga With Adriene: Yoga Under 15 Minutes
Yoga is supposed to be relaxing, but committing to practicing it for 45 minutes or more each day can feel like a little much. It doesn't have to be all-or-nothing, though, as Adriene Mishler proves. The yoga instructor, who also has a YouTube channel with nearly 10 million subscribers, offers workouts that take 15 minutes or less. Her yoga videos encourage viewers to work on their posture and flexibility on lunch breaks or between meetings. Her classes are gentle but thorough. People of all ages and experience levels enjoy them. Bonus: Her dog, Benji, makes some appearances.
Yoga Sweat: Beginners Power Yoga for Weight Loss
We often think of yoga as a range of gentle movements, and it certainly can be. However, it's also a great workout, and some practices can really get your heart pumping. Yoga Sweat offers a power yoga routine for beginners, so you don't need to be a human pretzel to do it. You'll transition through poses faster to get your heart rate up while also learning how to breathe through the motions and their more challenging moments. The instructor also provides modifications so you can adapt the session to match your skill level. Plus, it's not too long — you're in and out in less than 30 minutes.
Eliz Fitness: 30 Days of Yoga for Beginners
If you're looking to make daily yoga a habit, get started with this show. Each day, you'll get a workout that calms your body and mind and improves flexibility. If you can't touch your toes, don't worry — Eliz knows everyone has to start somewhere. Over the course of a month, you'll find yourself cultivating mindfulness and body awareness while building foundations with gentle poses like warrior one and chaturanga. Slowly, you'll start building up to more advanced poses until you're a bonafide yogi.
Yoga is excellent for the mind and body. Often, we practice yoga in a studio, but you don't need to leave your house to reap the benefits. Services, including YouTube and Amazon Prime, stream some of the best yoga shows around, and you don't even need any experience to get started. Unlike in a studio, the instructor won't be able to correct you if you're doing the pose incorrectly. Try to keep good form in mind and watch the instructors closely as they demonstrate poses so you receive the full benefit.
BlissMark provides information regarding health, wellness, and beauty. The information within this article is not intended to be medical advice. Before starting any diet or exercise routine, consult your physician. If you don't have a primary care physician, the United States Health & Human Services department has a free online tool that can help you locate a clinic in your area. We are not medical professionals, have not verified or vetted any programs, and in no way intend our content to be anything more than informative and inspiring.
Editors' Recommendations