Starting a yoga practice is truly one of the best things you can do for yourself. The body and mind benefits are unparalleled by any other type of workout. You don't need a lot of equipment to get started, and it's super accessible. Sure, you can join a yoga class at a local studio. But there are also many fantastic YouTube channels with routines for people of all fitness levels. Whether you're anxious about being a newbie or just want a workout you can easily do at home, YouTube yoga is a godsend. Roll out your yoga mat and get ready to Zen out. These are four of our favorite streaming yoga videos for everyone, from total beginners to seasoned pros.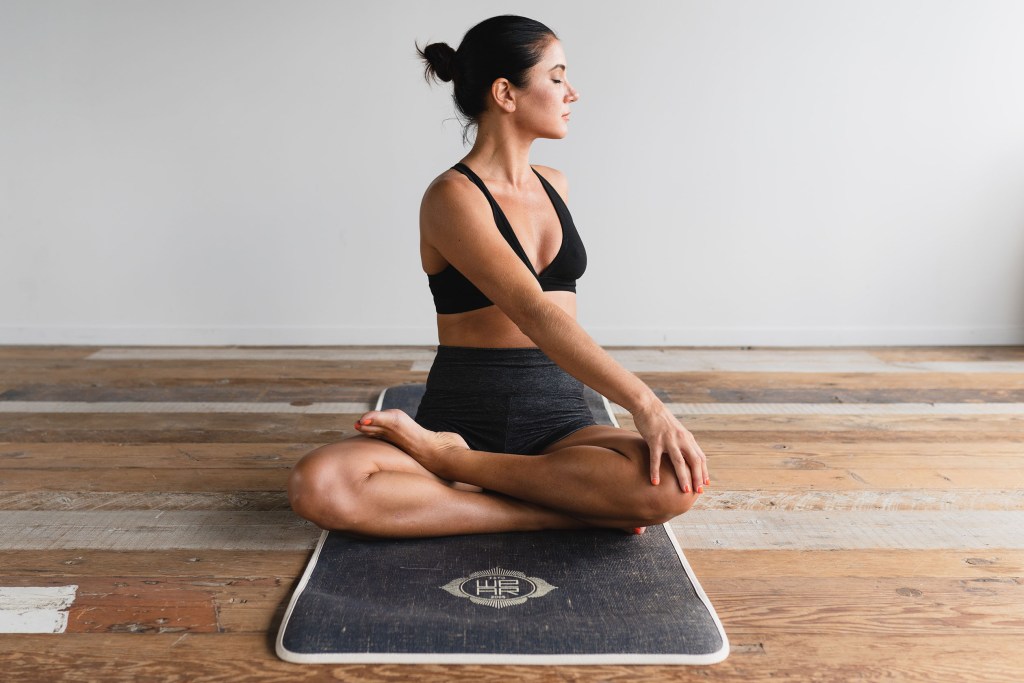 Yoga for Complete Beginners from Yoga with Adriene
Never done yoga before? There's no need to stress! This video from Yoga with Adrienne is perfect for absolute beginners. And with more than 39 million views, you're in good company! This 20-minute-long yoga session goes over the basics of starting your own yogic practice. The routine is super simple; you don't need any yoga blocks or towels, just a mat and yourself. By the end of the video, you should have a better understanding of the foundational movements and terminology frequently used in yoga. And once you've mastered this routine, you can explore all of Adriene's yoga videos; there are more than 700 of them!
30 Min Full Body Flow from Boho Beautiful
Boho Beautiful is one of the best yoga channels on YouTube. Juliana Spicoluk, the co-founder of the brand, guides you through a 30-minute yoga session set in a gorgeous and dreamlike forest. The goal of this session is to help you recharge, relieve tension, and ground yourself in the moment. With a moderate pace and lots of deep stretches, you're sure to be relaxed after this video. Spicoluk's soothing narration and passion will make you feel both tranquil and excited to continue your yoga practice. If you want to continue your training with Boho Beautiful, you can check out the other videos on their channel or view their new streaming platform and app.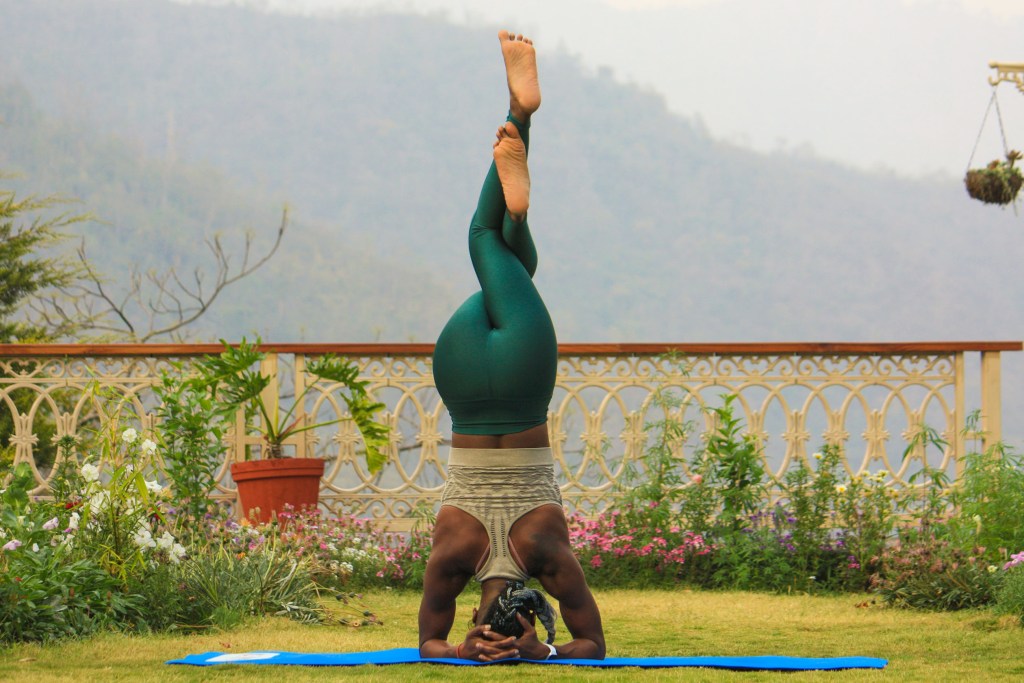 Intermediate Vinyasa Flow from Cat Meffan
Are you looking for something a little more challenging? This hour-long Vinyasa flow session lead by Cat Meffan is great for intermediate yogis. If you're already familiar with the basics and can follow along with the vigorous pace, this routine is sure to give you a real workout. For those who are unsure whether they're ready for this level, Meffan gives plenty of modifications and variations for more difficult poses. Or, you can browse through her many other videos designed for yoga lovers of all stages.
Total Body Yoga Workout from Fightmaster Yoga
If you want to push yourself even further, try this Total Body Yoga Workout video from Fightmaster Yoga. The session is guided by Lesley Fightmaster, who uses her calming yet motivating voice to encourage you to reach your ultimate yoga goals. The 30-minutes video was filmed on a gorgeous beach in Italy, but you won't have time to be distracted by the waves with this fast-paced routine. Fightmaster also gives tips on how to make each pose more or less challenging, depending on your needs. You can view more videos like this on the Fightmaster Yoga channel or join their community on Patreon for exclusive classes and videos.
No matter if you're a complete beginner or an experienced yogi, watching yoga videos can completely change up your practice. YouTube videos make yoga accessible and easy for all. Plus, there are so many great routines designed for people of all levels, making it simple to find one that guides you through the poses and challenges you safely. Yoga with Adrienne, Boho Beautiful, Cat Meffan, and Fightmaster Yoga are four of the best yoga channels on YouTube. Be sure to watch our recommended routines, and check out all the excellent videos made by these stunning yoga pros. So, what are you waiting for? Now is the time to get into your flow! Namaste.
BlissMark provides information regarding health, wellness, and beauty. The information within this article is not intended to be medical advice. Before starting any diet or exercise routine, consult your physician. If you don't have a primary care physician, the United States Health & Human Services department has a free online tool that can help you locate a clinic in your area. We are not medical professionals, have not verified or vetted any programs, and in no way intend our content to be anything more than informative and inspiring.
Editors' Recommendations