Home gyms are on the rise – Americans spent more than $2.3 billion on health and fitness equipment in 2020, from $2,000-plus Peloton bikes and rowing machines to $20 yoga mats. Luckily, you don't need to fork over a ton of cash to effectively exercise at home.
There are thousands of free online workouts that require nothing but bodyweight, and you can stream them anywhere, anytime. Even a few minutes a day can benefit your body, lowering the risk of some cancers, heart disease, and Type 2 diabetes. It's also good for your mental health, as studies show people who exercise report feeling happier. YouTube has one of the largest collections of free, at-home workouts so you can reap the benefits of getting a move on without leaving your house or spending a dime.
Break up your workday (or any day) with these free online workouts.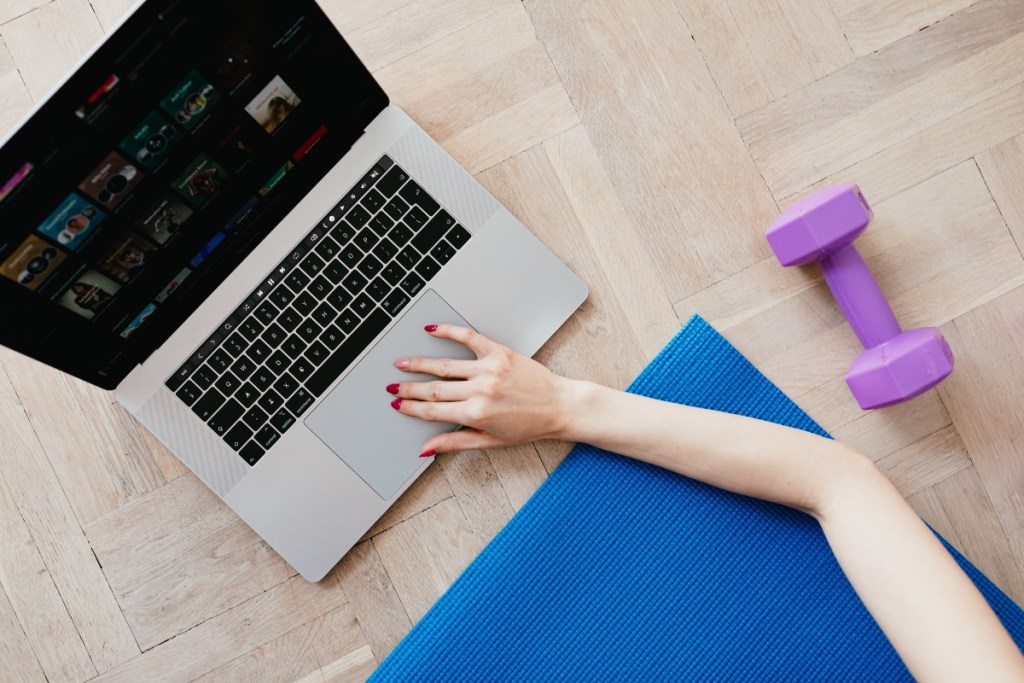 For beginners: Pamela Reif's 20-Minute Full Body Workout
If you're new to working out, take it slow to prevent injury. Going too hard too fast can also lead to burnout, making it difficult to muster up the energy to exercise each day. Pamela Reif, who has amassed more than six million YouTube subscribers, has a quick, no-equipment beginner workout that will strengthen your entire body. She combines functional strength moves, like squats with elbow twists, with cardio, like mountain climbers and jump twists, to raise your heart rate.
She keeps everyone's skill level in mind and includes breaks in between sets so you have some time to catch your breath and rehydrate before getting back to business. Don't let the "beginner" tag fool you, though. People who have done Reif's free online workouts say they're all challenging, but her upbeat attitude keeps them going.
Stack these MadFit workouts if you're more experienced
Maddie Lymburner, who has more than five million YouTube subscribers and 1.2 million Instagram followers, posts free YouTube workouts to her channel multiple times per week. She takes you through the moves in real time like a fitness instructor, so there's no need to time yourself or count reps. Try stacking these free YouTube workouts for a full-body workout that takes fewer than 40 minutes.
Arms workout
In this 10-minute arm workout, you'll work your chest, triceps, and biceps with pushups, tricep dips, and much more. All you need is free space on a wall for wall pushups, which strengthen the chest more than a traditional floor pushup.
Lower body workout
Lymburner focuses on the legs, butt, and thighs in this free online workout. You'll build functional strength and tone your lower body muscles with barre-inspired leg lifts, squats, and single-leg bridges. You'll definitely feel the burn on this one, so be sure to pace yourself and listen to your body.
Ab workout
This eight-minute plank challenge isn't for the faint of heart. Subscribers warn it's "killer," and even Lymburner's face is a bit rosy at the end. However, those that pushed through say it was worth it. This free online workout, which includes plank jacks and reaches, strengthens the abs as well as the arms and shoulders.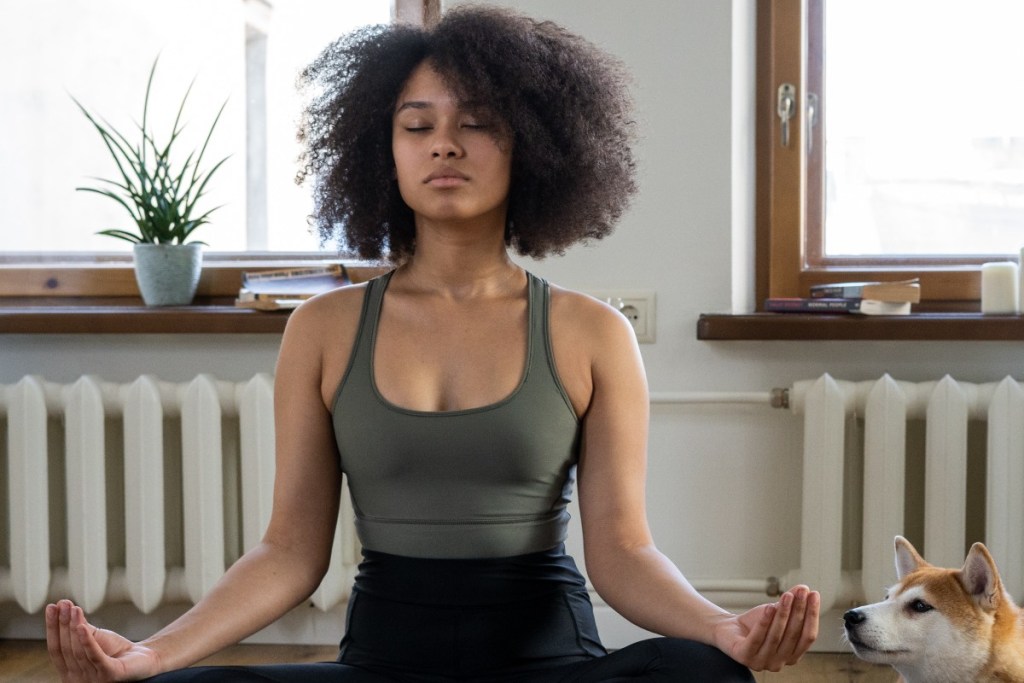 Wind down with Yoga With Adriene
We spend so much time at our desks and looking at our phones that it begins to wreak havoc on our posture. If you have a chronically stiff neck, shoulders, or upper back, give it some TLC with Yoga With Adriene. The channel, run by yoga instructor Adriene Mishler, boasts nearly 10 million subscribers and some of her videos walk you throw flows that specifically target the upper body, all within 10 minutes. Mishler begins the practice with some relaxing deep breaths to help relieve tension. She then takes you through a series of shoulder and neck stretches, such as neck rolls and "thread the needle," that will help combat tension and improve your posture. If you're a dog lover, you'll definitely want to check out her channel to spot her pooch in the background.
Exercise, even for just a few minutes a day, can keep you physically and mentally healthy. Home gyms are growing in popularity, but you don't need to spend any money to feel strong and fit. Free YouTube workouts that rely on bodyweight strength make reaching your fitness goes attainable and accessible. YouTube is full of free online workouts for people of all experience levels and fitness goals. Be sure to stretch before and after exercise to prevent injury, and listen to your body to avoid overexerting yourself. You should always consult with a doctor before starting any new workout routine to be certain you're training your body in the healthiest, safest way possible.
BlissMark provides information regarding health, wellness, and beauty. The information within this article is not intended to be medical advice. Before starting any diet or exercise routine, consult your physician. If you don't have a primary care physician, the United States Health & Human Services department has a free online tool that can help you locate a clinic in your area. We are not medical professionals, have not verified or vetted any programs, and in no way intend our content to be anything more than informative and inspiring.
Editors' Recommendations