Music has the power to relax and heal. It can help us focus. It's no surprise, then, that the right tunes can make all the difference when you're doing yoga.
We often think of yoga as a relaxing form of exercise — and it can be. If that is what you are trying to get out of your practice, you'll want to find yoga songs that exude chill vibes. However, yoga, particularly power yoga or hot yoga, can also be quite the workout. You might work up to a peak pose, which is a more advanced move meant to challenge you like a headstand or crow pose. In these cases, you'll probably want music that motivates.
Though instrumental-heavy or acoustic tunes may come to mind first when thinking about a yoga playlist, there are a few off-beat options, too. We'll explore some of them in this curated list of the best songs to add to your yoga playlist.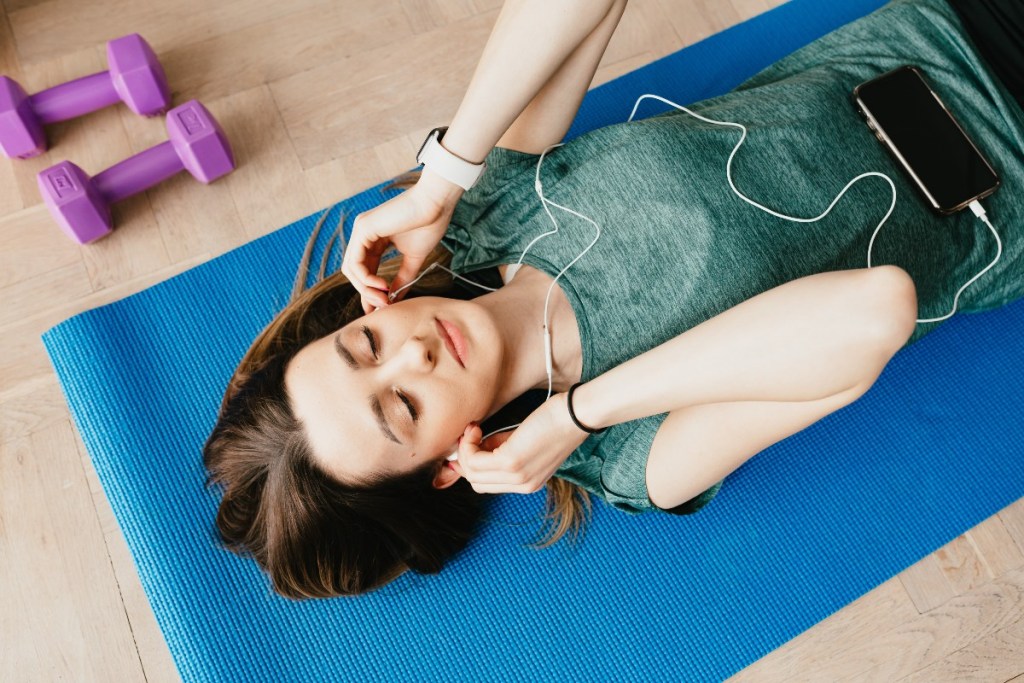 Soft tunes for yoga
Opening poses, sun salutations, and the final Savasana (corpse pose) all call for softer music. Try these three tunes for the mediative parts of your practice.
"Scientist," Coldplay
This contemporary classic is great for cardio warm-ups and cool-downs, but it's arguably more fitting for more reflective moments during yoga practice. The song, a hit single off Coldplay's "Rush of Blood to the Head" album, is driven by piano and moody vocals. It's full of lines that invite yogis to meditate on challenges and change, on and off the mat, including: "Running in circles, coming up tails/Heads on a science apart/Nobody said it was easy" and Oh, take me back to the start/I was just guessing at numbers and figures/Pulling the puzzles apart/Questions of science, science and progress."
"Rise," Solange
The repetition in this piece by Solange makes it positively meditative. Solange sings the phrase "fall in your ways" nine times during the 101-second composition. That said, sometimes, meditations provide an opportunity to reflect on challenging subjects, and this song offers that chance. Though the funk track is easy on the ears, it was inspired by police killings and subsequent protests in Ferguson and Baltimore and is a reminder that we are all being called upon to create change.
"Silence," Keith Jarrett
"Silence" is a mellow, smooth jazz tune that practically screams — or at least stage whispers — yoga. It's particularly good for those who get distracted by songs with lyrics while on the mat. This instrumental features primarily a saxophone and piano. It runs for 3:12, making it ideal for deep breathing to begin a practice or a long Savasana to end it.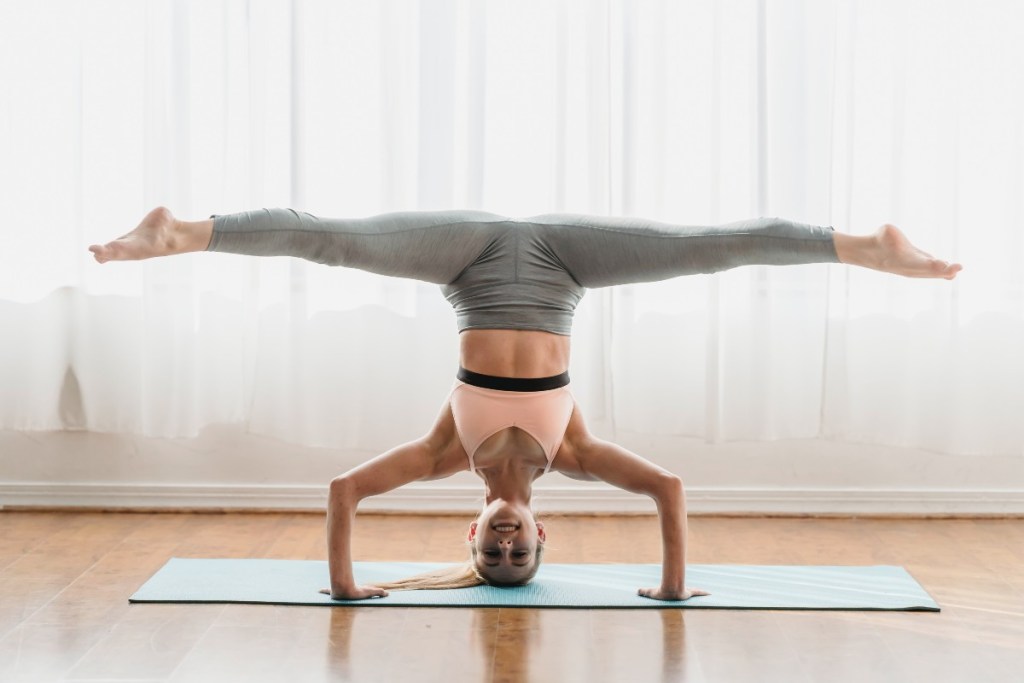 Songs for challenging yoga poses
Even yoga can get assertive. In more advanced practices, an instructor may encourage you to try a difficult peak pose that challenges your flexibility, balance and power of concentration. Music can be a motivating force in these moments. Here's a couple of tunes to try when you are stepping out of your comfort zone.
"Defying Gravity," Wicked
This Broadway showstopper may seem like an off-beat pick for a yoga practice. However, Peloton recently used it in a "Wicked"-themed yoga class as the instructor walked attendees through crow pose. Use this song, which is performed right before the intermission of the classic play, when you know you'll need the inspiration to push through a hard moment. If nothing else, you can distract yourself from feeling the burn of a challenging pose by singing.
"Such a Bad Way," Against All Logic
This song isn't as lively as "Defying Gravity," but it is upbeat and can help put a smile on your face as you move into an intricate part of your practice. The electronic track, which sampled from Kanye West's "I Am God," is repetitive, which focuses concentration. Sink into that challenging asana while the chant of "Such a Bad Way" melts into "I am God" producing a mediative rhythm.
Yoga is about more than flowing from one pose to another. It's a form of exercise and self-care that can help us get physically and mentally stronger and more flexible. The best songs to add to your yoga playlist will depend on what you're trying to accomplish. During opening poses, sun salutations, and the final Savasana, it's best to choose softer yoga songs. However, if you're flowing through a challenging part of the practice, such as a long plank pose or aiming to nail a peak pose, you'll want to put on something that motivates you. Curating your perfect playlist may involve some trial and error. You might find some songs help you while others distract you. Remember, it's a journey that is about progress, not perfection. If one piece doesn't work, simply learn from that and keep it off your playlist next time.
BlissMark provides information regarding health, wellness, and beauty. The information within this article is not intended to be medical advice. Before starting any diet or exercise routine, consult your physician. If you don't have a primary care physician, the United States Health & Human Services department has a free online tool that can help you locate a clinic in your area. We are not medical professionals, have not verified or vetted any programs, and in no way intend our content to be anything more than informative and inspiring.
Editors' Recommendations