Maybe your routine involves performing basic yoga poses for beginners. Maybe it consists of shifting and flexing into advanced ones. No matter, the best yoga session is paired with a playlist that's equal parts relaxing and invigorating. It inspires a zen state of mind and encourages you to push your physical limits. While music is a key component to any workout, it can be especially transformative in yoga, inspiring clarity and focus. Want to be your own yoga-mat DJ? We're sharing a few tips to help you craft the perfect yoga playlist and highlighting our top yoga songs to download today. Namaste.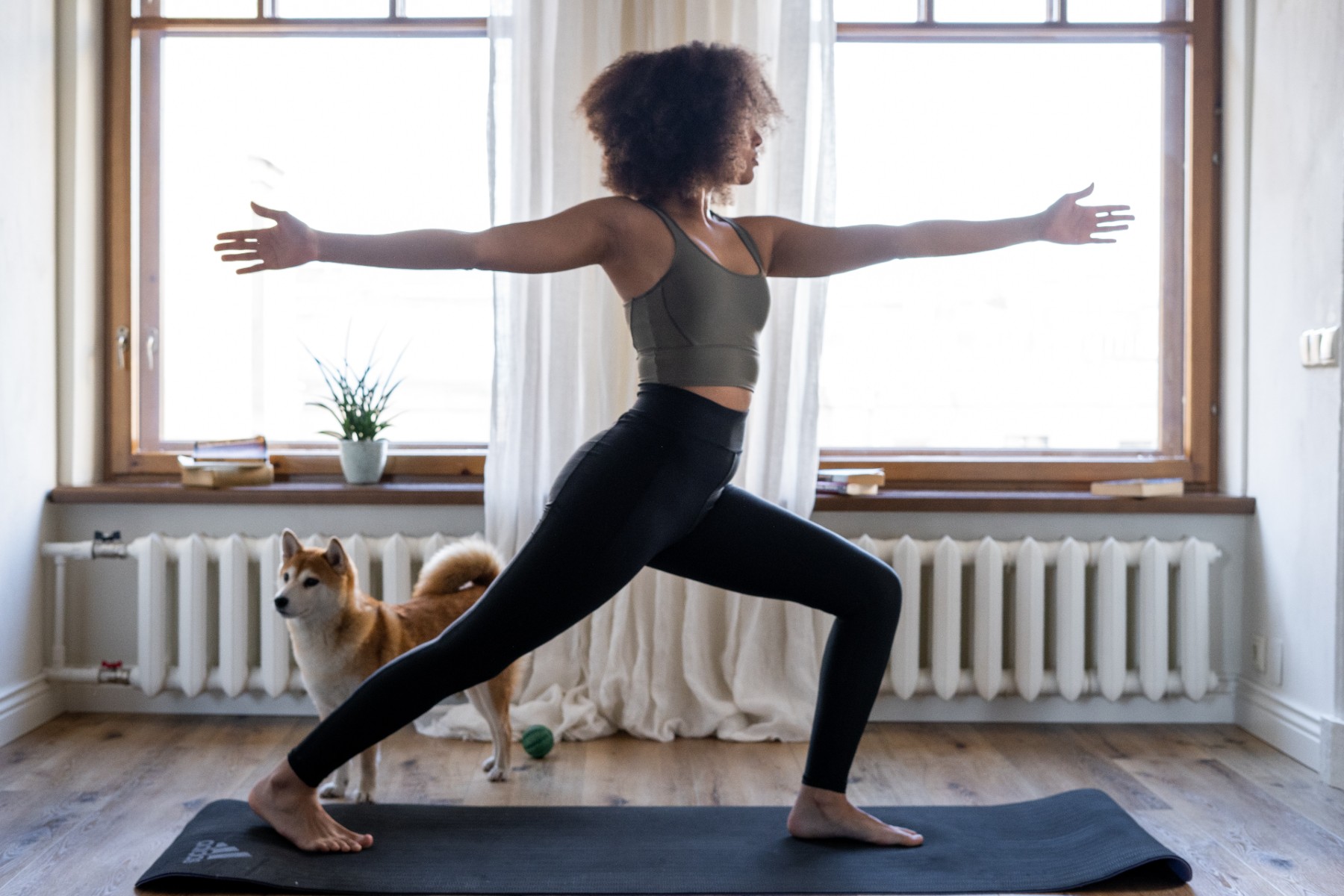 Create a theme for your playlist
Music creates an atmosphere. Whether you are playing tunes and stretching at home alone or teaching a class in a studio, you want to create the right ambiance.
Is your session full of long-hold moves and full body stretches? Keep the music gentle but lively. Make sure it's not too slow so you stay alert and motivated while you get your blood flowing. Planning an end-of-day wind-down routine? Curate a playlist with mellow, soothing tunes. Take a mental note of how each song makes you feel, and remember that the goal of the music is to lift your spirits while driving your workout.
Match your flow and your music mojo
There are several different types of yoga, and the specific form you are practicing should affect your playlist choices. Vinyasa yoga coordinates movements with breathwork as each pose transitions smoothly into the next. To foster this fluidity, put on your DJ hat and pair songs that seamlessly blend into each other.
Kundalini yoga focuses on releasing trapped energy and is dedicated to spiritual and emotional enlightenment. As such, pick a playlist that elicits joy and exuberance. Bikram yoga is performed in a hot, humid room, so for this workout, consider matching your music to the intensity of this sweat-drenched routine.
Restorative yoga does wonders for decompression and is focused on helping you clear your mind and soothe your soul. Curate a playlist that transitions from high to low tempo, mirroring the tension leaving your body throughout the session.
Avoid memorable songs
Music should inspire you but it shouldn't divert attention away from focusing on your technique and movements. Maybe skip the super popular songs you hear on the radio, in the car, and throughout the day or your go-to jam. You might find yourself distracted by the lyrics or end up skipping more songs than you listen to. The bottom line, however, is to do what works for you. If you want to flow to Beyoncé or downward dog with Justin Timberlake, do what makes you happy.
Change it up: Instrumental vs. lyrics vs. the sound of silence
When it comes to yoga songs, there is definitely a place for instrumental music, light lyrics, and even pure silence. While music can drive your practice, you may also benefit from stretching and moving in silence to clear your mind and let the sound of your breathing be the only soundtrack.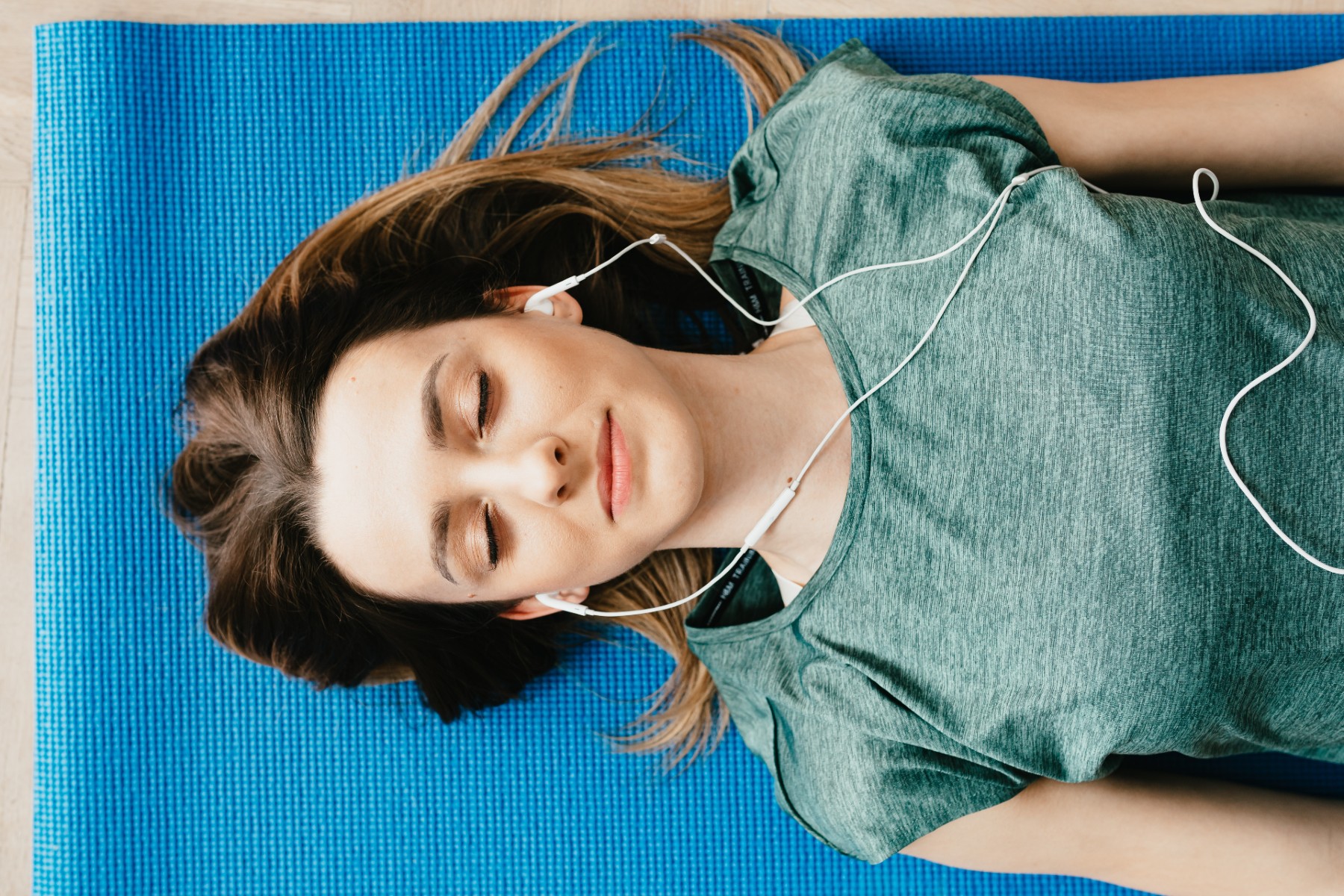 Music to add to your playlist today
"Gentle with Myself," by Karen Drucker

"Here Comes the Sun," by the Beatles
"Let's Be Still," by The Head and the Heart

"High Tide or Low Tide," by Bob Marley & The Wailers

"OM," by Hippie Sabotage

"Shanti," by MC Yogi
"Slow Dancing in a Burning Room," by John Mayer

"Sunrise," by Nora Jones

"Yellow," by Cold Play
"You and Me," by Dave Matthews Band

"Wash," by Bon Iver
Whether you are looking for uplifting songs to guide for your sun salutations or mood mellowing music to round out an end-of-day flow, mollifying melodies and pick-me-up instrumentals can speak to your heart and soothe your soul. Find the songs that work for you, and your practice will be better for it. In the meantime, check out our suggested tunes as you build your own playlist.
BlissMark provides information regarding health, wellness, and beauty. The information within this article is not intended to be medical advice. Before starting any diet or exercise routine, consult your physician. If you don't have a primary care physician, the United States Health & Human Services department has a free online tool that can help you locate a clinic in your area. We are not medical professionals, have not verified or vetted any programs, and in no way intend our content to be anything more than informative and inspiring.
Editors' Recommendations