Holidays are the best. Holidays always come with the most festive fun. With that fun comes the snacking, the treats, and the regret the next day. Valentine's Day is a big one because chocolate and desserts are the main thing to give and eat. You don't want those delicious treats to go to waste because you don't want to overindulge in sugary sweets.
Instead of stuffing your face with candy and other sugary snacks, you should look for other options. Healthy doesn't mean gross anymore. Don't worry, we won't ask you to try a bunch of tasteless treats. We did the experimenting for you and found some delicious healthy treats for Valentine's Day.
Homemade fudge
Fudge is so extremely easy to make. You can make fudge with as little as three ingredients that you probably don't even know you have in your cabinets. You can make regular fudge or top it with some crushed nuts. Make it Valentine's Day themed and pour the fudge into heart-shaped molds. Delicious, easy to make, and a healthy alternative to fudge from the store that has so many unnecessary ingredients.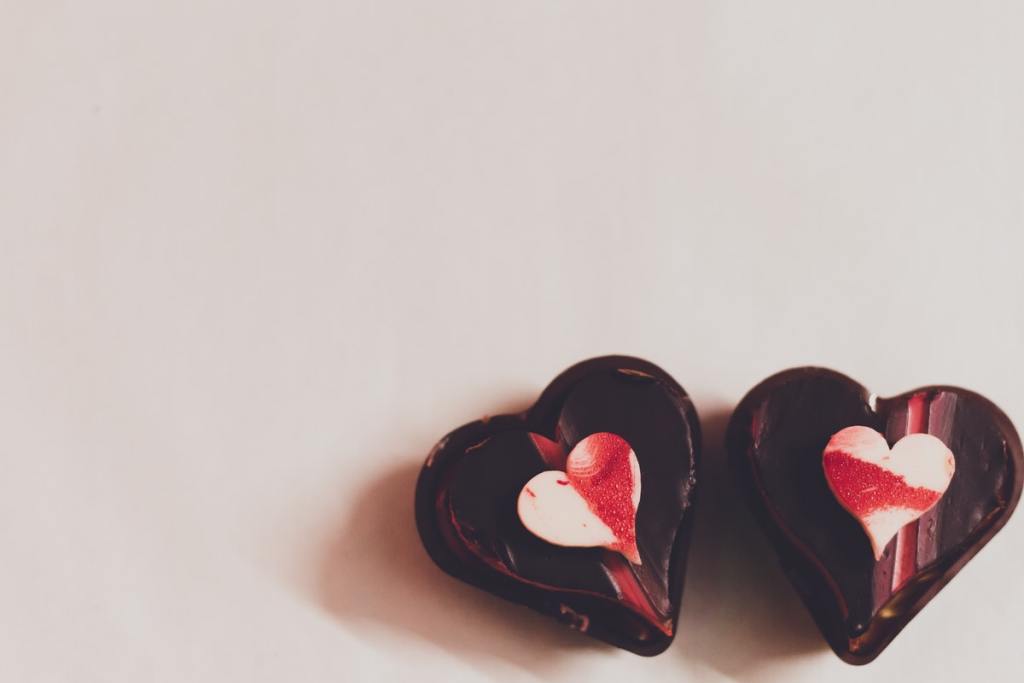 Fruit
Not just fruit. We are going to make it cute. Cut out heart shapes. Strawberries are super easy to do since they are almost that shape anyway. Watermelon would be an easy one to cut out, too. Or, if you prefer, apples and melons would be easy to use as well. Arrange them in a fun way on a tray or get toothpicks or skewers and make it cute.
If you want to mix it up, melt a little dark chocolate and dip some of the pieces. Yes, we are essentially saying make your own Edible Arrangements. Who wants to pay those kinds of prices though? And have all of that trash after. All you need is fruit and the chocolate if you want to dip it. If you have kids that are your Valentine's, then this would be an adorable craft to do together.
Smoothies
Who doesn't like a fresh smoothie? You can grab fruits to make them Valentine's Day colors like pink, red, and purple. You can even take some of the little fruit hearts you made for your fruit tray and top your smoothie with a few. They also sell fun themed straws you could get too. Make these for breakfast or for dessert.
Heart pancakes
Not from the box. Don't even try that. Pancakes are also super easy to make and you only need a few ingredients. You can make them into hearts, lips, or whatever other cutesy design you want to do. Put them in a squeeze bottle to make your own "love" pancake or use a pancake mold.
If you make them from scratch and use a healthy recipe then you can indulge in as many as you want without feeling bad.
Chocolate truffles
We didn't realize how simple it is to make truffles yourself. You can make them with as few as two ingredients. They can also be made into little hearts to fit the mood. They are delicious and can be for any Valentine in your life.
You can make them a few different ways if you want to change it up by only adding one more ingredient. Anything with only two ingredients can't be that bad for you right?
Yogurt popsicles
These can be another cute treat to make with your little human Valentine's dates. You can also easily make these in Valentine's Day colors of red, pink, or purple. Use Greek yogurt to really make them tasty and good for you.
Swirl in some fresh fruit and drizzle with some melted dark chocolate or nuts. You can make these in your regular mold or get special heart-shaped ones for the occasion.
Yogurt dipped fruit
So the same idea with the fruit, but instead of dipping it in melted dark chocolate, use yogurt. You could use regular Greek yogurt or do fruit ones so you have different colors, too. Or put a drop of food coloring in regular yogurt if you don't like the taste of fruit yogurt.
Again, your kids can make these, or you can make them for the Valentine in your life. These will also be super healthy. Fruit and yogurt. Can't go wrong and can't feel bad about eating the whole tray.
You shouldn't have to feel bad about enjoying your holidays. There are so many ways where you can substitute bad ingredients for healthier options. Store-bought is fine every so often if you take the time to read the ingredient list. But making these adorable and delicious Valentine's Day treats at home is so much better.
You can have your kids help you make these healthy treats or you can surprise your partner with these fun desserts. The best part about any of these is that when it's not Valentine's Day you can still make them. You don't have to make everything pink or red or heart shaped. The best thing is that any of these treats only need a few ingredients! So keep these ideas for when you want a little treat on a regular weekend.
Disclaimer: BlissMark provides information regarding health, wellness, and beauty. The information within this article is not intended to be medical advice. Before starting any diet or exercise routine, consult your physician. If you don't have a primary care physician, the United States Health & Human Services department has a free online tool that can help you locate a clinic in your area. We are not medical professionals, have not verified or vetted any programs, and in no way intend our content to be anything more than informative and inspiring.
Editors' Recommendations