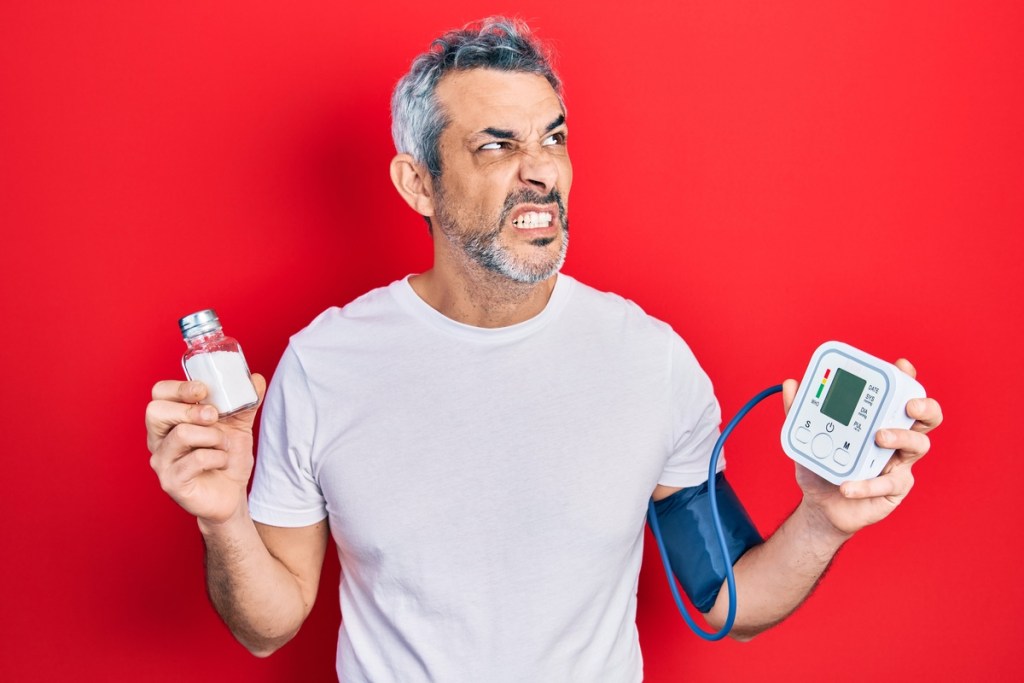 Salt occupies a special place in our culinary consciousness. It's not just on your dinner tables; it's in a huge number of prepackaged snacks, meats, and other products. It's the world's most plentiful and widely used seasoning, prized for its ability to amplify and preserve the natural flavor of the food we eat.
And now for the "but." The scientific community has demonstrated repeatedly that excess salt consumption is linked to high blood pressure, which in turn is associated with heart disease, stroke, and kidney failure, among other things.
That has led many with high blood pressure to seek out a salt substitute. And let's be real here: no other food seasoning will perfectly mimic salt. Now for the good news: substitutes are out there, and even if they're not a perfect match, they're still pretty good. Here are seven we think are particularly good replacements for salt.
Potassium chloride
Rather than reaching for a mix of seasonings that attempt to bring new flavors to the mix, salt substitutes attempt to provide a direct, one-to-one replacement. Rather than regular salt, whose chemical name is sodium chloride, this salt substitute is made of potassium chloride.
Consumers have found that the taste of potassium chloride can be bitter or otherwise "off," meaning only very small amounts a time should be used. Still, it can be a worthy replacement for the genuine article.

Black pepper
The second-most-popular table seasoning adds extra flavor and just a bit of bite to any dish. This pungent spice is incredibly versatile. Try it on meat and fish, salad, veggies, soups, and stews. Even hot beverages like tea can benefit from a dash.
The best part about pepper is that not only does it not carry the same health risks as salt, it's also been shown to improve health, helping to fight everything from arthritis to general inflammation to gut health, among other potential benefits.
Lemon juice
Lemon juice proponents claim that a squeeze of this sour citrus fruit can brighten and bring out flavors just as effectively as salt.
Many people view lemons as a garnish for drinks or fish, but their trademark acidic bite holds a range of other possible applications including for pasta, as part of a rub on meats, as an addition to soups, or in any number of desserts.
Garlic or garlic power
Unlike some of the other items on this list, garlic has a distinctive flavor all its own. It's no secret that society holds a bit of a love-hate relationship with this strong-tasting vegetable disguised as an herb. Derivatives like garlic salt or garlic powder offer a toned-down version of these flavors that are easy to add to a variety of dishes.
Just a few of the possibilities: seafood, meats, pasta, bread, and sauces, or mix with butter for a delicious spread or topping for a world of different foods.
Garlic also has the added benefit of being a well-known weapon in the fight against heart disease.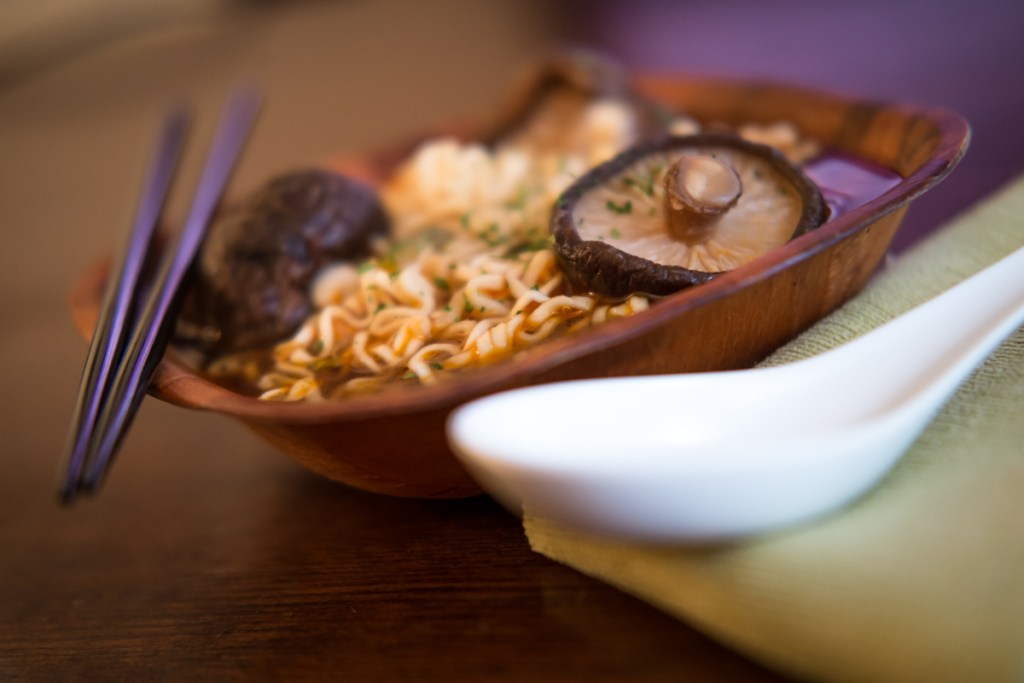 Umami powder
If you're not familiar with umami (pronounced oo-MOM-ee) it's long been considered the fifth sense of taste in Asian cultures, alongside sweet, sour, bitter, and salty. It's been catching on in a big way in Western cultures too, and can best be summed up as a sort of meatiness or earthiness. The difference between a bowl of hot water and a bowl of chicken broth? That's umami.
Umami power can bring out this flavor in lower-sodium foods, like burgers, steaks and chops, salads, and popcorn. Add some to your next casserole or starchy side like rice or potatoes.
Vinegar
A bit like lemon juice, vinegar adds a serious bite to many different dishes (just don't add too much–a little bit of vinegar goes a long way).
It may not be as versatile as other options on this list, but it certainly has the ability to pack a powerful–and low-sodium–punch. Add to sandwiches, salads, seafood, popcorn, potatoes, chicken wings, and others. Vinegar also comes in many varieties, like white, balsamic, apple cider, red wine, and malt. Each one has a different flavor profile so do some research and pick the vinegar that most fits your needs and preferences.
Bragg Organic Sprinkle
This salt-free seasoning is designed to be an all-purpose replacement for table salt, with a diverse blend of 24 herbs and spices in each jar. It's also 100% organic, making it a great choice for those who are earth-conscious as well as health-conscious.
As versatile as salt, the organic sprinkle works for salads, meats, sauces, soups and stews, veggies, potatoes, marinades, fish, poultry, jerky, tofu, rice, and beans, among many others.
It seems the seasoning world is a lot more diverse than meets the eye. Think you simply can't get along with that tried-and-tried table salt? Think again. Just a little open-mindedness is all you need to introduce one (or more) of these replacements in your cooking or on the table.
BlissMark provides information regarding health, wellness, and beauty. The information within this article is not intended to be medical advice. Before starting any diet or exercise routine, consult your physician. If you don't have a primary care physician, the United States Health & Human Services department has a free online tool that can help you locate a clinic in your area. We are not medical professionals, have not verified or vetted any programs, and in no way intend our content to be anything more than informative and inspiring.
Editors' Recommendations