Do you want to learn how to better support your friends and community? Our country is still a profoundly unequal place for many groups of people, and it's on all of us to stay informed about these issues. These are the best documentaries to turn to if you're looking to learn more about these social justice issues and become a more active participant in the movements, so get ready to add these six documentaries and docuseries to your Netflix queue.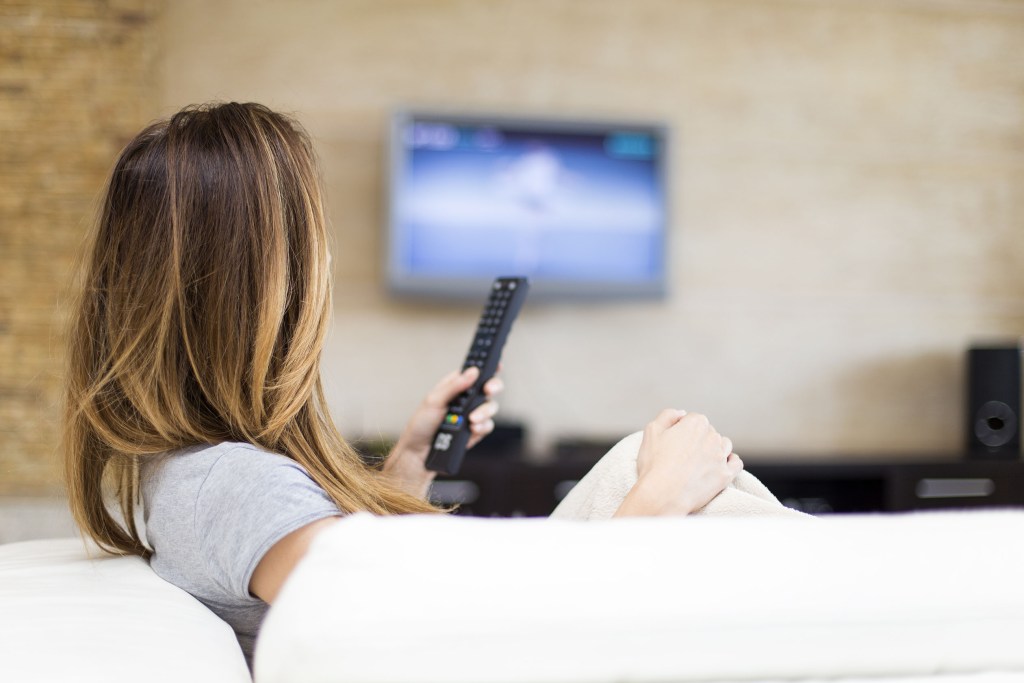 13th (2016)
Directed by Ava DuVernay, 13th is a critically acclaimed documentary that examines the criminalization of Black Americans and the expansion of the United States prison system. The doc gets its title from the 13th Amendment of the Constitution, which banned slavery… except when used as punishment for crimes. Activists, scholars, ex-convicts, and politicians analyze the current mass incarceration system, which disproportionately affects Black Americans. This film is a must-watch for those who want to understand more about systemic racism and its impacts.
Crip Camp: A Disability Revolution (2020)
Crip Camp centers on Camp Jened, a revolutionary summer camp created to accommodate kids and teens with disabilities. The camp remained open from the 1950s to the 1970s and was the inciting force for a group of teens to fight for equality and visibility. Many of the campers went on to become influential members of the disability rights movements.
Disclosure: Trans Lives on Screen (2020)
In this documentary, leading transgender creatives and thought leaders discuss trans representation in Hollywood and the impact those stories have on transgender individuals and American culture as a whole. Disclosure features interviews from Laverne Cox, Lilly Wachowski, Leo Sheng, Yance Ford, and more who speak about their experiences watching and creating trans-inclusive media. The film scrutinizes the biases of pop culture and offers hope for a more inclusive future.
Feminists: What Were They Thinking? (2018)
If you are looking for an introductory look at the history of the feminist movement, Feminists: What Were They Thinking? is the perfect place to start. This documentary from director Johanna Demetrakas focuses on the evolution of the women's equal rights movement from the 1970s to the current age, emphasizing the need for continued change. The film features interviews from crucial figures in the movement from then and now, like Judy Chicago, Margaret Prescod, and Laurie Anderson.
The Death and Life of Marsha P. Johnson (2017)
Marsha P. Johnson was a gender nonconforming gay liberation activist who played a crucial role in the 1969 Stonewall uprising, a pivotal moment in the LGBTQ rights movement. In 1992, Johnson died under suspicious conditions, though authorities ruled it a suicide. This film tells the story of their life and activist Victoria Cruz's investigation into their death.
Immigration Nation (2020)
Immigration Nation is a new docuseries that takes an unflinching look at the current state of immigration in the United States. The series shows both sides of the immigration system: ICE and other government operations and the heart-wrenching stories of the people whose lives it cruelly impacts. This show is essential viewing for all Americans — just make sure you have your tissues close by.
To be a good citizen is to be an informed one. One of the best ways to educate yourself is by watching documentaries made by people on the front lines of social-justice movements across the world. These are the six best Netflix documentaries about a range of issues, including the fights for racial, gender, LGBTQ+, and disability equality. Stay educated, stay vigilant, and commit to supporting the fight for equality in whatever ways you can.
BlissMark provides information regarding health, wellness, and beauty. The information within this article is not intended to be medical advice. Before starting any diet or exercise routine, consult your physician. If you don't have a primary care physician, the United States Health & Human Services department has a free online tool that can help you locate a clinic in your area. We are not medical professionals, have not verified or vetted any programs, and in no way intend our content to be anything more than informative and inspiring.
Editors' Recommendations