Queer inclusivity in the beauty industry has come a long way in the past few years. From supporting LGBTQ organizations to featuring queer models, businesses are beginning to embrace all sexualities and genders. While many mainstream companies are only just welcoming queerness, some brands live and breathe it every day. These businesses are made by and for people of all identities, giving the members of their community a place to shop and experiment with all things beauty. You can support queer entrepreneurs by shopping from these LGBTQ-owned beauty companies.
Taya Beauty
Taya Beauty is a queer-owned, environmentally friendly beauty brand. It sells hair products and accessories as well as skincare products. All of its products are made of 100% vegan, non-toxic rainforest botanicals, and are also non-GMO and not tested on animals.
The world's first openly lesbian Latina supermodel, Patricia Velasquez, owns the company. In addition to supporting LGBTQIA+ and environmental causes, she is also committed to supporting indigenous communities.
Hi Wildflower
This fragrance and make-up brand was founded by community organizer and novelist Tanaïs. All of Hi Wildflower's products are made using natural ingredients, utilizing the founder's knowledge of herbalism and Ayurveda, resulting in rich and luxurious scents and colors. Plus, all of the packaging is biodegradable. Tanaïs is a queer Bangladeshi woman whose inclusive and intersectional values radiate through every aspect of the brands, and Hi Wildflower also supports organizations like Arte and Resistance Education and Girls Write Now.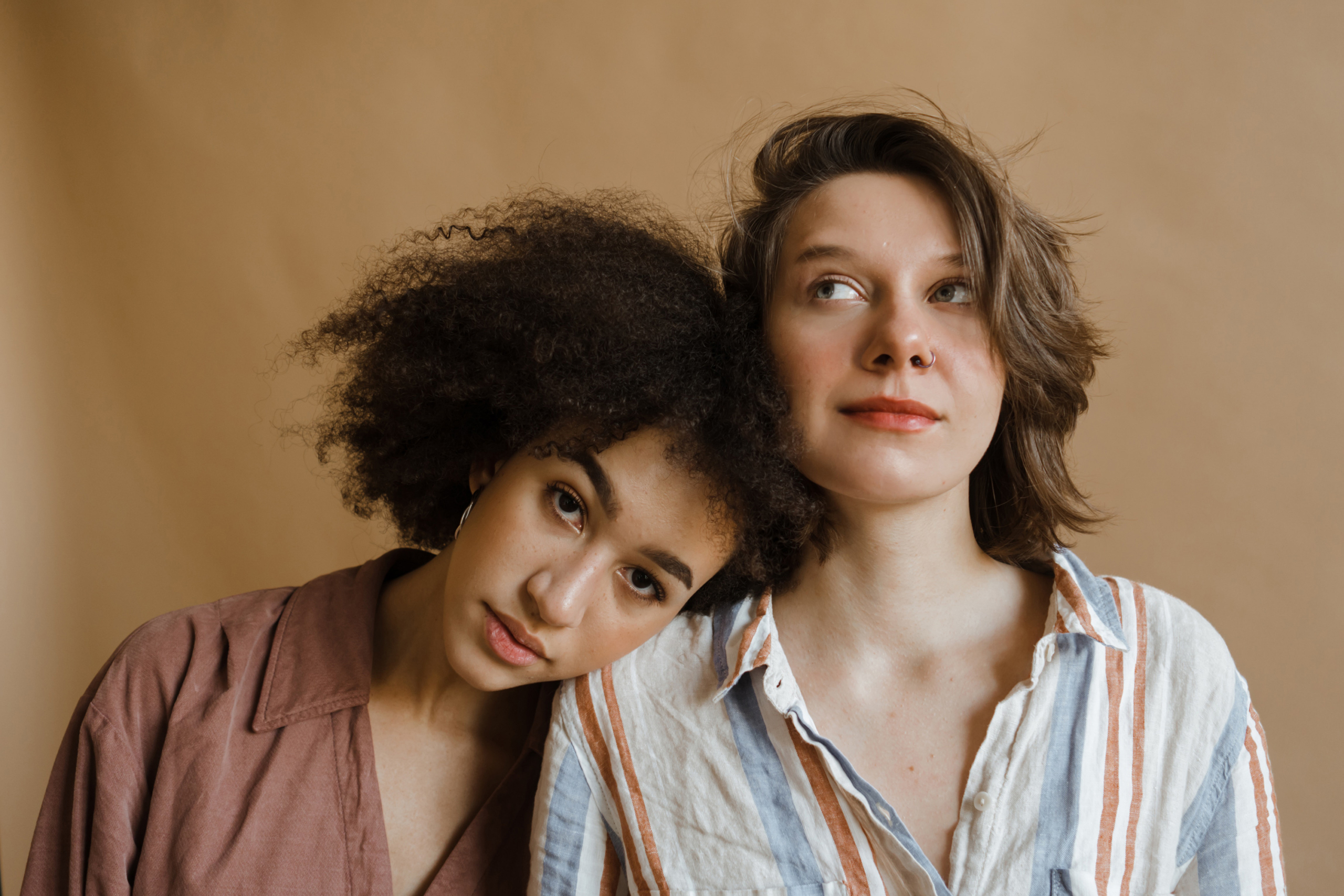 Non Gender Specific
This beauty brand was inspired by the division between men's and women's beauty products and routines. Andrew Glass, the founder of Non Gender Specific, wanted to create a skincare brand for all people, no matter their gender or skin tone. The minimalist brand focuses on simplicity and sustainability, offering beauty products that are vegan, cruelty-free, and created with eco-friendly sourcing techniques.
Noto Botanics
Noto Botanics sells multi-use products designed for people of all genders. Started by Gloria Noto, a queer make-up artist, this brand focuses on simple products with natural and organic ingredients. As a bonus, its cosmetic line is vegan and cruelty-free. Noto Botanics also emphasizes giving back to society. A portion of every sale of its Agender Oil goes toward charities that help vulnerable communities, the environment, and the arts–they've already donated more than $22,000.
SAPPHO New Paradigm
SAPPHO New Paradigm is a luxury cosmetics company, previously known as Organics by Sappho, owned and operated by Emmy-nominated make-up artist, Joann Fowler. You can shop for all sorts of products on its website, including make-up and application brushes. The brand is committed to producing products that are free of synthetic preservatives, vegan, and cruelty-free. Its products are manufactured in Canada in a carbon-neutral facility.
Volition Beauty
As one of the first fully crowd-sourced beauty brands, Volition lets anyone submit ideas for beauty products. Then, the community votes on which products they want the company to make and sell, and the products that receive the most votes are produced by the company and sold on the site. Everything Volition sells is certified clean with no sulfates, parabens, or animal cruelty. Its products are also sold at large retailers like Cult Beauty and Sephora.
Fluide
If you're looking for bold colors, maximalist style, and tons of sparkles, look no further than Fluide. The company produces make-up, nail polish, glitter, and more for people of all gender expressions and skin tones. All of its products are cruelty-free and vegan. Plus, they're free of parabens, formaldehyde, and phthalates, too. Fluide also emphasizes social justice initiatives by partnering with and donating to LGBTQ health and advocacy non-profits.
Jade and Fox Co.
Formerly known as Beelux Goods, Jade and Fox Co. creates and sells skincare products. The brand uses scientific research and natural, food-grade ingredients to hand-make all of its merchandise. Each item is packaged in a beautiful, minimalist container. This company is based in Atlanta, GA, and is run by Ashley Johnson.
Freck Beauty
Freck Beauty is a queer-owned cosmetics and skincare company. The business rose to popularity because of its unique product, Freck OG, which gives you long-lasting faux freckles. All of its products are cruelty-free, gluten-free, and vegan. It also makes cosmetics and skin products that are alcohol-, paraben-, and phthalate-free. Nasera Alayon, a queer graphic designer and the company's co-owner, is the mastermind behind the business' awesome branding.
These are just a few of the fantastic queer-owned cosmetic and beauty brands out there. Next time you are looking for new beauty products, consider buying from one of these LGBTQ-owned shops. Or you might also want to check out black-owned beauty brands for even more variety. You will not only get a great product, but you can rest assured knowing your money is going toward supporting marginalized communities.
Editors' Recommendations