Small businesses face a variety of hurdles and always rely on community support to keep the doors open. Hard economic times affect Black-owned businesses more intensely than their non-Black counterparts. So how can you help? Start by making a concerted effort to discover and support Black-owned businesses instead of global conglomerates.
To give you a head start on your search, we've rounded up some of our favorite Black-owned beauty brands offering the best hair, skin, and makeup products for all genders, races, and skin tones.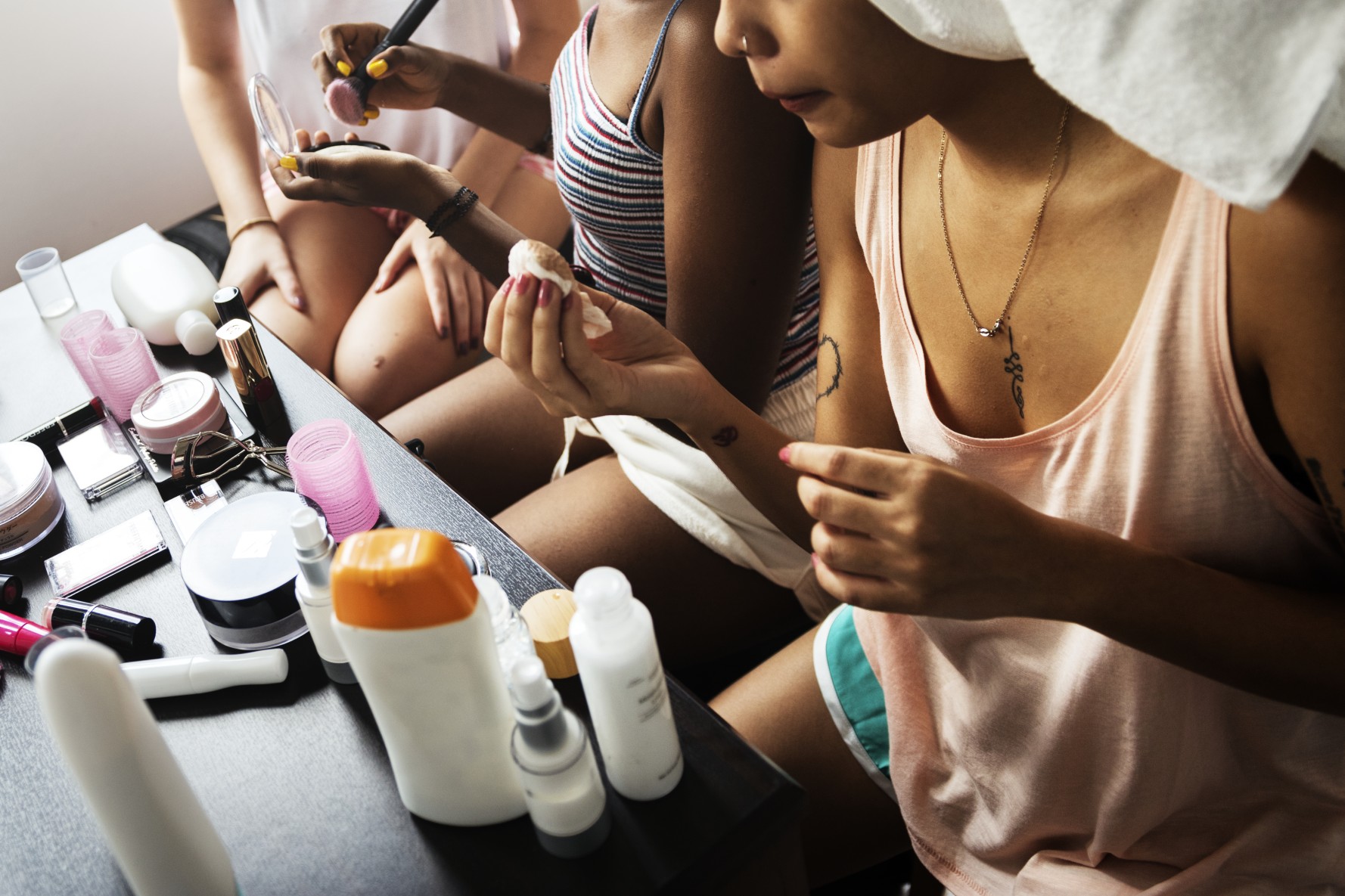 Founded in 2003 by Shelley Davis, Kinky-Curly uses herbs and plant-based ingredients inspired by Davis' origins in St. Vincent and the Grenadines. This company creates products for naturally kinky, curly, and wavy hair that are all free from alcohol, petroleum, and mineral oil. This hair care brand has amassed a cult-like following of those with curly hair who hadn't yet found natural and effective beauty products for their mane. Fans of this brand especially love Knot Today detangling conditioner and Curling Custard. Kinky-Curly is available at Kinky-Curly.com, Target, and Whole Foods.
Gwen Jimmere is the founder and CEO of Naturalicious, an all-natural hair care brand specializing in products for all curly hair types. She started the company out of her kitchen and went on to become the first African American woman to hold a patent for a natural hair care product. We suggest checking out her Naturalicious Hello Gorgeous Hair Care System, $56.00, designed to simplify your routine by consolidating your hair care products to easily maintain healthy curls!
Founded by Dr. Christine Martey-Ochola and Anne Cheatham in 2020, NUELE is a science, health, and researched-based beauty brand, allowing women to switch up their hair style without the use of harsh chemicals. The fully organic and natural products, like their popular Hair Serum, lock in moisture and protect the hair follicles from damage throughout the day. Many of their ingredients are harvested in places like Ghana and Morocco, employing the help of local female farmers.
Kimora Lee Simmons and her daughters Ming and Aoki launched Baby Phat Beauty in September 2020, a direct-to-consumer collection of makeup products for people of all skin tones. Products can be purchased a la carte or in a set. We suggest checking out the Divine Shimmer Dreams 4-piece set, which includes a makeup bag, Illuminating Body Spray, Hydrating Body Lotion, and Plumping Lip Gloss.
Tonya Fairley, the founder of Pasadena-based salon Strandz on Grand, recently founded a new product line for curly hair, and has been featured in Vogue twice. Check out Hyrdo-Curlz Curl Créme, the incredibly versatile product that adds shine, moisture and definition to your hair.
Lulu Cordero is the founder and CEO of Bomba Curls, an all-natural, vegan, and cruelty-free haircare brand catered to naturally curly hair. Using her Afro-Dominicana roots as inspiration, she formulates hair potions made with Dominican beauty methods and island ingredients. Check out Bomba Curls Dominican Hair Mask, a hydrating treatment to keep your curls healthy and bouncing.
The Lip Bar, a vegan and cruelty-free beauty brand, was started by Melissa Butler. Lip Bar is now an iconic national phenomenon, with fans including Michelle Obama, who is a fan of the shade Bawse Lady.
Mayvenn, is the largest Black-owned, venture-backed tech company and empowerment network that strengthens and rewards black entrepreneurship in the hair and beauty industry. They sell high-end hair products including human hair extensions, bundles, frontals, closures and wigs. You can also use its online services to book services at local salons.
Olowo-n'djo Tchala founded Alaffia, a fair-trade skincare brand, that uses proceeds to support social activism. His products include an extensive range of hair care, body, and kid-friendly options, many of which include shea butter and African Black Soap. We suggest checking out Alaffia Kids Bubble Bath, for the little ones in your life.
This iconic hairstyling brand for afro-textured hair brand originally launched 20 years ago, and recently released a new product collection with new and improved formulas. Check out their 'Fro Out Blow-Out Spray, for protecting and styling textured hair.
Founded in 2013 by CEO Tristan Walker, Bevel is revolutionizing the standard of male self-care with the most trusted grooming solutions. Specifically designed for textured hair, Bevel helps prep and protect hair, beards, and skin.
This Memphis-based manufacturer is famous for its styling gel, but also offers a line of seven different styling products that are perfect for styling braids, locs, ponytails, especially for textured hair. We recommend the new Ampro Shine 'N Jam, the popular extra strength styling gel.
Hairbrella was founded in 2015 by Tracey Pickett, who created the world's first satin-lined rain hat. It combines fashion and function to protect your hair from style-killing rain and humidity. Their 100% microfiber exterior prevents wicks away moisture while the luxurious satin interior protects hair from friction-caused breakage.
BlissMark provides information regarding health, wellness, and beauty. The information within this article is not intended to be medical advice. Before starting any diet or exercise routine, consult your physician. If you don't have a primary care physician, the United States Health & Human Services department has a free online tool that can help you locate a clinic in your area. We are not medical professionals, have not verified or vetted any programs, and in no way intend our content to be anything more than informative and inspiring.
Editors' Recommendations