Looking for ways to make this Valentine's Day special? Consider staying in and crafting a homemade meal. Cooking for someone you love, whether it's a family member, friend, or romantic partner, adds a personal touch to the day. They will appreciate just how hard you're willing to work, demonstrating how grateful you are to have them in your life.
So, what should you make on Valentine's Day if you aren't used to cooking dinner? Don't worry, and don't call for pizza quite yet. We'll walk you through a pain-free way to make a spectacular dinner without breaking the bank…or any appliances.
Prep work
The most frustrating part of cooking is the first step: deciding what to make. If you have any plans after dinner, opt for a light and healthy Valentine's meal so you avoid the post-dinner nap. However, if it's more of a dinner and a movie kind of night, feel free to go bigger and more indulgent. Remember to be mindful of everyone's food preferences and allergies.
Before you even start putting that apron on, take a deep breath and consider your skill level as a cook. This meal is more about showing that you care through acts of service. It's not necessary to make a fancy meal you saw on a show or cooking blog or use any ingredients you haven't tried before. On the other hand, if you and your partner are both adventurous foodies, feel free to flex your culinary muscles!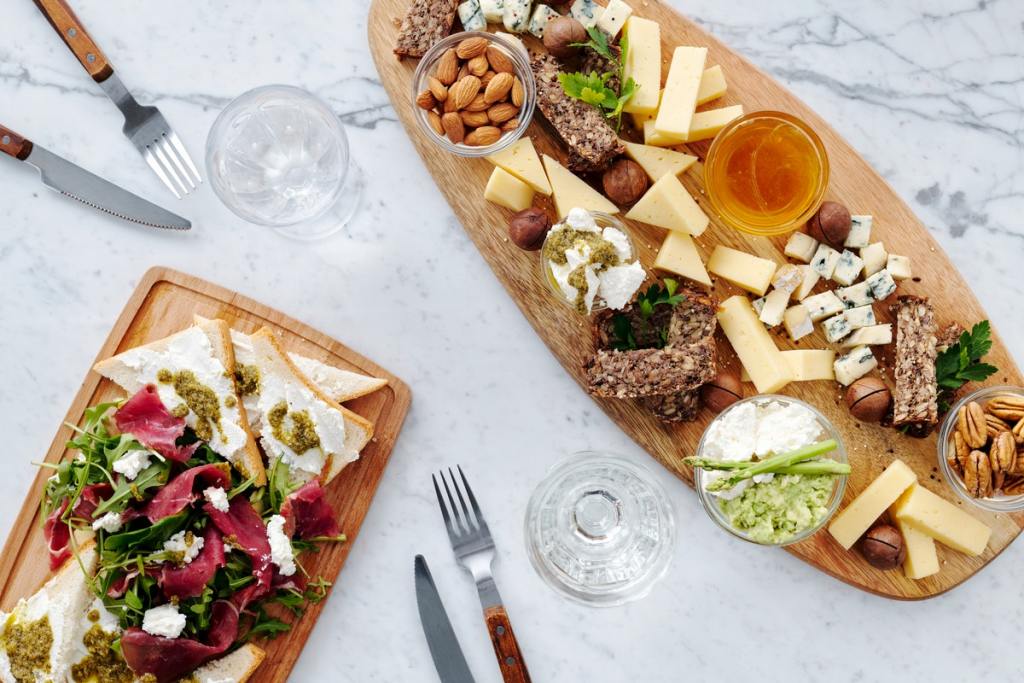 Appetizers
Valentine's Day is special, and there's nothing better than a three (or five!) course meal. Many appetizers and hors d'oeuvres are surprisingly easy to make and quickly add a level of luxury to the evening.
For a light and fresh starter, whip together a wintery cranberry pecan salad. Choose a base like lettuce, spinach, arugula, or kale, and toss in a few fresh fruits and nuts to give it a beautiful color and texture. Top it all off with a light vinegar dressing that won't fill you up too quickly.
If you're more interested in finger food for your apps, build some Caprese skewers, a recipe that takes only minutes. Simply place cherry tomatoes, a ball of mozzarella, and a spring of basil on small skewers, then drizzle with balsamic vinegar.
The main course
Starting the main course can be stressful. Everyone's seen an episode of a sitcom where dinner is ruined because the turkey burned up in the oven. If you're an amateur cook, the best method is to keep it simple — one protein and a few sides.
The easiest proteins to cook are chicken and fish, but if you're a vegan or vegetarian, try a seared block of tofu or test out meatless burger alternatives. Next, pick a flavor profile. Often, grocery stores have seasoning packets with these combinations pre-mixed for you, whether it's lemon pepper, chipotle lime, hickory barbecue, or countless others. Be generous with the seasoning, throw it in the oven, and voila! You have a tender, flavorful main dish.
For the sides, think about what ingredients add the most color and texture to the plate. For an easy dish, throw carrots, purple potatoes, onions, brussels sprouts, or any of your favorite veggies onto a sheet pan. Drizzle with olive oil, season with salt, pepper, and Italian seasoning, then roast in the oven at 375 degrees F for 40 minutes.
There you have it — a full main course that takes less than an hour to prepare and doesn't require any fancy tools or appliances. Feel free to add your own favorite flavors or ingredients to really make this mean your own special and personal dish.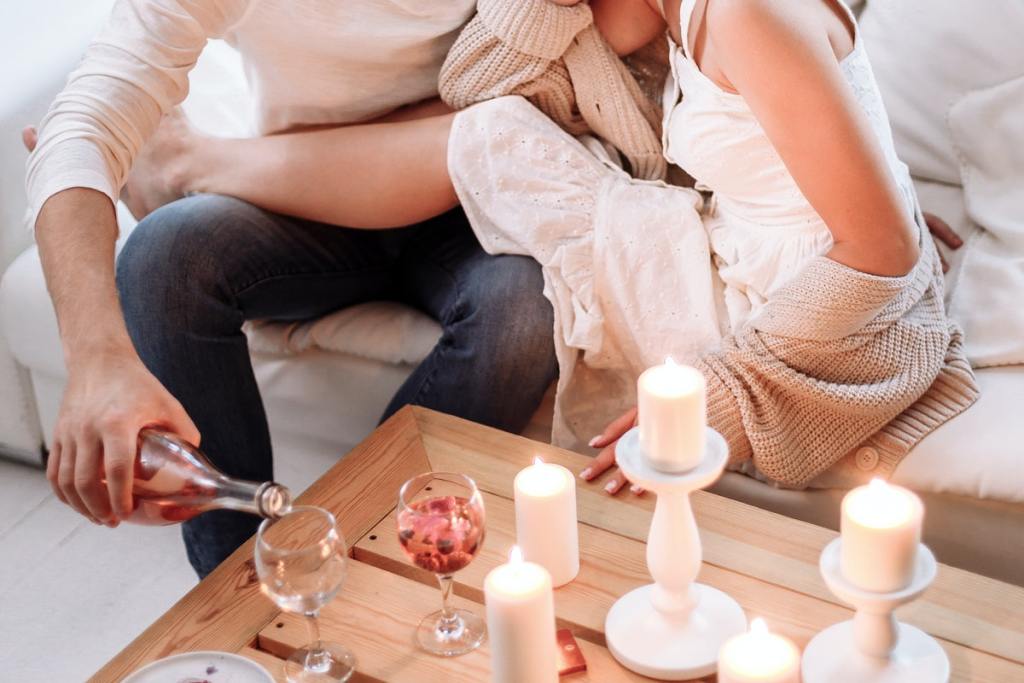 Dessert
Dessert is a fan favorite, but often, some of our favorites require more culinary expertise than we have. If you're looking to keep it simple, don't worry about perfecting the perfect lava cake or crème brûlée. Instead, try some simple recipes like chocolate-covered strawberries, sugar cookies, or cinnamon rolls. These only require a few ingredients and take less than an hour to prepare.
For an even easier dessert, don't underestimate the power of a box of chocolates that are simple, traditional, and lovely.
Ambiance
If you just made a spectacular meal, make sure the environment matches. Set the table, pull out your best dishes, and light a candle or two. This extra effort goes a long way in making the evening truly special.
Cooking on Valentine's Day can feel like a lot of pressure, and you may feel the need to pull out all the stops to make a restaurant-quality meal. Take a deep breath and remember that the day is about celebrating love for each other, just as you are. Keep it simple and personal to create a delicious dinner that neither of you will forget.
If you're looking for romantic gift ideas, check out our list of the best Valentine's Day gift ideas that are eco-friendly too.
BlissMark provides information regarding health, wellness, and beauty. The information within this article is not intended to be medical advice. Before starting any diet or exercise routine, consult your physician. If you don't have a primary care physician, the United States Health & Human Services department has a free online tool that can help you locate a clinic in your area. We are not medical professionals, have not verified or vetted any programs, and in no way intend our content to be anything more than informative and inspiring.
Editors' Recommendations