There's nothing worse than waking up the day after sunbathing with that all too familiar pain: You got yourself a nice sunburn. As if this wasn't enough, it's an entirely new level of pain when that burn extends to your scalp. Ouch.
Next time you lather yourself in sunscreen in sensitive places like your ears and the tops of your feet, don't forget to give your hair and scalp the same attention. Your scalp fries quickly and your hair can become dry and damaged from the UV rays and heat as well. While throwing a hat on can be a quick fix, there's a better way to keep yourself sunburn-free. Let's look at the best sun protection products for your hair.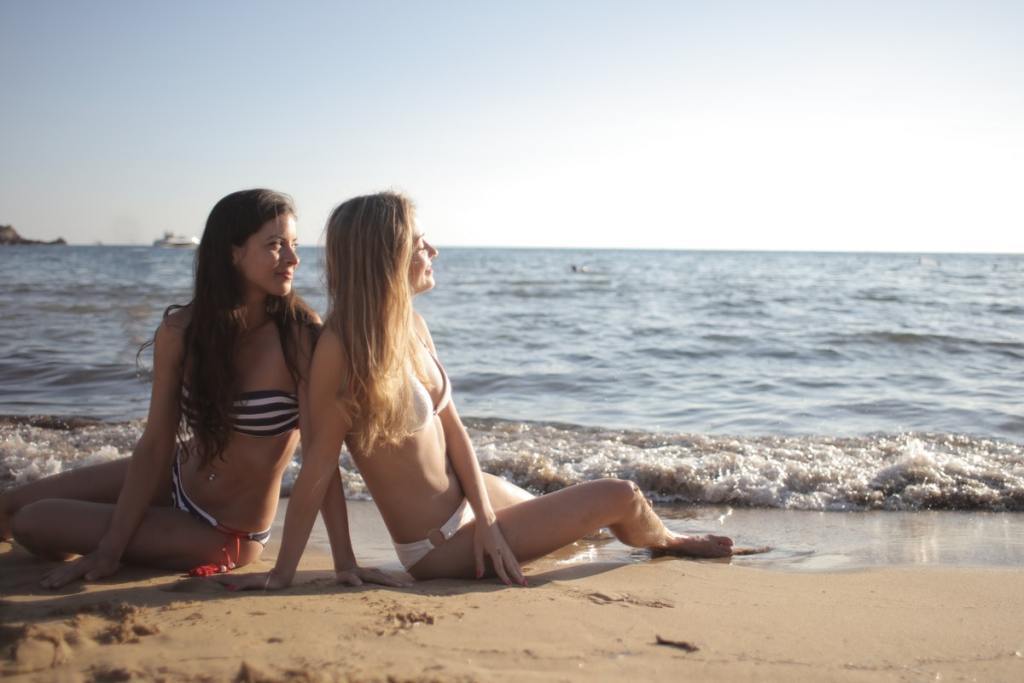 Budget-friendly
No white streaks
Reef-friendly
You've probably been using Banana Boat for all-over body sun protection, and for under $10, you can add your hair and scalp to the lineup. This product also goes on clear, so you don't have to worry about white streaks all over.
Mother Nature will also thank you as this product is reef-friendly, and your skin will thank you since it's also recommended by the Skin Cancer Foundation. Even better, it'll protect you from UVA and UVB rays for up to 80 minutes before you need to reapply. This fan-favorite sunscreen is definitely one of the most affordable options, so grab a couple to make sure you're stocked up all year long.
Great for thin hair
Vegan-friendly
Free of phthalates and parabens
The original go-to for sun protection, you know you can trust Sun Bum to keep your locks and scalp burn-free as well. This spray is especially awesome for people with thinner hair who don't have the protection of fuller locks. Sun Bum also delivers a natural product that's vegan-friendly and phthalate, paraben, and cruelty-free.
For under $15, this is some of the best sun protection you can get at this price point. Additionally, with SPF 30 protection, you'll be able to style your hair the next day without cringing.
Pleasing salty ocean sage scent
Vegan- and reef-friendly
Safe for color-treated hair
COOLA's plant-based formula will leave your hair healthier than it was before you even stepped out in the sun. Once you spray this on your scalp and your hair all the way down to the tips, the natural oils and extracts will nourish and moisturize your hair while providing UV protection.
Over 70 percent of the ingredients are organic, so you can feel good about spending a little over $25 on it. The salty ocean sage scent will leave your hair smelling amazing without feeling greasy or heavy. This is also one of the best products for eco-conscious consumers, as it's also vegan and reef-friendly.
Prevent that itchy and painful peeling on your scalp when you step outside with a quick spritz from any of these five-star products. Whether you're spending an entire day at the beach or going to sit in the stands for a few hours at a baseball game, making sure you have sun protection for your scalp is key. Keep your hair and skin safe from the summer sun with these highly reviewed protection sprays.
BlissMark provides information regarding health, wellness, and beauty. The information within this article is not intended to be medical advice. Before starting any diet or exercise routine, consult your physician. If you don't have a primary care physician, the United States Health & Human Services department has a free online tool that can help you locate a clinic in your area. We are not medical professionals, have not verified or vetted any programs, and in no way intend our content to be anything more than informative and inspiring.
Editors' Recommendations