The days are shorter, the weather is cooler, and pumpkin spice products are everywhere – all sure signs that autumn has set in. But saying goodbye to summer doesn't mean you have to give up that warm, sun-kissed glow we all love. If jetting off to a Caribbean island isn't in your near future, there are easy, at-home tricks for keeping that bright, beachy look awhile longer — or even all winter long.
Here are three ways to keep the summery skin vibes going:
Exfoliate
Nothing makes your face look duller than a buildup of dead skin cells on its surface. Exfoliating is the best way to remove that outermost layer of cells and reveal the new cells underneath. Exfoliation can be done two ways: mechanically, using a scrub or a tool, such as a loofah sponge; or chemically, using products with ingredients like lactic acid or glycolic acid that dissolve dead skin cells.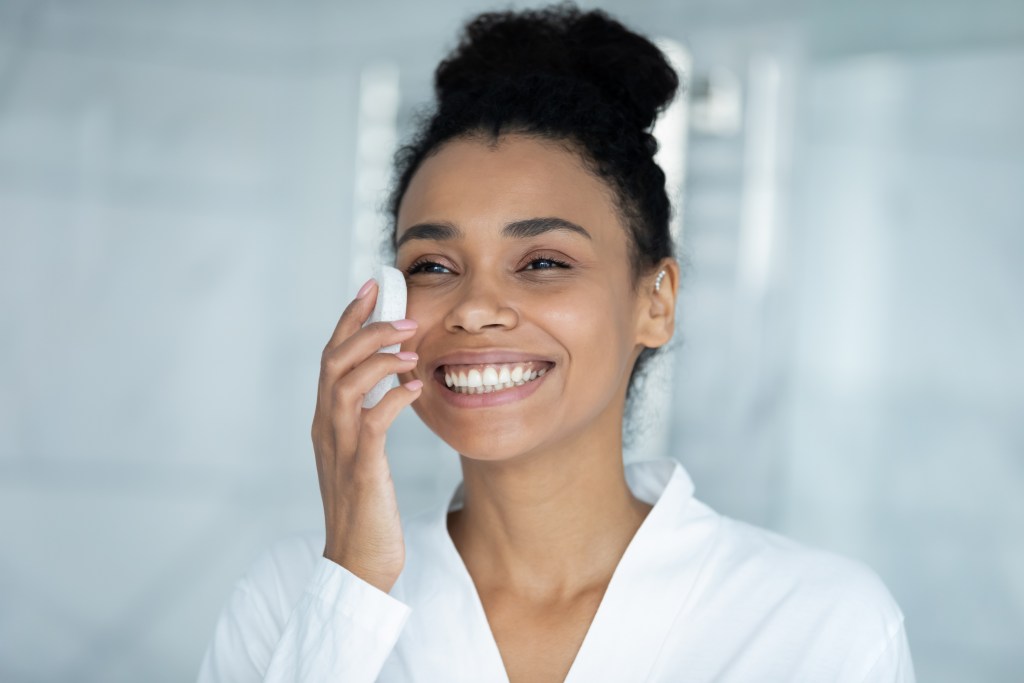 If you prefer a scrub, Lush Ocean Salt Face and Body Scrub not only smells like summer, it's natural and gentle with a combo of coarse sea salt, fresh grapefruit infusion and organic lime extracted in vodka. For chemical exfoliation, try the new L'Oréal Paris Revitalift Derm Intensives 5% Glycolic Acid Toner, a daily peeling toner that is easy and quick to use, and suitable for all skin tones and types.
While exfoliation can work wonders, you do need to be careful because over-exfoliating can actually damage skin and cause redness or irritation. If you're using skincare products with retinol or for acne, you also might want to skip exfoliation, as these products can make skin sensitive and easily damaged. If you experience any sensitivity, tone back your exfoliation routine.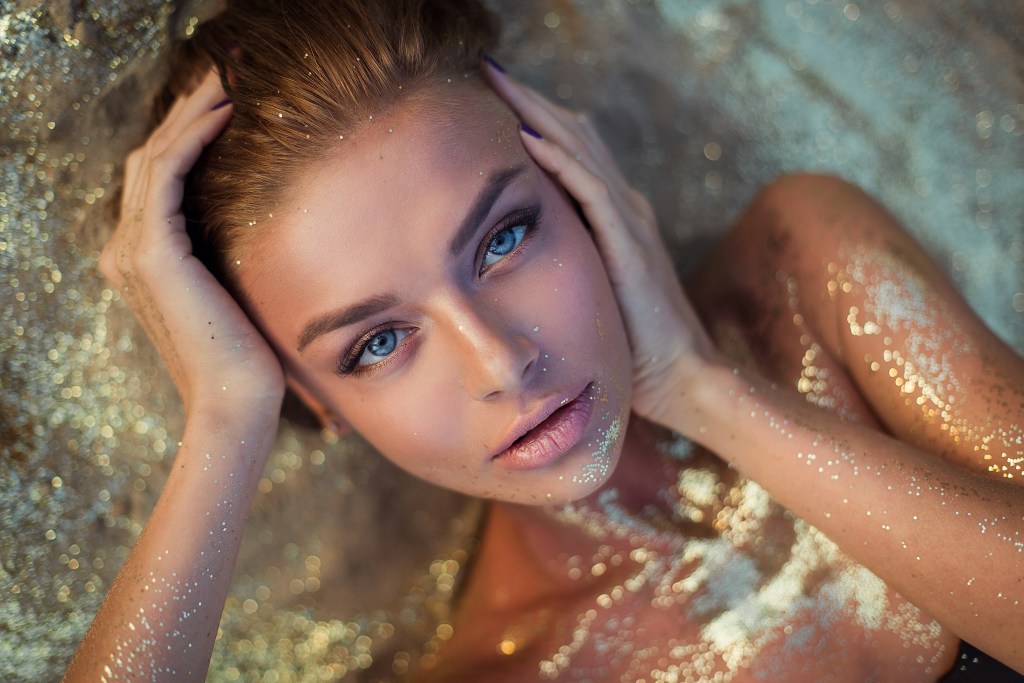 Brighten and lighten
When it comes to having brighter skin, it's all about two things: speeding up cell turnover, and evening out skin tone.
The gold standard for promoting cell turnover is retinol, a derivative of vitamin A. Unlike stronger prescription retinoids, retinol is available in over-the-counter products, and works its magic in a number of ways. Retinol encourages the turnover of dead skin cells and the production of new cells, helps get rid of brown spots and stops new ones from forming, promotes collagen growth, and fights acne.
Retinol can cause irritation, so start off slowly, using just once per week, to see how your skin reacts — and make sure to use sunscreen because your skin will be more sensitive to UV rays. Ease in by trying a drop or two of vegan, organic Truly Purple Rain Facial Oil, a glow serum that derives its retinol from vitamin A in rosehip.
To even skin tone and prevent future discoloration, vitamin C and niacinamide are two ingredients getting a lot of buzz of late. You can find both in a bevy of skincare products from cleansers and peels to serums and moisturizers. Vitamin C reduces pigmentation by interacting with an enzyme that works to make melanin in the skin. Niacinamide, a vitamin B3 derivative, also works by inhibiting pigment-producing enzymes, and can also reduce pore size and inflammation. Just be cautious about using niacinamide and vitamin C products at the same time – the combination turns into niacin which can cause irritation and flushing.
For a true multi-tasking brightener, we like Garnier Green Labs Pinea-C Brightening Serum Cream with Vitamin-C + Pineapple which combines serum, moisturizer and SPF 30 in one product. Or, get your brightening fix while you sleep with Kate Sommerville Kateceuticals Resurfacing Overnight Peel that combines exfoliating glycolic acid with both retinol and niacinamide.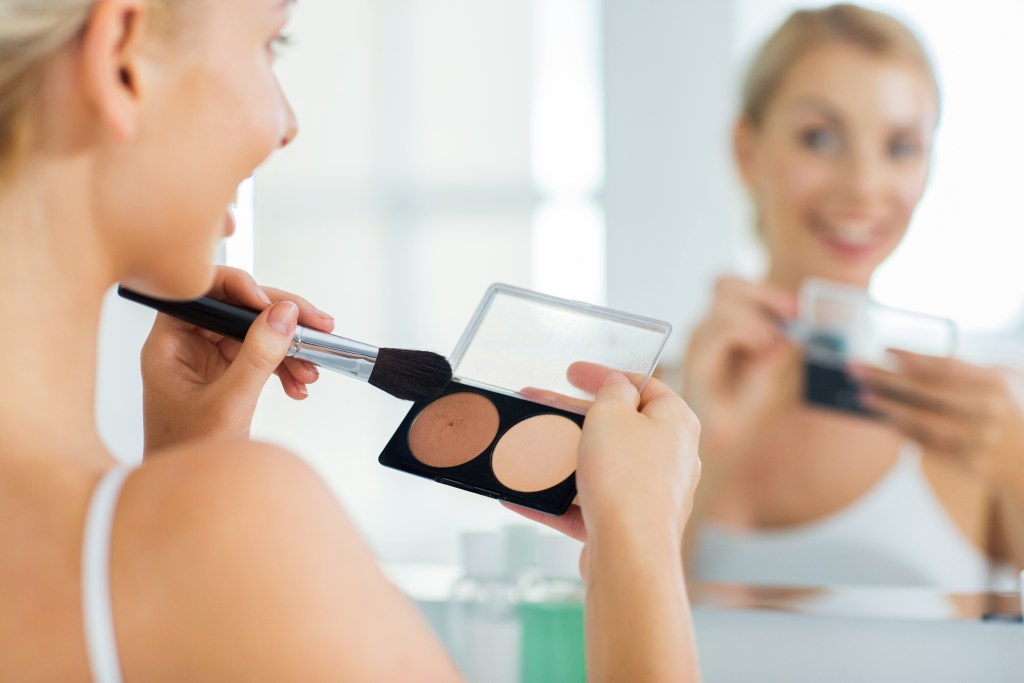 Fake the bake
Has your tan given way to a whiter shade of pale? Thankfully, it's not difficult to keep a tan look even when the sun's gone into hibernation. It's all about adding a hint of color, either alone or under makeup.
Self-tanners are the perfect way to look like you've spent some time in the sun, without the dangers of UV light, or the need to spend time putting on makeup. Look for a product specifically formulated for the face so you don't clog your pores. We love L'Oréal Paris Sublime Bronze Self-Tanning Facial Drops, which are easy to use (just add a few drops to your moisturizer or serum), have hydrating hyaluronic acid, and allow you to customize your tan by the number of drops you add.
Bronzers are also a great way to get a natural glow, and they're also easy to customize — you can use more or less depending on your skin tone or the look you're going for. Try blending a few drops of FLOWER Beauty Heatwave Bronzing Essence (from Drew Barrymore's cosmetic line) into your foundation or moisturizer or wear it alone — the golden pigments give a natural look either way.
Brushing on a highlighter is another surefire way to look like you just spent a week at a beach resort. It's as simple as brushing a touch (or more depending on the look you want) on the cheekbones, temples and bridge of the nose. Doucce Freematic Highlighter Pro Palette includes three shades in a shimmer glow finish that you can use alone or mix. Brush on dry for a wet-looking shimmer, or brush on wet for a longer-lasting metallic glow. If you're concerned about cutting down waste, the palette comes in a magnetic Freematic System case that you can keep and refill with more highlighters, blush or eyeshadow.
Remember, no matter how cold it gets outside, you can still keep that healthy-looking summer glow with a few simple steps that are easy to do at home — and will cost you a lot less than jetting off to Hawaii.
BlissMark provides information regarding health, wellness, and beauty. The information within this article is not intended to be medical advice. Before starting any diet or exercise routine, consult your physician. If you don't have a primary care physician, the United States Health & Human Services department has a free online tool that can help you locate a clinic in your area. We are not medical professionals, have not verified or vetted any programs, and in no way intend our content to be anything more than informative and inspiring.
Editors' Recommendations