It seems like just yesterday that we were reuniting with loved ones during Memorial Day Weekend and the 4th of July. Even though summer days are longer, they somehow go by faster. Though summer technically doesn't end until a couple of weeks after Labor Day Weekend, the holiday often marks the unofficial end of the season.
Soon, children will go back to school, and summer Fridays will end at work. Many people won't get another day off until Thanksgiving. That makes it all the more important to spend the three-day weekend in a way that helps you feel relaxed and happy. The best Labor Day activities will look different for everyone, depending on your mood and desire to get up and get going (no shame in wanting to chill). Here are a few ideas for what to do on Labor Day.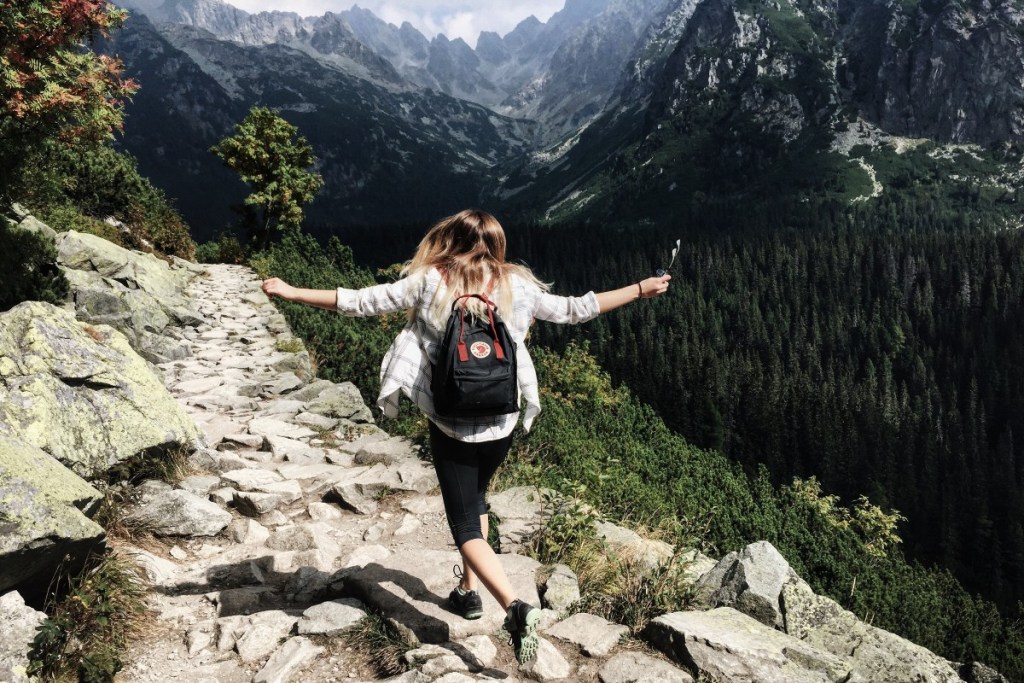 Labor Day Weekend activities that involve leaving your house
This time last year, getting together with friends and family involved a long risk assessment because of COVID-19. While it's perfectly normal to still have some anxiety, lower infection rates and higher vaccination rates have made getting together or venturing out safer this year. Here are a few ways to embrace that.
Take a hike
If life has been a bit overwhelming lately, getting out and enjoying nature may be the perfect antidote. Just being outside can have a positive impact on your mind and body. Studies show that exposure to green space can lower stress and anxiety. A simple, 10-minute walk outside may be as beneficial to your mental health as meditation, though if the weather is nice, you may want to wander a bit longer. Consider bringing a furry friend or asking a two-legged pal to join you.
Play golf
If you're craving a different kind of green space, opt for golfing. Though golf can be competitive, keep the vibes laid-back, even if you're playing with a wannabe Phil Mickelson. The key is to have fun and savor warmer days and one another's company. If 18 holes aren't your thing, mini-golf can be a fun social activity for groups of friends or a day date.
Go swimming
Whether you live in a coastal state and have easy access to the beach or have a friend with a pool, swimming cools you off both physically and mentally. You may even get in a low-impact, strength-building workout. If you don't have a pool or know anyone who does, consider seeing if your locality has a public one with day passes. It could be an excellent way to get to know others in your area.

Things to do alone and at home on Labor Day Weekend
Labor Day weekend is also a great time to get some "me" time and reset from the activities of summer. Here's a couple of things to try if you want to unwind solo.
Unplug
If Labor Day Weekend means three days off for you, consider removing your work email app from your phone. Establishing boundaries for yourself and colleagues will allow you to return to the office feeling truly refreshed on Tuesday. If you are concerned about missing an emergency, leave a way for your boss to contact you. Just be sure to define "emergency." If it can wait until Tuesday, it can wait.
Cook a meal
Experts say cooking helps us control ingredients and eat more mindfully. It can also have therapeutic benefits. If you're not feeling restaurants right now, consider Labor Day Weekend the perfect time to master a fabulous Sunday brunch at home by making the perfect omelet or smoothie.
For many, Labor Day means a three-day weekend. It allows us to relax and unwind, have an adventure, or both. Try to make sure that you arrange your Labor Day Weekend activities around your needs. If you want a day or two to chill alone, own your time. Unplug and remove your work email from your phone. We've gone through overwhelming and challenging times, and you deserve a moment to yourself. However, if you want to take advantage of the summer weather before hibernation season sets in, consider hosting an outdoor barbecue with your nearest and dearest or heading to a local park. Spending time in nature, alone or with others, can be positively therapeutic. Mastering a new recipe or golfing can also be relaxing and rewarding.
BlissMark provides information regarding health, wellness, and beauty. The information within this article is not intended to be medical advice. Before starting any diet or exercise routine, consult your physician. If you don't have a primary care physician, the United States Health & Human Services department has a free online tool that can help you locate a clinic in your area. We are not medical professionals, have not verified or vetted any programs, and in no way intend our content to be anything more than informative and inspiring.
Editors' Recommendations