Labor Day marks the unofficial end of summer, and most people use the opportunity to throw one final party of the season. The three-day weekend could be your last opportunity to fire up the grill and enjoy frozen drinks before the cool fall weather arrives. If you're looking for some new recipes that will really impress your friends and family, look no further! Here are some of our favorite barbecue recipes to try for your Labor Day BBQ, from sides and apps to desserts and beverages.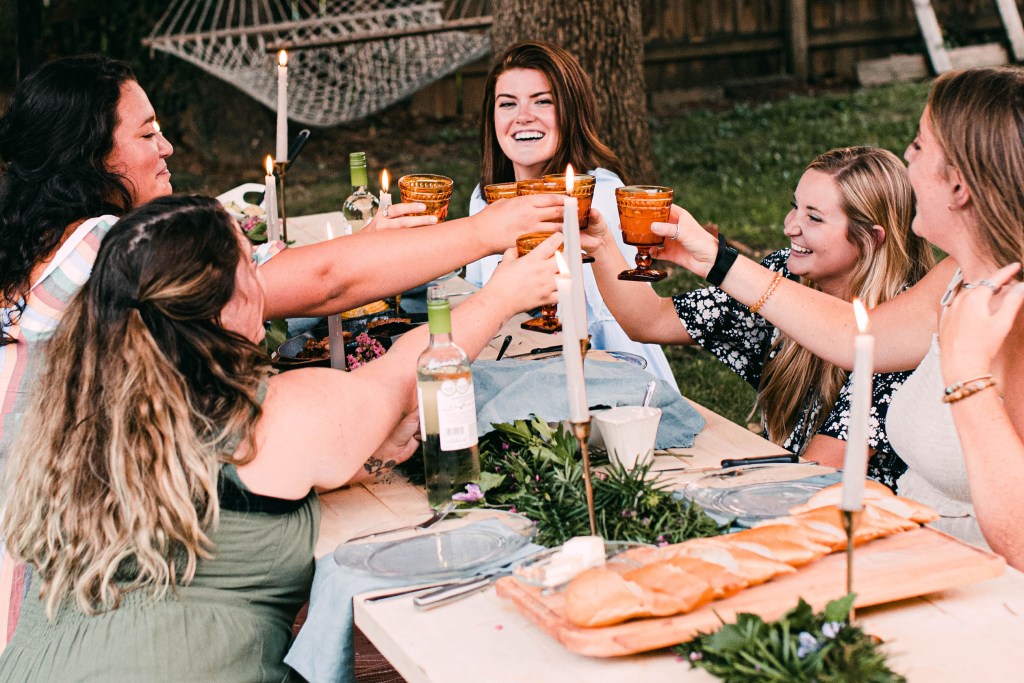 Grilled Brussels Sprouts
These brussels sprouts kebabs from Taste of Home are the perfect appetizer for your holiday get-together.
Ingredients
• 16 fresh brussels sprouts, trimmed
• 1 medium red bell pepper
• 1 medium onion
• 1 tbsp olive oil
• 1/2 tsp garlic powder
• 1/2 tsp salt
• 1/4 tsp ground black pepper
Instructions
Begin by steaming the brussels sprouts. In a saucepan, put a steamer basket over about an inch of water and bring it to a boil. Place the sprouts in the basket and reduce the heat to simmer. Cover the pan and steam for about four to six minutes, or until the brussels sprouts are crisp-tender. Let them cool slightly before slicing them in half.
While the brussels sprouts are cooking, chop the pepper and onion into one and a half-inch pieces. On four metal or soaked wood skewers, thread the sprouts, onion, and pepper. Brush them with olive oil, then season with salt, black pepper, and garlic powder. You can grill the kebabs covered over medium heat or broil them in the oven about four inches from the heat. Cook them for about 10 to 12 minutes or until the veggies are tender, rotating them occasionally.
Zucchini and Fresh Corn Salad
Looking for a simple and summery side salad? Check out this recipe from Foodie Crush.
Ingredients
• 1 small or medium zucchini
• 1 small or medium yellow squash
• 1 ear of corn, shucked, cleaned, and kernels cut off
• 1 oz goat cheese
• Red pepper flakes
• Kosher salt
• Ground black pepper
• Freshly torn basil leaves
• Lemon-basil vinaigrette (view the recipe on Foodie Crush)
Instructions
Using a wide veggie peeler, peel the zucchini and yellow squash lengthwise to create long ribbons. You can discard the middle section of the vegetables because it's too thin and watery to use. Add the ribbons to a serving bowl or plate. Place the corn kernels on top. Then, top about 2 tbsp of the lemon-basil vinaigrette and toss the salad so it's evenly coated. Season with salt, pepper, and red pepper flakes to taste. Add the goat cheese and garnish the salad with fresh basil.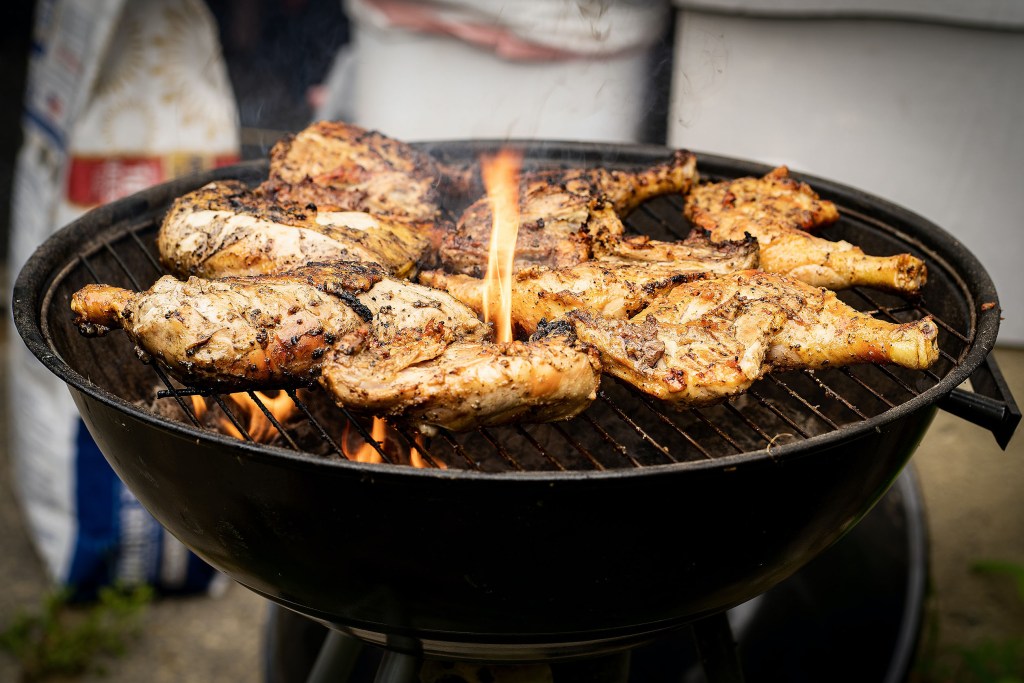 Mango BBQ Chicken
If you're sick of regular barbeque chicken, try this fruity version from Food and Wine for your celebration.
Ingredients
• 8 chicken thighs
• 2 tbsp unsalted butter
• 1 medium onion, chopped
• 1 cup diced mango
• 1/4 cup ketchup
• 2 tbsp apple cider vinegar
• 2 tbsp Worcestershire sauce
• 1/2 tsp ground coriander
• 1/2 tsp dried mustard
• 1/4 tsp cayenne pepper
• 1/4 tsp ground cumin
• Kosher salt
• Ground black pepper
Instructions
To start, make the BBQ sauce. Heat the butter over medium-high heat in a large, heavy skillet. Stir in the onion and garlic with one tsp salt and 1/2 tsp black pepper. Stir occasionally and cook for about eight minutes or until the onion is golden. In a blender, combine the mango, ketchup, Worcestershire sauce, vinegar, coriander, mustard, cayenne, and cumin with the onion mixture. Puree, then season with salt and pepper to taste. Set aside half a cup of barbeque sauce. Toss the remaining sauce with the chicken and let it marinate at room temperature for half an hour. Preheat your grill. Cook the chicken over indirect heat and baste intermittently with the leftover sauce until it's cooked through — about 35 to 45 minutes.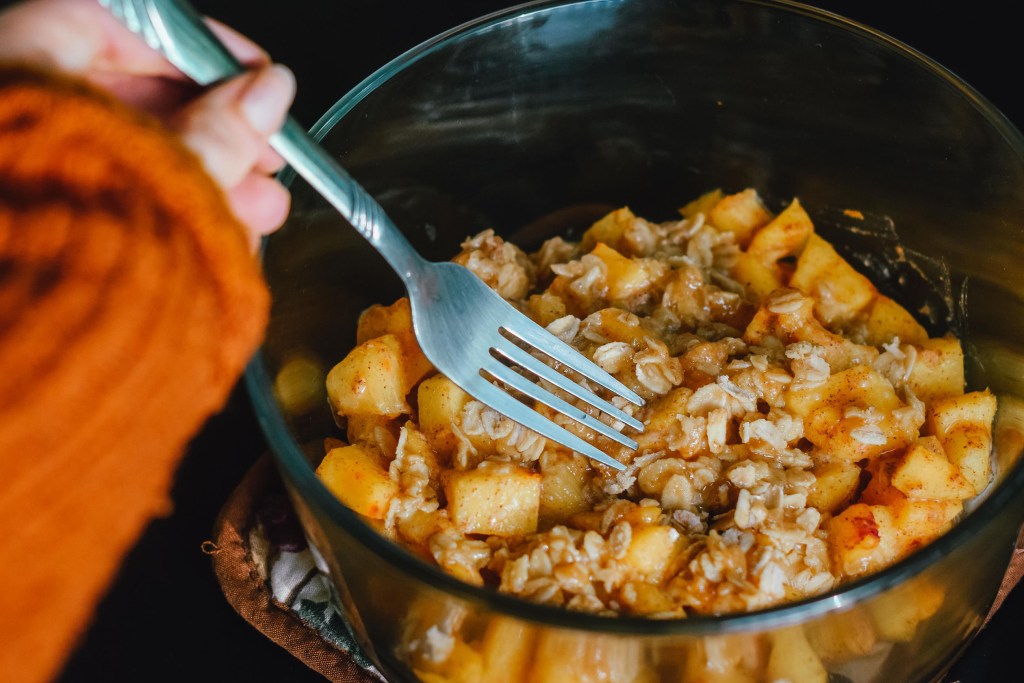 Fresh Southern Peach Cobbler
Every barbeque needs a great dessert, and this peach cobbler from Allrecipes is one of the best (it has an almost-perfect five stars with nearly 4,000 ratings)!
Ingredients
• 8 peaches, peeled, pitted, and thinly sliced in wedges
• 1/2 cup white sugar
• 1/2 cup brown sugar
• 1/4 tsp ground cinnamon
• 1/8 tsp ground nutmeg
• 2 tsp cornstarch
• 1 tsp lemon juice
• 1 cup all-purpose flour
• 1 tsp baking powder
• 1/2 tsp salt
• 6 tbsp unsalted butter, chilled and cubed
• 1/4 cup boiling water
• Mixture of 3 tbsp white sugar and 1 tsp ground cinnamon
Instructions
Preheat the oven to 425 degrees Fahrenheit. In a large bowl, add the peaches, cinnamon, nutmeg, lemon juice, cornstarch, 1/4 cup white sugar, and 1/4 cup brown sugar. Toss to coat the peaches evenly, then transfer it to a 2-quart baking dish. Cook in the oven for about ten minutes.
In a separate bowl, combine the flour, baking powder, salt, 1/4 cup white sugar, and 1/4 cup brown sugar. Blend in the butter with your hands or a pastry blender until the mixture becomes coarse. Stir in the boiling water until it is just combined. Take the peaches out of the oven and spoon the topping over them. Then, sprinkle the whole dish with the cinnamon/sugar mixture. Bake for about half an hour or until the topping is golden brown.
Tropical Wine Slushies
This frozen drink from Grandbaby Cakes has a little bit of something for everyone!
Ingredients
• 1/2 cup frozen mango chunks
• 1/2 cup frozen pineapple chunks
• 1 17 oz. container Barefoot Wine-To-Go Moscato, frozen overnight
• 2 tbsp honey or agave nectar
• 2 tsp lime juice
• 1 cup frozen strawberries
• Fresh pineapple or strawberries to garnish
Instructions
Remove the Moscato from the freezer and cut the container in half. In a blender, combine the mango, pineapple, half of the Moscato, 1 tbsp of honey, and tsp of lime juice. Blend on high until it reaches and smooth and creamy consistency. Pour the pineapple/mango mixture into a separate container and put it aside. Clean the blender, then add the strawberries and remaining honey, lime juice, and Moscato. Blend the mixture on high until it's completely smooth. In each glass, fill the bottom half with the pineapple/mango slushie and the top with the strawberry slushie. Serve the drinks right away.
These recipes are some of our absolute favorite healthy barbecue ideas. From a grilled brussels sprouts starter to a sweet peach cobbler dessert and everything in between, your whole meal is planned from start to finish. You can use all of these recipes for your holiday spread or pick and choose your favorites. But no matter what, your Labor Day barbeque is sure to be a crowd-pleaser with these delicious recipes.
Editors' Recommendations