Tortillas are a pantry staple: They're easy, versatile, and typically keep for a pretty long time before becoming inedible. You can use them for sandwiches, tacos, and even cut them into triangles to make pita chips. However, as is often the case with carbs, not all tortillas are created equal.
Some aren't that good for you — they're full of empty carbs and calories that don't fill you up, leaving you hungry not long after you've finished the meal. The good news is that there are also healthy tortillas out there, whether you're in the hard or soft-taco-loving crowd. If you're looking to fill your body with nutritious food, this guide will help you make the best tortilla choices at the grocery store.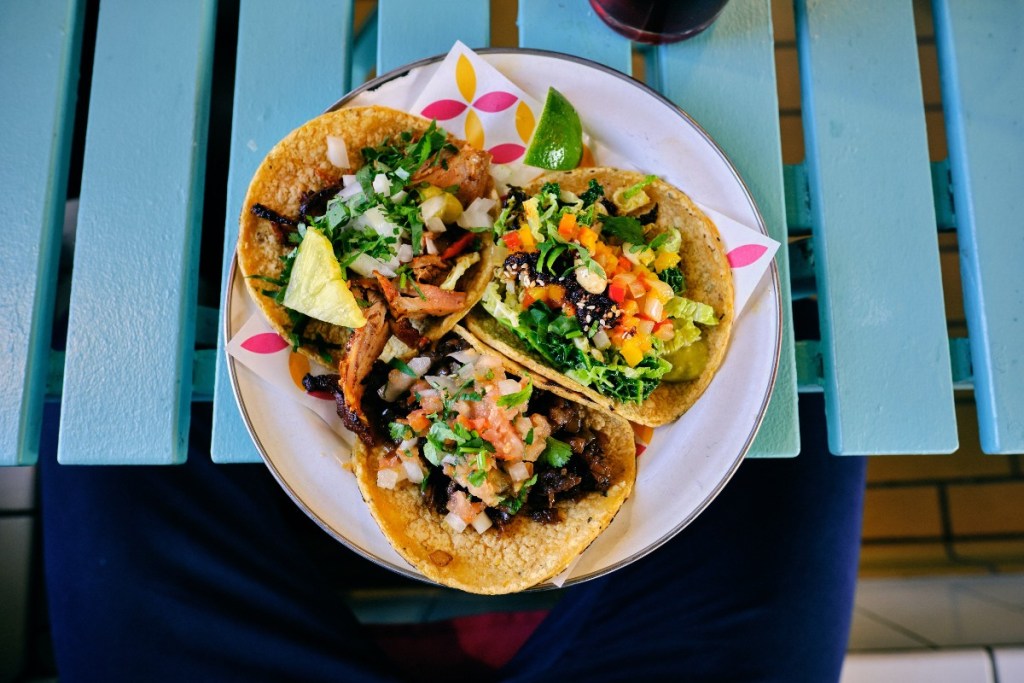 What makes a healthy tortilla
Tortillas are full of carbohydrates, and though carbs have gotten a bad rep over the years, they are essential. Carbs break down into the primary fuel source for your body: glucose. Glucose is particularly critical for your mind since your brain cannot store other types of fuel like fat or proteins.
There are two types of carbs, simple and complex. Simple carbs are found naturally in fruit but also in processed foods like white bread. Complex carbs, like those found in whole grains, break down slowly and are full of fiber that keeps your digestive system running and ensures you feel full and energetic for hours.
What makes an unhealthy tortilla
Natural, simple carbs like fruits are healthy, but refined carbs, like those found in white tortillas, remove fiber content. They don't keep you full for as long, so you're likely to overeat and consume more empty calories later.
Overeating is a risk factor for obesity, which in turn increases a person's likelihood of developing a host of medical conditions including certain cancers, diabetes, heart disease, and blood sugar spikes in diabetic patients. Refined carb intake is also likely correlated to changes in waist circumference, which is why many fad diets call for cutting down on all carb consumption.
How to find healthy tortillas
Unfortunately, picking out the right whole grain product in the grocery store can be tough. Some brands will put "whole grain" labels on the front, but the product still contains a good deal of refined grains. Others will use buzz words like "multigrain," which means multiple different grains were used, but they don't divulge whether they were processed and refined or not.
When looking for a healthier tortilla, opt for one that says "100% whole grain" or has whole grain as the first ingredient. You can also look for a tortilla alternative like those made with coconut, almond, and cassava flour. Tortillas made with almond flour in particular are better for blood sugar regulation and cardiovascular health.
Tortillas with veggie purees as one of the main ingredients, like spinach wraps, may also be healthier, but be sure to take a close look at the label and avoid options that include white flour and shortening. Tortillas made with healthier oils that contain monounsaturated fat, such as olive oil, can reduce your risk of high cholesterol and heart disease.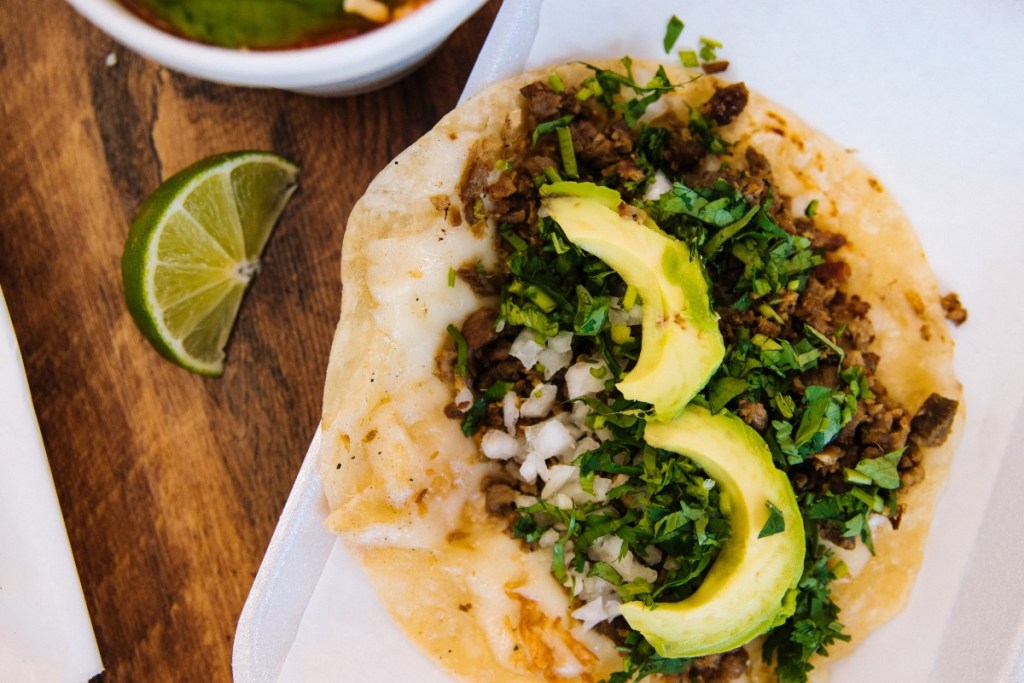 Healthy tortilla ideas and alternatives
If you're searching for healthy tortillas that support a low-carb or keto diet, look no further.
Use peppers instead. Cut a pepper in half or take the top off and stuff it with taco ingredients. You can roast it in the oven or leave it raw if you're looking for a crispier shell.
Use lettuce. Lettuce isn't just for salads. Grab large pieces of the popular vegetable and wrap meat, cheese, tomatoes, and peppers inside for a healthier twist on the taco.
Angelic Bakehouse's 7-Grain Wraps. Angelica's wraps boast "sprouted whole grains," including wheat berries, quinoa, and whole wheat flour. They also have four grams of fiber, five grams of protein, and only two grams of fat.
Siete Grain-Free Almond Flour Tortillas. Siete makes wraps with better-for-you almond flour that are also vegan and paleo-friendly.
Raw Spinach Wraps. Produce makes up the bulk of this stellar ingredient list. The star is, obviously, spinach, but these wraps also contain apple and onion. Quinoa, another nutritious whole grain, also makes the list.
Home-made low carb tortillas. If you are a do-it-yourselfer, a quick web search will deliver a list of easy-to-make recipes. Here's one for Keto Tortillas, by Big Man's World, that appealed to us.
If you love Taco Tuesday, you can rest easy. There are plenty of healthy hard and soft shells that allow you to indulge without consuming excess refined flour, sugar, and fat. At your next taco night, consider getting rid of the tortilla entirely in favor of produce like peppers and lettuce. Otherwise, for a classic, fan-favorite dish, there are plenty of store-bought options that are more nutritious but taste just as good as the real thing.
BlissMark provides information regarding health, wellness, and beauty. The information within this article is not intended to be medical advice. Before starting any diet or exercise routine, consult your physician. If you don't have a primary care physician, the United States Health & Human Services department has a free online tool that can help you locate a clinic in your area. We are not medical professionals, have not verified or vetted any programs, and in no way intend our content to be anything more than informative and inspiring.
Editors' Recommendations