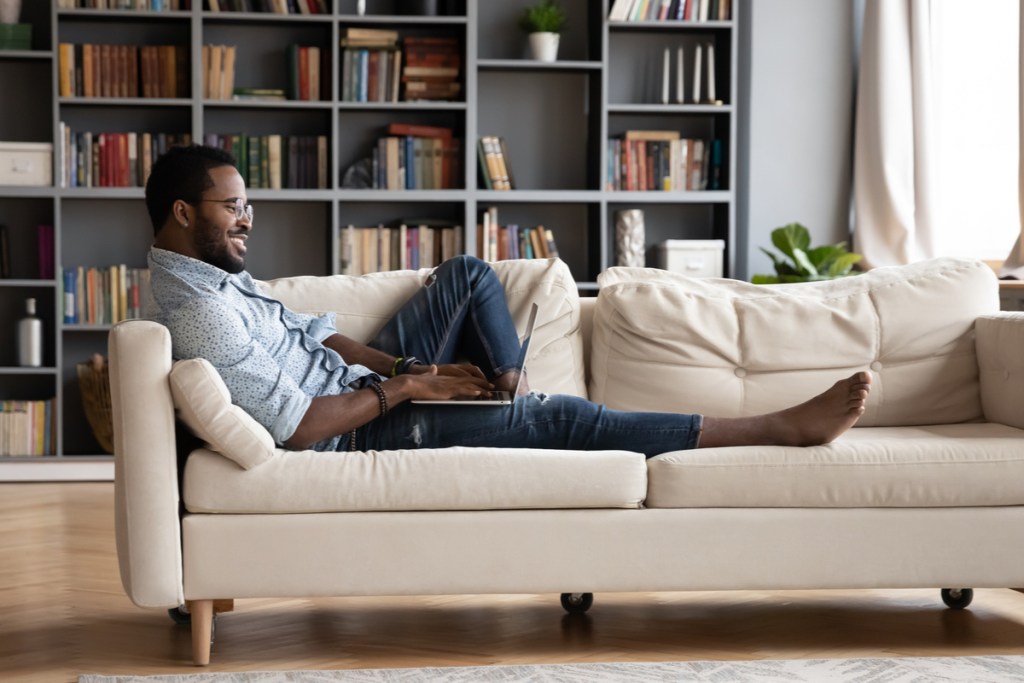 It can be hard to keep things fresh when dating through a computer screen. Poor WiFi, distracting backgrounds, and other tech troubles don't exactly favor the kinds of connections one hopes for when seeking romance, especially when it's a new or budding relationship.
But take heart (pun intended). There are ways to stay physically distant and emotionally intimate at the same time. Each of these virtual date ideas will keep you and your date fully engaged, whether you're still in the honeymoon phase or enjoying a long-term relationship. FaceTime and Zoom calls are great for catching up, but think outside the box next time you're planning a more memorable virtual date.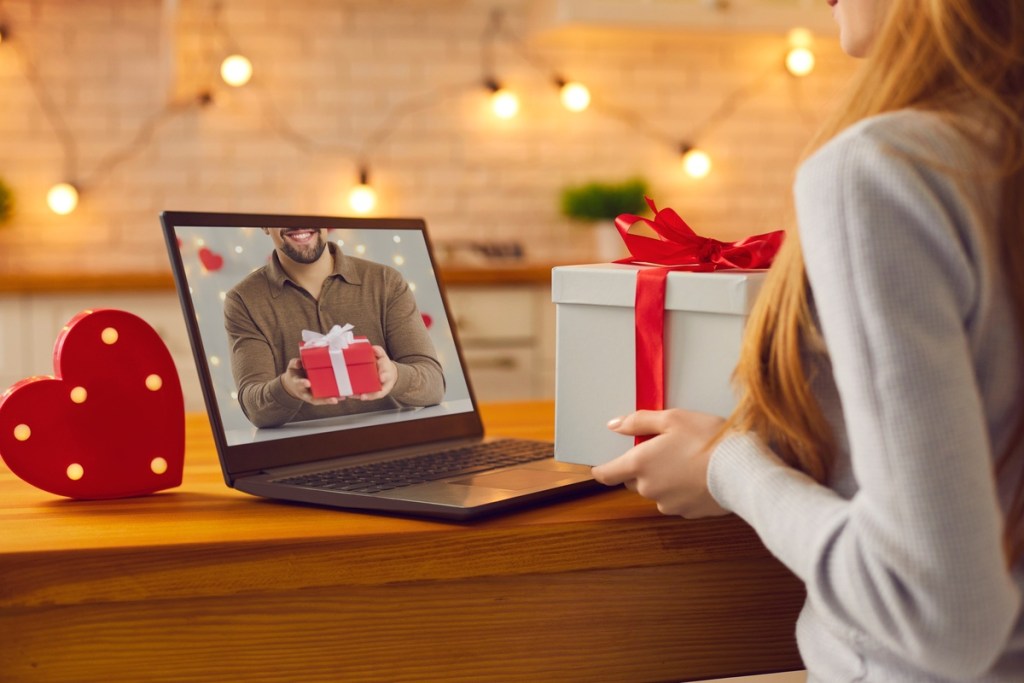 Date crates
Are you familiar with meal delivery services? You know, the ones that send you the recipe and ingredients so you can easily prepare meals at home? Date crates are the same idea, only with dating instead of dinner. Date Box Club and CrateJoy are just two of the providers in this space, hoping to add a little excitement to your relationship even if you aren't opening your box of goodies together.
There is a mind-boggling assortment of available themes, so any hobbyist is likely to find something they enjoy. Want to start your own plant nursery together? There's a crate for that. How about retro video games or board games? An escape room in a box? You're covered. CrateJoy, specifically, rotates themes every month, with each designed in partnership with relationship therapists and counselors. These professionally recommended activities are sure to inject your relationship with collaboration, communication, and, of course, fun.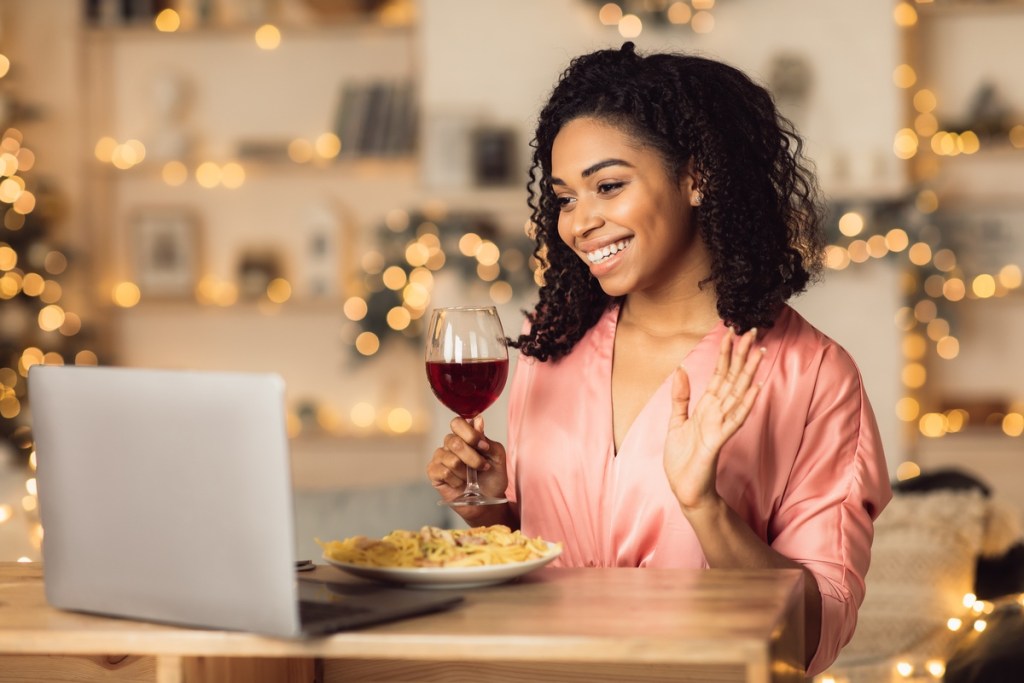 Dinner delivery roulette
This is a fun option with little or no planning required. Whether you're a bonafide foodie or an amateur home chef, there's a pretty good chance you'll enjoy the adventure of dinner delivery roulette.
The basic gist is that you and your partner order food and have it delivered to the other person's residence. It could be your favorite dish, restaurant, or type of cuisine, or your partner can choose something you haven't tried yet, but they believe you'll love. This is also a fun test to see how much you really know about each other. Were you listening when they said Indian food was their favorite, or that they just can't get enough of shrimp fettuccini? This can be a fun time to introduce each other to your own likes or send a little gift to show how well you know them and their palate.
The virtual fun begins when the food arrives and you chat with each other about the meals, whether it was a hit or a miss.
Get creative
With just a little planning and a few basic pieces of equipment, you and your date can relax with a glass of wine and enjoy an art session. Many art stores and online retailers offer all-inclusive kits for any number of arts and crafts projects. Just pick up your kits, turn on a Bob Ross video, and let your creative energy flow.
Painting isn't the only creative outlet you can partake in together. We also recommend picking up a kit to practice pottery, digital art, jewelry making, or sketching.
Starter kits are convenient, but don't let prepackaged boxes get in the way of your imagination. For those who are already artistically inclined, consider giving your partner a quick lesson or share your own tools and resources. If you're into more tactile activities and like building things, buy twin Lego sets and have a race to see who completes it first. If there's a passion you both share, you'll surely find chances to explore that world together.
Take the Enneagram Test
For the uninitiated, the Enneagram Personality Test is an online quiz that divides test-takers into nine different personality types.
The nine personality types are:
Perfectionist
Peacemaker
Challenger
Investigator
Enthusiast
Skeptic
Giver
Achiever
Individualist
Wouldn't it be fun (and more than a little enlightening) to see where you both land on this spectrum? For an extra challenge, try to take the quiz as each other and see if you know them nearly as well as they know themselves. Personality quizzes, in general, are a great conversation starter, so if the Enneagram isn't your speed, try the Myers-Briggs test or any of the hundreds of fun Buzzfeed quizzes.
In any dating scenario, it's important to keep things fresh and remain open to new experiences. We encourage you to use these few ideas as a jumping-off point so you can build upon them and craft the perfect date that will be sure to keep you and your date entertained for hours on end.
BlissMark provides information regarding health, wellness, and beauty. The information within this article is not intended to be medical advice. Before starting any diet or exercise routine, consult your physician. If you don't have a primary care physician, the United States Health & Human Services department has a free online tool that can help you locate a clinic in your area. We are not medical professionals, have not verified or vetted any programs, and in no way intend our content to be anything more than informative and inspiring.
Editors' Recommendations