Boots are the definitive shoe of autumn. They keep your feet warm as the temperature drops, and they look oh-so-cute in your apple-picking Instagram photoshoots. Some types of boots are always in style, like black leather ankle boots. But, if you want to refresh your wardrobe this season, why not shop some of the season's biggest boot trends? These are the eight must-have fall boots of 2021 that are worth the investment.
Knee-highs
Knee-high boots have been a wardrobe essential for a few seasons now. If you don't have a pair already, now is the time to look for one. You can choose the timeless, simple knee-highs in a neutral shade, like black or brown. Or you can embrace this season's trend and look for a pair with a chunky sole. Taller boot styles like these always look great with miniskirts, midis, or, for casual outings, leggings.
Chunky Chelsea boots
This fall, you can't go wrong with a chunky sole in almost any style of boot. And while we love the chunky knee-highs, chunky Chelsea boots are fantastic for virtually any occasion. These thick-soled boots have a grungy aesthetic. To create balance in your outfit, pair the Chelsea boots with lightweight, flowy designs. Wear a floral midi dress or loose-fitting, flared pants and a stylish sweater.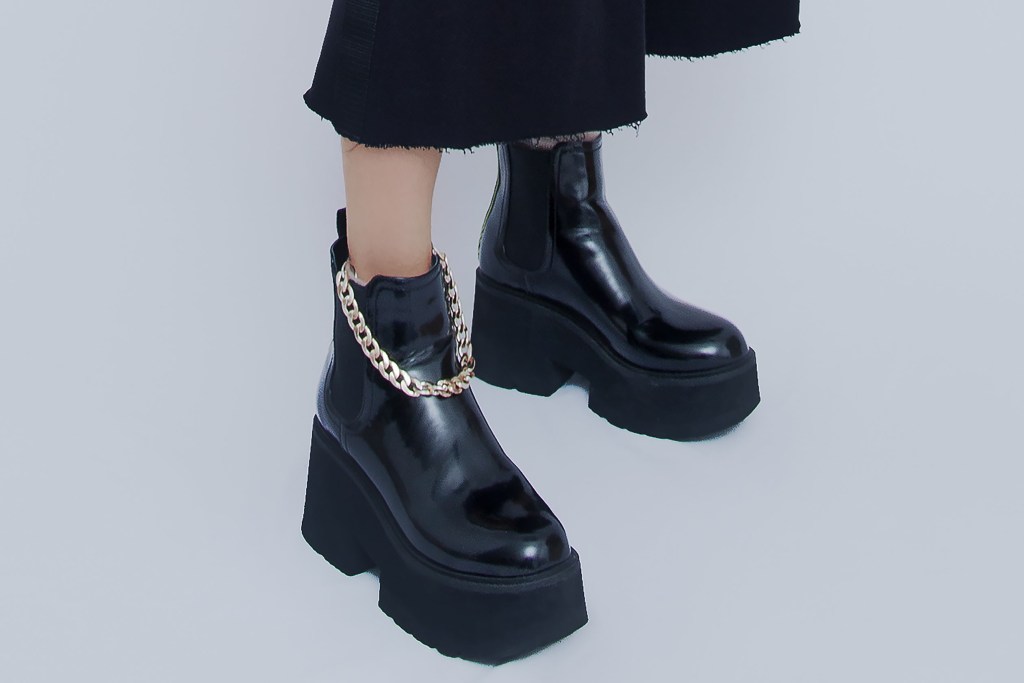 Platforms
70s-style platform boots are everywhere this season. These boots feature tall soles and heels that give the wearer an extra few inches of lift. Pair your platforms with a short dress or skirt to make your legs look even longer. Or embrace the retro style and wear your favorite wide-leg jeans or flared pants.
Bold colors
Even though the warm weather has come and gone, you don't have to give up the vibrancy of your summer style. Have fun with your accessories and try a pair of boots in a bright color. Choose from trendy, maximalist color palates like lime green, cherry red, or fuchsia. These colorful boots will make a bold statement, no matter what you wear them with.
Kitten heels
While platform boots are all the rage this season, another subtler boot trend is also making the rounds. The classic kitten heel boots are also gaining in popularity this autumn. Find a simple pair of kitten-heeled ankle boots that are perfect for work or play. You can also choose a slouchy knee-high style for an effortlessly chic look.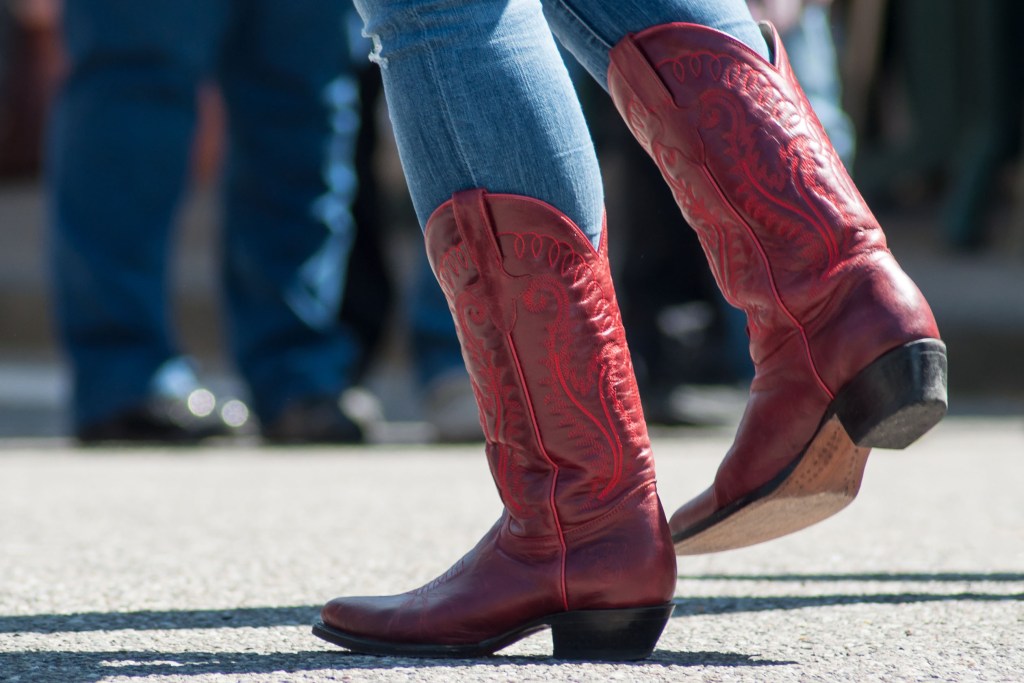 Western style
Cowboy boots are back in style again. The western design trend has been gaining in popularity all season on social media. So, if you've been nervous to try the style, this fall is your chance. No matter if you choose knee-highs or a short, ankle boot style, keep your outfit simple to let the boots be the star of the look. And don't add too many other Western accents; otherwise, you risk looking like you're in costume.
Second-skin boots
This flirty, thigh-high boot trend is one of the coolest styles of the year. This style looks great on all body types; you can find cute plus-size thigh highs at most online shoe stores. The stretchy, skin-tight boots are perfect for warmer fall days and fun nights out with friends. And with second-skin boots, you can get more mileage out of your favorite summery miniskirts and short dresses. So, don't pack up your summer wardrobe just yet!
Combat boots
Combat boots know no season or design aesthetic. These versatile boots can be worn any time of year with almost any outfit. Pair them with a feminine print, a preppy blazer, or a pair of jeans that fit you just right. This year, you can stick with the traditional black combat boots, try a bold color, or select a knee-high style. But no matter what, these boots won't let you down.
No fall wardrobe is complete without a good pair of boots (or three). While you probably already have a few timeless styles in your closet, there's nothing wrong with updating your collection every now and then. And these eight trendy boot styles will make the perfect addition to your fall wardrobe. For those who want something simple and versatile, choose a pair of knee-highs, combat boots, or kitten heels. Or, if you want to make a splash this season, wear cowboy boots, second-skin thigh highs, or something in a bright color. No matter your personal style, you can look fashionable and trendy when you're wearing any one of these new fall boots.
BlissMark provides information regarding health, wellness, and beauty. The information within this article is not intended to be medical advice. Before starting any diet or exercise routine, consult your physician. If you don't have a primary care physician, the United States Health & Human Services department has a free online tool that can help you locate a clinic in your area. We are not medical professionals, have not verified or vetted any programs, and in no way intend our content to be anything more than informative and inspiring.
Editors' Recommendations