Fast fashion has become a bit of a buzzword recently, specifically because of its impact on the environment. The trendy and cheaply-made clothes from retailers like H&M, Zara, and Shein may be nice for your bank account, but the price on the environment is extraordinary. According to a UN Alliance for Sustainable Fashion report, the fashion industry generates around 20% of the world's wastewater and is responsible for 8-10% of total global carbon emissions.
This daunting problem is something we all have a responsibility to address. While the solution may seem simple to some (just don't shop from those companies), doing so is not always an option, especially for lower-income individuals. For those on a budget, avoiding fast fashion brands is not reasonable or affordable. How can you reconcile your budget with your beliefs? Here are a few tips that may help you on your journey to becoming a more ethical shopper without breaking the bank.
Shop secondhand
One of the best alternatives to fast fashion is secondhand shopping. You can prevent clothes from ending up in a landfill and give them new life by buying used. And these days, there are so many ways you can buy secondhand. You can head to a local thrift store or consignment shop to spend the day looking for hidden gems. There are online retailers, like ThredUp, that have massive inventories of used clothes from everyday retailers and popular designers, all for a deep discount. Or you can choose the peer-to-peer approach and browse individual sellers' listings on apps like Depop, Poshmark, and even Instagram. There are plenty of places to shop, and hunting for spectacular pieces is so much more fun than buying the same things as everyone else from fast-fashion retailers.
Focus on buying less
The most sustainable clothing choice is the one that's already hanging in your closet. Instead of trying to shop from the "right" clothing stores, focus your energy on buying less overall. It's not always easy to change your shopping habits so drastically, but it helps to do some critical thinking about the pieces you own and the way you shop in general. If you have clothes that you don't often wear, ask yourself why you bought them and what you don't like about them. Did you buy most of your pieces when you really needed them? Or were you engaging in a little retail therapy when you were having a bad day? Identifying your shopping triggers can help you to address the underlying reasons for shopping, avoid the temporary fix of a new purchase, and focus on only buying new items that you will frequently use.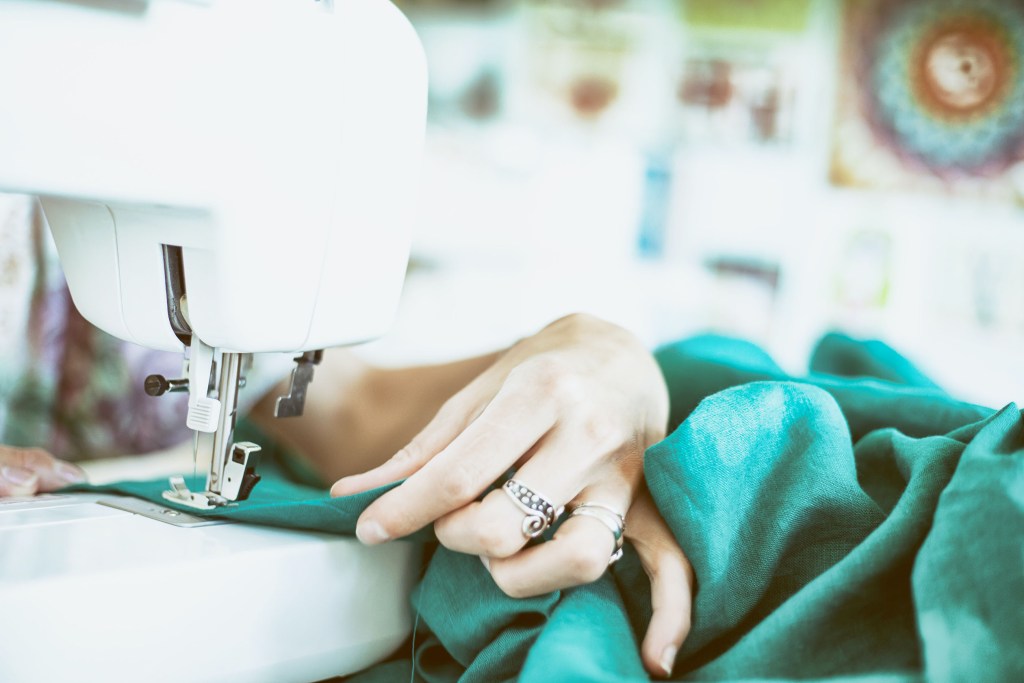 Learn how to make your current pieces last
Buying a shirt from a fast-fashion brand and wearing it for years is eco-friendlier than purchasing a sustainable shirt and throwing it out after a few washes. Prioritize longevity and learn how to take care of your clothes. There's no need to ditch your favorite work shirt just because it's missing a button; everyone should know how to mend their clothes and care for them, so they last for a long time to come. You don't have to be a master artisan to sew on a new button. A quick Google search for "sew a button" pulls up over a million videos and more than 35,000,000 search results. It's a simple skill to learn that can make a huge difference in the longevity of your clothing. You should also follow the proper care instructions, so you don't ruin your clothes and have to throw them out. If the tag says to wash on the delicate cycle, do it.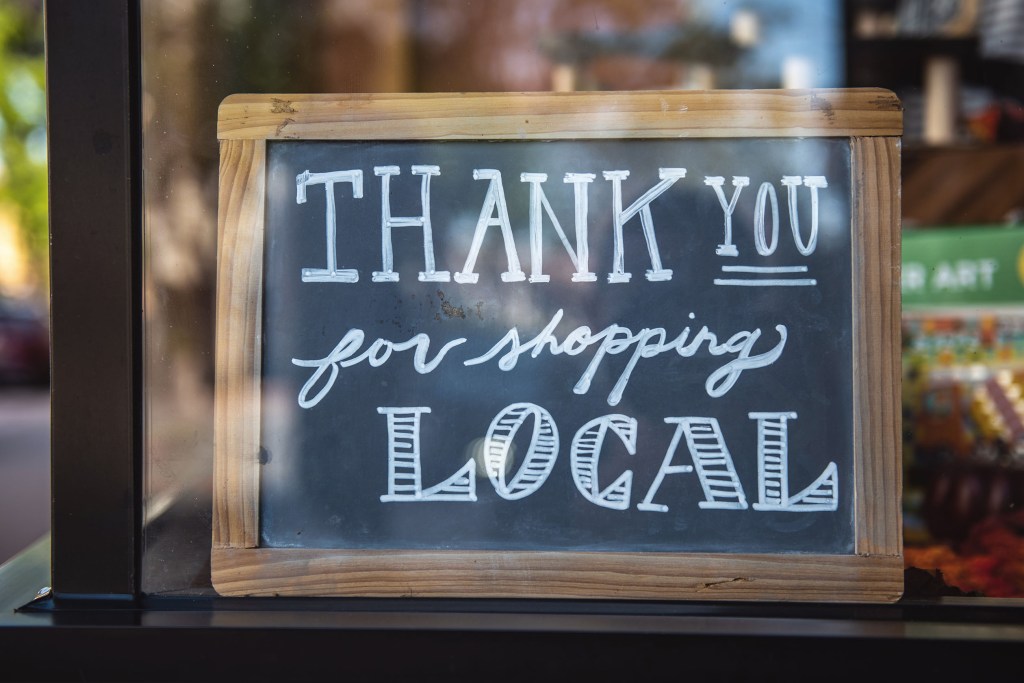 Shop local
If you absolutely must buy new clothes, try to shop locally, ethically, and in-person whenever possible. When you shop local, you are not only helping your community and stimulating the local economy, but you're also limiting the environmental impact of your purchase. Additionally, shopping in-person almost always has a lower carbon footprint than getting a package shipped to your home. When you're looking for a new brand to purchase from, try to shop from ones with ethical policies. Do some research into the production methods used by the company. Or look up non-fast fashion brands on Good on You, a directory of clothing brands that rates companies based on their impact on the environment, their workers, and animal welfare.
Cut out temptation
"Unsubscribe" and "unfollow" are your two new best friends. When you're constantly inundated with advertisements, promo codes, and well-dressed influencers, it's hard not to want to buy clothes. If you're trying to cut out fast fashion cold turkey, your inbox is the first place to start. Unsubscribe from every retailer's mailing list. Purge your social media feeds of all fashion retailers and influencers. Without the temptation every time you look at your phone, you may feel less prone to impulse buy whenever you see a good discount or cute outfit.
Avoiding fast fashion is not an easy task. It's convenient, fashionable, budget-friendly — and terrible for the environment. But even if you don't think you can afford anything else, there are ways that you can stop buying from fast fashion brands and lower your personal environmental impact. Your main focus should be on buying less overall and making the pieces you have last as long as possible. But if you must shop, try to buy from secondhand stores, local businesses, and brands that follow ethical business practices. With these tips, you can stop relying on fast fashion brands without overspending.
BlissMark provides information regarding health, wellness, and beauty. The information within this article is not intended to be medical advice. Before starting any diet or exercise routine, consult your physician. If you don't have a primary care physician, the United States Health & Human Services department has a free online tool that can help you locate a clinic in your area. We are not medical professionals, have not verified or vetted any programs, and in no way intend our content to be anything more than informative and inspiring.
Editors' Recommendations