The pandemic shifted how we connect and communicate with one another. This pivot meant Zoom yoga, pilates, and meditation classes for people who enjoy participating in group wellness.
Now you can use the newly-released iPhone 13 to connect with your fitness buddies using SharePlay. This new technology allows users to stream and share media with others. It's good news for people with a fitness family who want to share workout classes, meditation podcasts, or running playlists virtually. Here's everything you need to know about how to connect with people using iPhone 13 and SharePlay.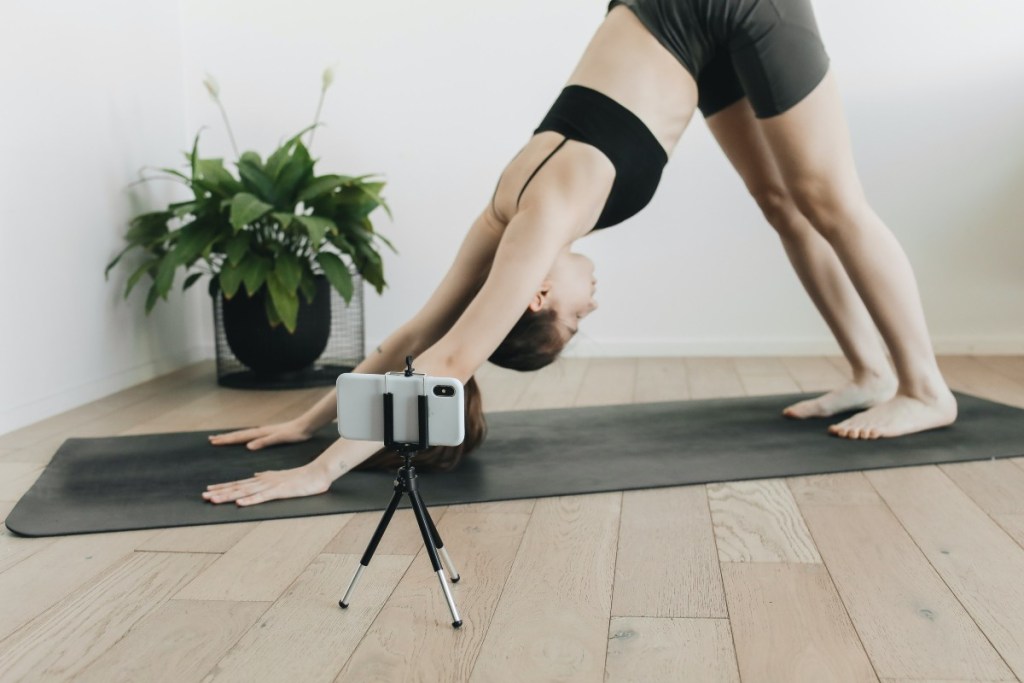 How does Apple SharePlay work?
SharePlay integrates FaceTime and several compatible apps to allow people to stream the same content together. The list of SharePlay-compatible apps includes:
Apple TV
Apple Music
Apple Podcasts
TikTok
HBO Max
Hulu
Disney+
To start a virtual workout or meditation class, make a FaceTime call. Then, select a SharePlay-compatible app and press play on your dance cardio class or guided breathing exercise. From there, everyone on the call will be able to see and hear the content.
You and your friends will still be able to see one another picture-in-picture as you stream, helping you feel more connected as you exercise or meditate.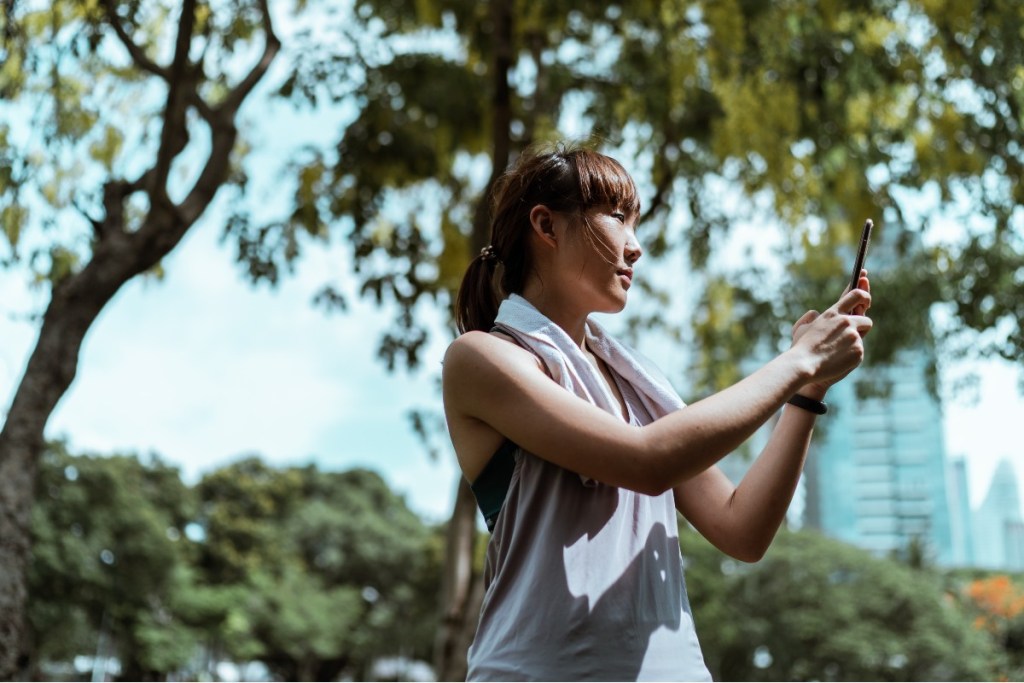 How to connect with people using iPhone 13 and SharePlay for wellness
Focusing on wellness with others may have big benefits. One 2017 study found that older adults who participated in regular group exercise reported feeling better physically, mentally, and socially. Here's how to make use of the iPhone 13's SharePlay feature to boost your wellness and connect with others, no matter where they live.
Walk or jog together
Gone are the days when lacing up your sneakers and going out for a walk or run with a friend meant having to pound the same pavement. With SharePlay, you can FaceTime someone and head out together from anywhere in the world. Get through a difficult set of intervals by cheering one another on, or stay motivated by streaming a playlist using Apple Music. If you're using a treadmill, you can also stream the same movie or video using services like HBO Max, Hulu, or Apple TV. Laugh along or admire the gorgeous set together to distract you from your challenging workout.
It'll be worth it for everyone on the call. One study showed that even five to 10 minutes of running per day could reduce the risk of death from all causes and cardiovascular disease. Working out can also help boost your mental health. In 2019, researchers found that people who spent one hour per day walking briskly instead of sitting for that time could reduce depression.
Share videos of fitness classes
Though working out in your living room alone is an efficient and effective way to get fit, you may miss your barre and Pilates group classes. Instead of continuing to go it alone, sync up with some friends and take advantage of SharePlay-compatible services like HBO Max, which recently teamed up with obé fitness, and Apple TV that allows you to stream Fitness+ videos. Working out side-by-side can help you inspire one another to keep pushing until the last rep.
Meditate together
Wellness isn't simply about breaking a sweat. Meditation is a great way to cope with stress and improve sleep, two perks many people could use, particularly right now. Many podcasts, such as Daily Meditation Podcast and 12 Minute Meditation, provide guided practices to help you relax and reset. You and a friend or group of people can stream them together. You can discuss how the guided practice made you feel and share tips on other ways you are managing stress post-podcast.
I have the new iPhone 13, but my friend does not. Can we still connect using SharePlay?
Though many will connect using SharePlay on the iPhone 13, not everyone needs to have the latest device to play along. Apple says the feature will be available to anyone who downloads the iOS 15 update the company released on September 20.
In addition, each user must have the apps and services to participate. In other words, you and your friends all need a subscription to HBO Max to stream obé fitness classes together.
The iPhone 13 and SharePlay use video chat and streaming capabilities to help people connect. There are several creative ways to take advantage of this feature to focus on your physical and mental well-being. Streaming workout playlists while going on a virtual walk or jog together can make your sweat session more fun. Meditation videos and podcasts can help you and your friends de-stress and unwind together. If you miss in-person fitness classes, playing exercise videos with friends and family can help fill that void.
BlissMark provides information regarding health, wellness, and beauty. The information within this article is not intended to be medical advice. Before starting any diet or exercise routine, consult your physician. If you don't have a primary care physician, the United States Health & Human Services department has a free online tool that can help you locate a clinic in your area. We are not medical professionals, have not verified or vetted any programs, and in no way intend our content to be anything more than informative and inspiring.
Editors' Recommendations