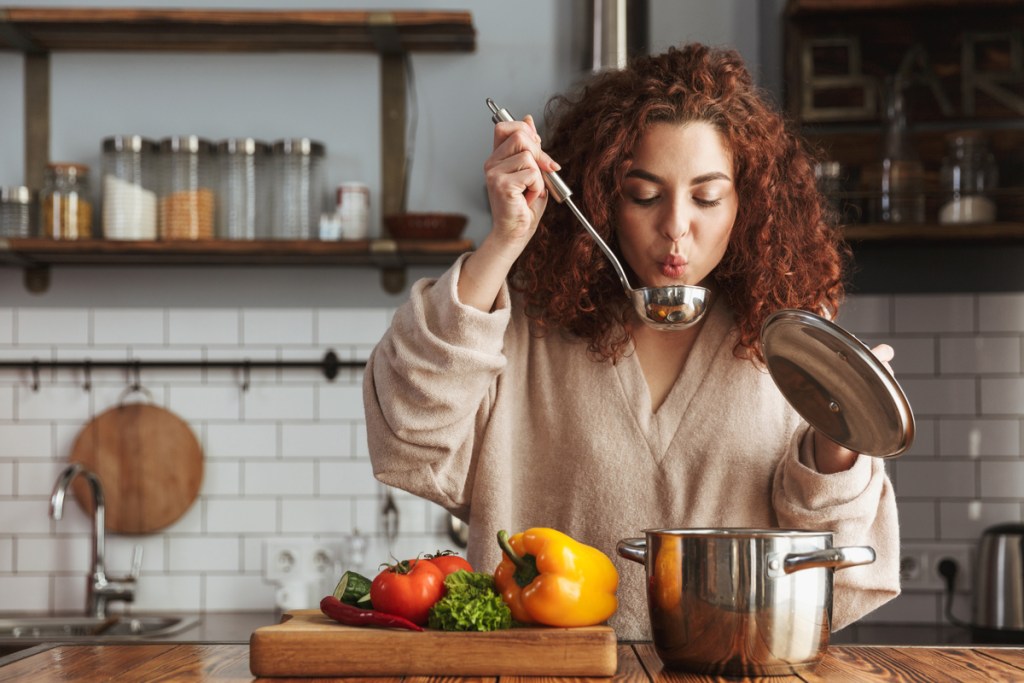 There's a false perception that going vegan means swapping out your entire kitchen with unfamiliar ingredients, textures, and flavors.
This lifestyle upheaval is overstated. Plenty of familiar foods and recipes are already vegan, and in most cases, making them vegan-friendly is just a matter of switching out an ingredient or two. Yes, you'll inevitably discover new things as you explore this lifestyle, but that doesn't mean saying good-bye to old favorites.
We're here to help you ease into vegan cooking with three of the simplest recipes we could find that you can whip up whether you're a novice vegan, amateur cook, or both. All are delicious, healthy, and fully vegan. Ready to take the plunge?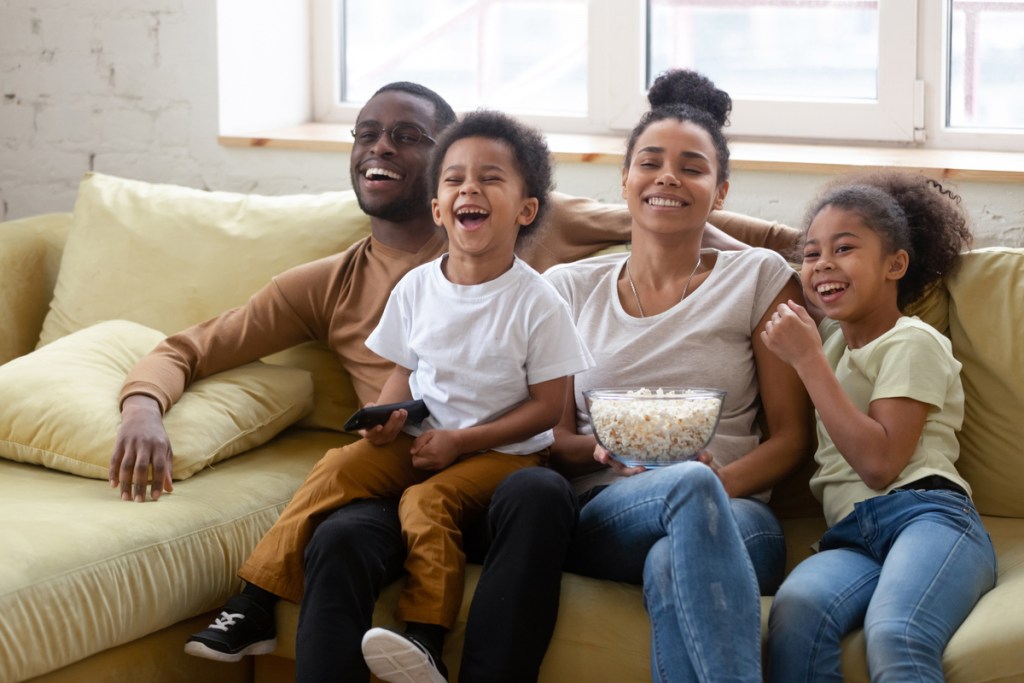 Rosemary Lemon Zest Popcorn
If you've popped popcorn before, you're already halfway there. Start this recipe, courtesy of It Doesn't Taste Like Chicken, by popping one-third of a cup of popcorn in an air popper, on the stovetop, or in the microwave. In the meantime, melt two tablespoons of vegan butter, an alternative made from olive or vegetable oil that's available in almost any grocery store. When the popcorn is finished cooking, lightly drizzle the butter over the popcorn and toss it all with lemon zest, salt, and rosemary.
These flavors elevate this casual snack so much, that being vegan is a welcome side benefit of having a truly spectacular snack.

Vegan potato pancakes
Ready to take it up a notch? These vegan potato pancakes are incredibly versatile and easy to enjoy at breakfast, lunch, or dinner. These potato pancakes are similar to latkes, one of the great comfort foods of Jewish cooking. This should be a staple recipe be all vegans, as the core ingredients — potatoes, flour, and onion — are very inexpensive and can stay in your pantry for weeks before going bad.
All you do is shred the potatoes, mix them with the other ingredients, and form the mixture into pancake-shaped patties. Last, heat up some vegetable oil in a pan and deep fry, cooking for a few minutes on each side. These pancakes should be crispy on the outside but softer in the middle, like a hashbrown.
Vegan mac n' cheese
Many vegan recipes, especially those aimed at new vegans, attempt to mimic familiar cuisines like plant-based burgers, oat milk, and vegan cupcakes. Another example is this macaroni and "cheese" recipe, which substitutes cheese for a cashew cream sauce that has the same look and texture as the classic ingredient.
Plant-based alternatives have truly taken off over the years, but for a long time, perfecting vegan cheese felt like a pipe dream. Luckily, this cashew cream sauce was up to the challenge, blowing everyone away with its phenomenal flavor, texture, and nutritional profile. To begin, soak raw cashews in water overnight, drain, blend with pureed sweet potato and one-quarter cup of nutritional yeast. After the inclusion of a few additional spices, you're left with a perfectly creamy sauce to cover your macaroni, as well as a vegan topping for nachos or replacement for hollandaise sauce.
Going vegan can be intimidating, in part because, before recently, there were few support groups, recipes, and restaurants that catered to vegans. Today, many fast-food chains offer plant-based burgers, and there are entire restaurants dedicated to vegan cuisine. These few, simple recipes demonstrate that vegan cooking (and eating) doesn't mean reinventing the wheel.
Gone are the days where veganism means a strict diet of tofu and lettuce. Today, veganism includes mac and cheese, buttery popcorn, and diner-worthy potato pancakes. Incorporating veganism into your life, even if it's just for a Meatless Monday, can be an easy and delicious way to invite more environmentally friendly ingredients into your diet and challenge yourself to expand your previously carnivorous palate.
BlissMark provides information regarding health, wellness, and beauty. The information within this article is not intended to be medical advice. Before starting any diet or exercise routine, consult your physician. If you don't have a primary care physician, the United States Health & Human Services department has a free online tool that can help you locate a clinic in your area. We are not medical professionals, have not verified or vetted any programs, and in no way intend our content to be anything more than informative and inspiring.
Editors' Recommendations