Fashion is cyclical; nothing proves that more than this year's biggest fashion trends. Many of the most popular styles this season are straight out of the 1970s. From flare-leg pants and halter tops to funky prints and clogs, retro fashion is having a major moment.
And it's no wonder that after months of lockdown, people are reemerging into the world and embracing the fun, energetic style of the 70s. There's something for every style aesthetic in this decade, so keep reading to learn more about the most popular 70s fashion trends and how to incorporate them into your wardrobe.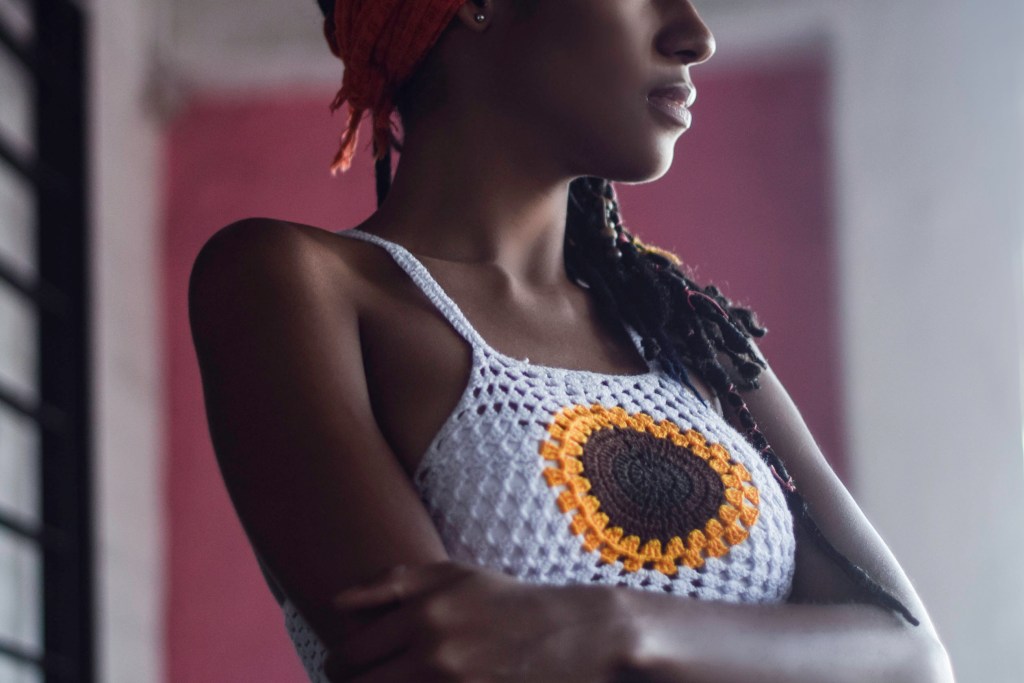 Crochet
Finally, your new quarantine hobby comes in handy! Crochet was the perfect easy, breezy texture for the laidback 70s. These days, fashion brands are reimagining the trend for tops, skirts, and hats with modern twists. Try this style with a fashionable crochet top and skirt set (choose a maxi skirt for the colder weather).
Sweater vests
We've been seeing this trend floating around Instagram for months; sweater vests are one of the season's most popular styles. These tops are easy to dress up for the office layered over a collared shirt and paired with trousers. You can also dress them down with a basic tee and jeans.
Groovy patterns
From oversized florals to psychedelic swirls, the 70s was an incredible decade for bold patterns. These funky prints are making a comeback in every shape and form; you can find loads of dresses, coats, pants, and even tights in groovy patterns. Make the retro print the star of your look by pairing the statement piece with subdued basics and neutral accessories.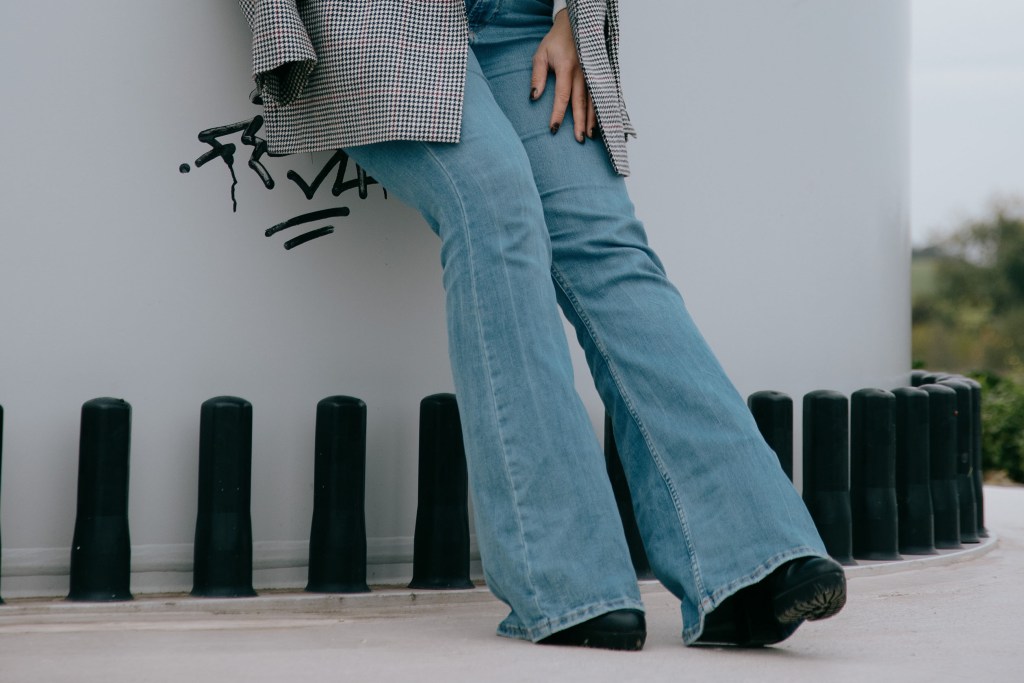 Flared pants
There is nothing more quintessentially 70s than bell-bottom pants. Pack away your skinny jeans and instead opt for a pair with a looser fit. You can choose a style that's fitted on top and flares out below the knees or a comfortable, wide-leg fit with a flared ankle. Regardless of which you pick, you can't go wrong with this versatile style.
Halter neckline
Another ultra-versatile and chic trend that's making a return is the halter top. This 70s staple is such a fun and flirty style with exposed shoulders and a plunging neckline; this makes the halter top a perfect going-out shirt. For chillier evenings, don't forget a jacket!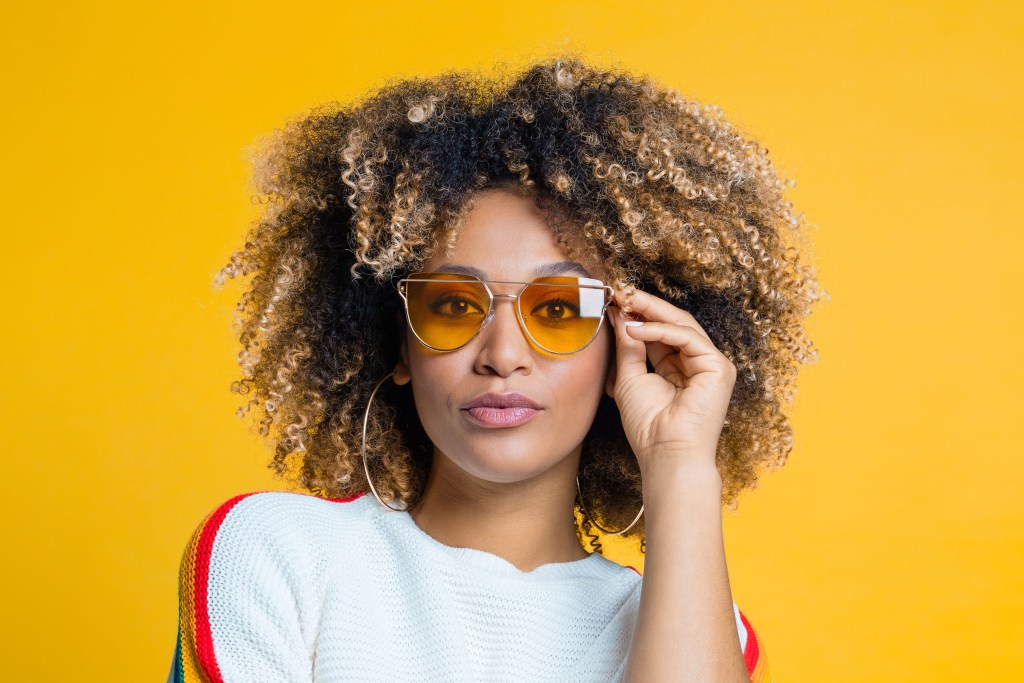 Tinted, oversized sunglasses
The fashion world has moved on from the tiny sunglasses of this past spring and has gone back several decades for the latest sunglasses trend. If you're shopping for new specs, choose an exaggerated frame in a rectangular or aviator style with a lighter tinted lens. Wear a pair in bright lime green to add a pop of color to your outfit.
Patchwork
Patchwork patterns were also incredibly trendy in the 70s. The fun, eclectic style is made by sewing together pieces of fabrics with different colors and patterns. If you don't love the traditionally maximalist look of this 70s trend, look for a patchwork design that uses solid, neutral colors.
Bell sleeves
Who doesn't love a statement sleeve? This fun and quirky trend was huge in the 70s, and now that people are able to go out again, it's having a revival. Embrace the vintage style completely by wearing a floral mini dress with bell sleeves, or pair a bell-sleeved top with your fav bell-bottom jeans.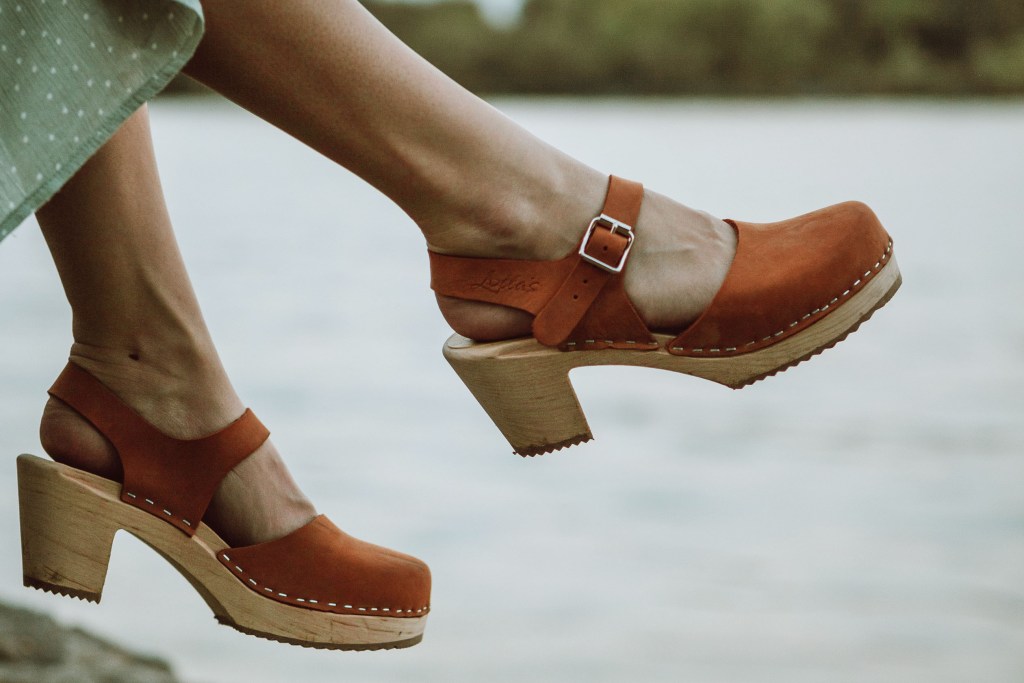 Clogs
No, we're not suggesting Crocs. Clogs are the perfect everyday shoe. These slip-ons are comfortable enough to wear all day long and simple enough to look chic with every outfit. For dressier occasions, find a pair of platform clogs to add a bit more style (and height) to your look.
Southwestern accents
Southwestern design was widely popular in the 70s, just as it is today. Some of the season's biggest trends are inspired by typical western wear like fringe, wide-brimmed hats, and cowboy boots. To avoid looking like you're dressed in a costume, wear your western pieces separately and pair the accessories with simple, sophisticated outfits.
Are you ready to start digging around your parent's basement for their 70s hand-me-downs? There are so many fantastic kinds of 70s style clothing that are super trendy this year. You can try out these styles any way you want. Embrace the full 70s disco queen look with a halter top and bell-bottoms or try to sprinkle in a few retro-inspired pieces to your existing wardrobe. But no matter how you style your outfits, with our tips, you're sure to look out of sight.
Editors' Recommendations