Even as the summer rages on, this year's biggest fall fashion trends are already starting to pop up all over Instagram. Some of our favorite summer trends, like provocative cutouts, casual athleisure, and the Y2K redux, will carry over into the cooler weather. But you can also expect to see new styles gaining popularity, from bold looks, like printed tights and colored leather, to understated classics, like sweater vests and knitwear. Keep reading to see five of our favorite Instagrammers who have already started to embrace the upcoming season's most significant fashions.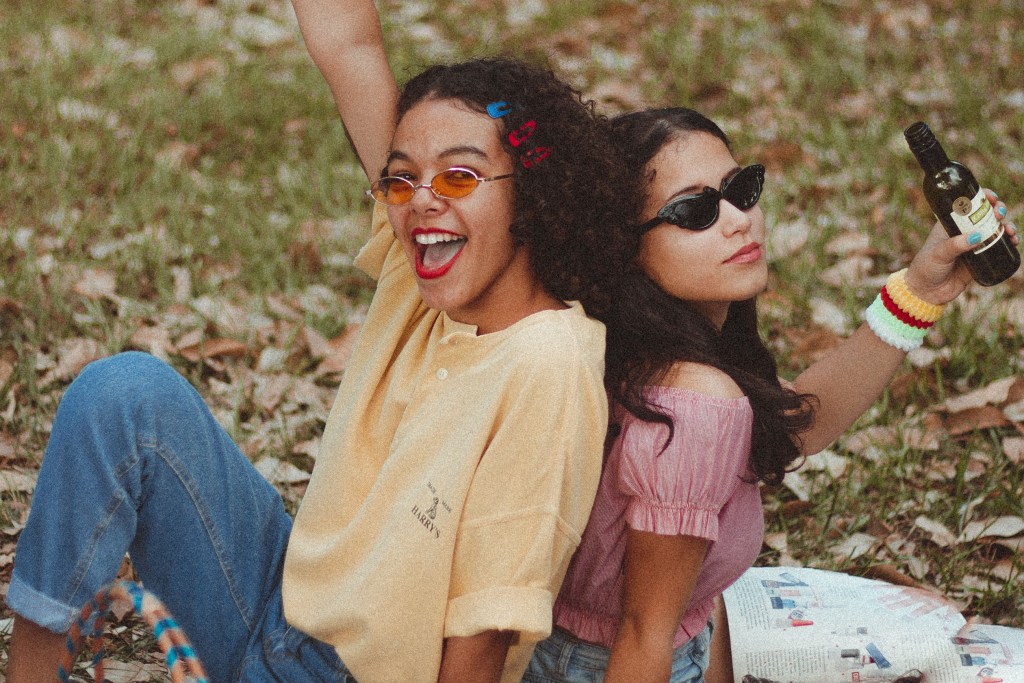 @moeblackx
Are you sick of the same old Kardashian-wannabe influencers? You need to start following moeblackx. This fashion maximalist's pics always feature trendy, colorful, and totally unique styles. Moe's unexpected outfit combinations will keep you inspired all season long. You can already see her starting to include some of the fall's most prominent upcoming fashions into her looks. In this post, she combines two styles that you're about to see a lot more of: lime green and colorful leather. For both trends, the bolder, the better. The tinted 70s style sunglasses and hair clips she's wearing are also making a huge comeback this year.
@sarah_najafi
The Los Angeles-based sarah_najafi is one of the best stylists on Instagram, especially if you like minimalist fashion. In addition to her chic outfits, Sarah also frequently posts about her fav accessories and skincare and makeup products. She loves monochromatic looks, particularly in neutral colors, including trendy tailored suiting and casual yet elegant dresses. One of our favorite looks shows a little preview of a trend that will no doubt carry over from summer to fall. This black midi dress from Rails features side cutouts and a keyhole opening. If you're looking for a new LBD this autumn or any impeccably simple outfit, check out Sarah's feed.
@rachelnoelleclark
Rachel is another fashion maximalist whose funky and colorful looks will inspire you to do the absolute most with your wardrobe. Her style is primarily Y2K-inspired, from her hair to her shoes, with bright colors and bold patterns. And while she hits on so many fall trends in her recent posts, like unique knitwear, statement coats, and bold greens and pinks, our favorite style of hers is the printed tights. These fun accessories are about to blow up, and with her cute pink heart tights, @rachelnoelleclark shows you how to have fun with them!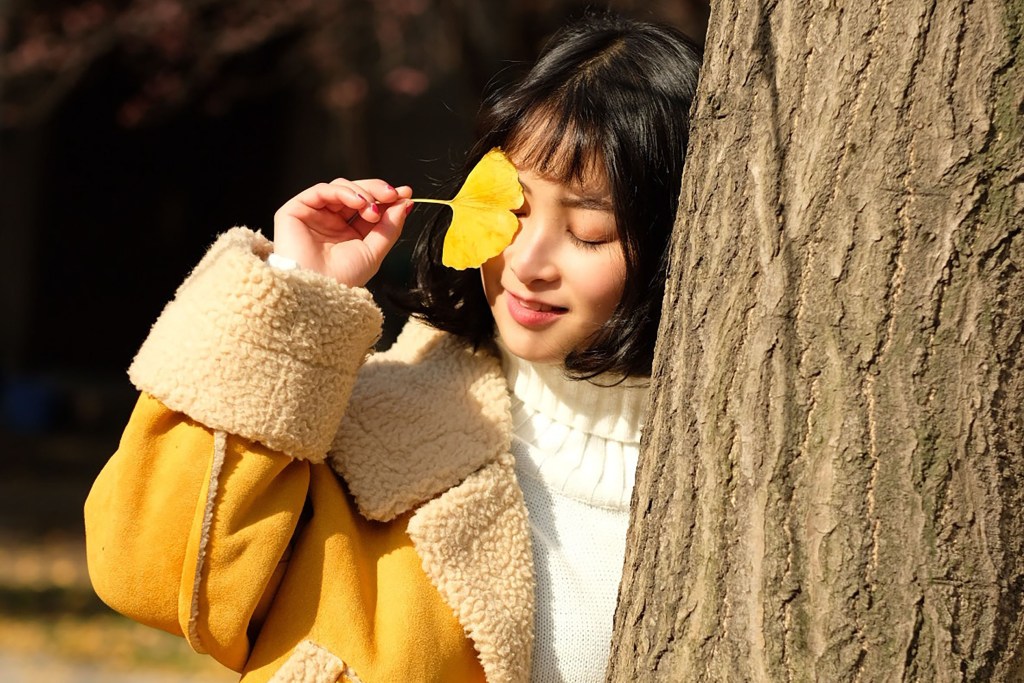 @frogjini
Frogjini is a fashion influencer and entrepreneur based in South Korea. Her style tends towards athleisure streetwear with stylish and simple outfits. After having lived in nothing but athletic wear for the past year and a half, people still aren't ready to give it up. Frogjini's comfy and laid-back looks are a constant inspiration, and we love her take on one of the best trends of the fall: sweater vests. They're perfect for layering, even over a casual white tee like frogjini shows off in her post. Follow her today for even more athleisure inspo (and the occasional adorable cat picture).
@thelanguageofyolande
We absolutely love every outfit thelanguageofyolande puts on. From her bright monochromatic looks in lime green and acid yellow to her patterned maxi dresses and everything in between. Yolande's looks are always exciting, colorful, and ultra-trendy. Her posts hit on a number of fall fashions, like matching sets, bright hues, and big knit patterns. One of our favorite outfits of hers is a casual look that features a bubblegum pink bike short bodysuit, the Telfar bag everyone online is dying for, and a cropped chunky knit cardigan. Every single one of these pieces is sure to be in style throughout the end of the summer and the fall. So, improve your feed exponentially by following Yolade immediately.
Autumn will be here before you know it, and with it comes all new fashion trends. There are so many exciting new styles to experiment with and incorporate into your wardrobe! And whether you want to wear more bold colors or minimalistic hues, trendy pieces or timeless styles, these five fashion pros will inspire you all year long. But before you go out to buy yourself a pair of funky printed tights or lime green pants, do yourself a favor and follow these stunning Instagrammers. You will not regret it!
Editors' Recommendations