Ugly produce subscriptions are all the rage right now; we can't open Instagram without seeing an ad for Imperfect Foods. Companies like these deliver groceries to your door every week, but it's not the typical items you would find at your local supermarket.
"Ugly" foods are items that are misshapen, improperly sized, or have noticeable blemishes. These items are perfectly safe to eat, but many grocery stores will not stock them simply because of the way they look. The businesses that sell these products claim to be fighting food waste while saving you time and money. But are these claims accurate? Read on to learn about some of the most popular ugly food delivery services, whether they're cost-effective, and the ugly produce ecological impact.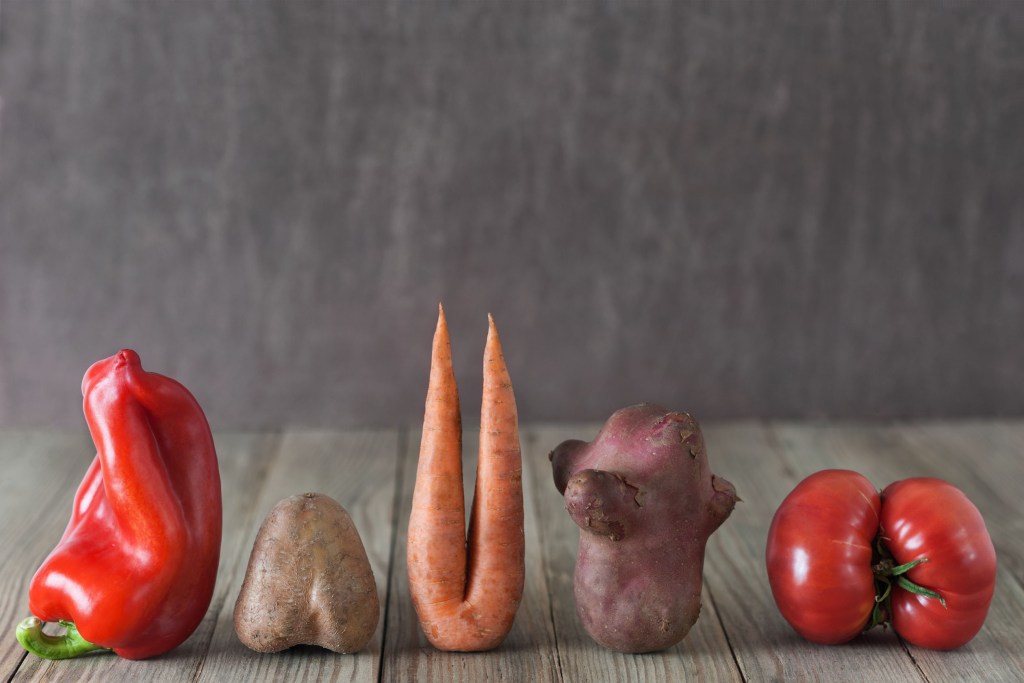 Popular ugly produce subscriptions
Since ugly food entered mainstream consciousness, many companies have jumped on the bandwagon to sell subscription boxes. Three of the biggest businesses in this sector are Misfits Market, Imperfect Foods, and Hungry Harvest. Each company offers regular deliveries of fresh produce and (often) pantry staples, focusing on food that may not look as appetizing as what you'd find at the grocery store. Customers can customize their deliveries so they only receive the food they will use. Here's what you need to know about each service.
Misfits Market
Products: Organic produce, sustainable pantry items, fresh meat and seafood, other groceries
Delivery area: Nearly all zip codes in 44 states and Washington D.C.
Cost: Free membership, customers pay for food and $5.50 flat shipping
Imperfect Foods
Products: Produce, fresh meat and seafood, eggs and dairy, plant-based items, pantry staples, household and beauty products
Delivery area: Northeast, Midwest, and the West Coast
Cost: Free membership, customers pay for food and a delivery fee of $4.99-$8.99
Hungry Harvest
Products: Produce
Delivery area: Maryland, Virginia, Washington, D.C., Southern, New Jersey, Northern, Delware, South Florida, Greater Philadelphia, Detroit Metro Area, and Raleigh-Durham-Cary CSA & Charlotte in North Carolina
Cost: Boxes start at $15, delivery is free for orders over $29.99, otherwise there is a $3.49 delivery fee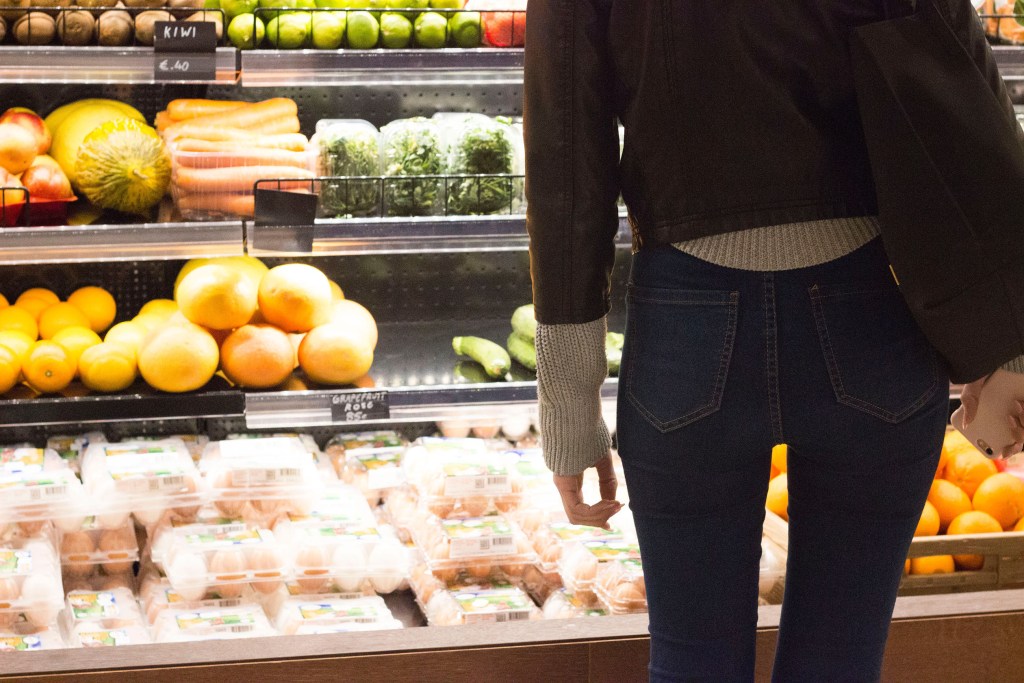 Is the food cheaper than grocery store alternatives?
Ordering your groceries online and getting them delivered to your home will certainly save you time every week. But is it any cheaper than shopping in-store? These services charge based on which products you purchase. You'll also have to pay a delivery fee that you would not have to pay if you were shopping as usual.
Typically, products cost about the same as their in-store counterparts that you may find at a discount grocery chain. Items are typically less expensive than at upscale chains like Whole Foods or Wegmans. Regardless of where you usually shop, there are still savings to be found using these services (especially on produce items).
While these food subscriptions can save you time and money, you may actually be compromising on quality. The produce in these boxes is not just damaged cosmetically, a lot of it is too old to be sold in grocery stores. Affinity Sites managing editor Nate Swanner tried ordering a box from Misfits Market and found that nearly 80% of the produce was past its prime to the point of inedibility. You may be able to find uses for this kind of produce, like soups and smoothies, but it's generally a lower quality than what you'd find at the supermarket.
Is ugly food delivery actually better for the environment?
One of the biggest draws of ugly food delivery subscriptions is the claim that they are better for the environment. These companies say that they are fighting food waste by rescuing and selling imperfect produce and items with packaging errors that would otherwise be thrown out. Some critics question these claims, stating that ugly food companies are not purchasing food waste but are actually tapping into the food surplus market. Typically, surplus food is not sold to grocery stores; it's sold to restaurants, canned, and processed food companies, used to feed animals, and sometimes donated to food banks. Though the ugly produce businesses have good intentions, they compete with food pantries, restaurants, and other companies that purchase surplus foods, potentially buying items that would never have become waste.
There is also the question of packaging. Although plastic grocery bags are bad for the environment, you have the option of using paper bags or reusable shopping bags when you go shopping in person. With delivery subscriptions, you have no choice but to use the provided packaging. And, to keep the produce safe and protected during shipping, these services use a plethora of packaging, including cardboard boxes, insulated liners, freezer packs, bubble wrap liners, and more. Of all the packaging, it's likely that only the cardboard box will be easily recyclable; everything else will need to be recycled using unique processes. Some companies, like Imperfect Foods, offer a packaging return program. But otherwise, most of the packing materials will end up in a landfill.
This is not to say that you should avoid ugly produce subscriptions. If you enjoy the convenience of the service and the food selection, then you should give it a try. Though it may not be an end-all solution for food waste, evidence suggests the delivery model is more eco-friendly than grocery shopping. This, of course, depends on factors like your transportation method and how far away the grocery store is. However, a study published in the scientific journal Resources, Conservation and Recycling that looked at meal kit delivery services found the delivery option has a smaller carbon footprint than equivalent meals bought from the supermarket and made at home. While the study only looked at meal kit delivery, these services are similar to ugly produce baskets, and the same findings may apply.
Like every food service, there are benefits and downsides to signing up for ugly produce subscription boxes. Considering the ugly produce cost, these delivery boxes can be a good, affordable option. Plus, they save time and energy by offering the convenience of delivery. However, the services may not be as eco-friendly as they claim to be and the quality of products may be lower than what you're used to. If you are considering one of these services because you want to save a lot of money or eliminate food waste, you may not make a significant difference on either front. However, if you love the time-saving convenience and potentially lower carbon footprint of food box deliveries, one of these services is worth a try.
BlissMark provides information regarding health, wellness, and beauty. The information within this article is not intended to be medical advice. Before starting any diet or exercise routine, consult your physician. If you don't have a primary care physician, the United States Health & Human Services department has a free online tool that can help you locate a clinic in your area. We are not medical professionals, have not verified or vetted any programs, and in no way intend our content to be anything more than informative and inspiring.
Editors' Recommendations