Olive oil has been a staple of Mediterranean cuisine for thousands of years. It's one of the healthiest cooking oils you can use, making it essential in any kitchen. But olive oil's advantages extend far beyond nutrition; this incredible oil can do wonders for your skin, hair, nails, and more. Read on to learn about a few of the unexpected uses of this oil and how you can reap the health and beauty benefits.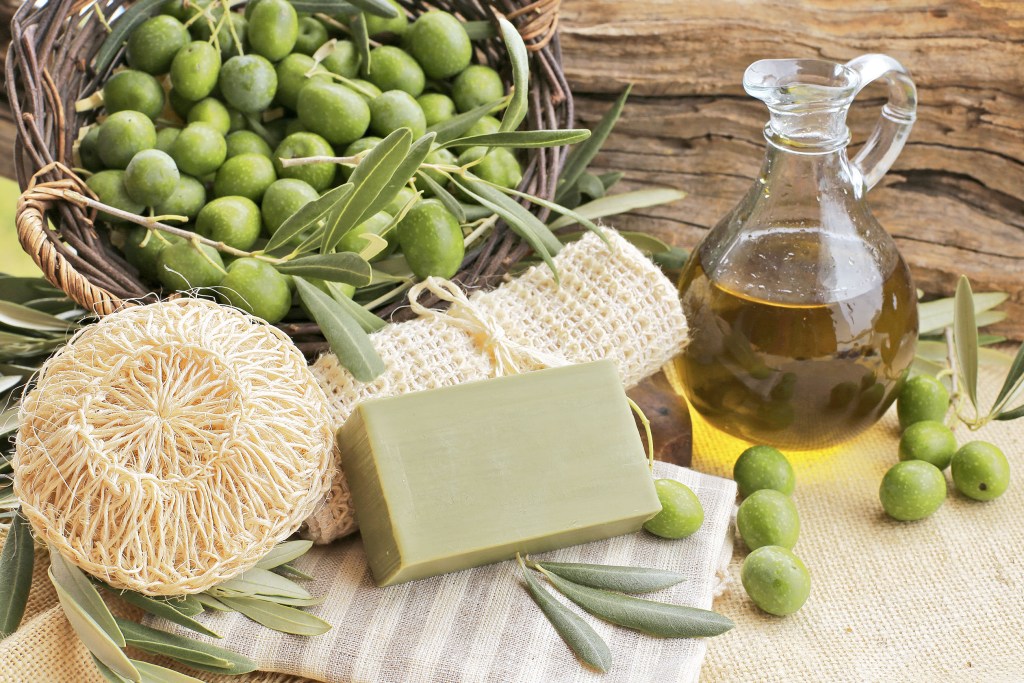 Improve your skin
Do you want healthier skin? Look no further than your pantry. Olive oil is full of beneficial antioxidants, vitamins, and fats that can give you healthier, younger-looking skin. Using the oil on your skin can help trap moisture, and thanks to the antioxidants, it helps combat the signs of aging. The oil also has anti-inflammatory properties, which can help prompt the healing process. Olive oil may also be beneficial for:
Cleansing the skin
Increasing collagen production
Preventing acne
Reducing the chance of developing pressure ulcers
Incorporating olive oil into your skincare routine is simple. You can look for soaps, moisturizers, and other beauty products that list olive oil as the main ingredient. Or, you can use the oil you already have in your kitchen. Invest in a high-quality extra virgin olive oil that doesn't contain any chemical additives if you plan to use it for skincare. Apply a little bit of oil to moisturize your skin. Be sure to wipe off any extra oil with a clean cloth to prevent clogged pores and breakouts.
Keep your hair healthy
For shiny, healthy hair, you can depend on the vitamin E in olive oil. This essential vitamin can help prevent hair loss, hydrate your strands, and give your hair a beautiful sheen. It may also help fight dandruff, though you should talk to your dermatologist before you begin self-treating for this condition. This treatment works best for people with exceptionally dry hair and those with curly and coily textures. The oil is too heavy for those with fine or straight hair and may make your hair appear greasy. One of the best ways to enjoy the benefits of olive oil is by using it as a pre-shampoo treatment. Before you take a shower, evenly apply a small amount of oil to your hair. If your hair is particularly dry, you can coat the entire strand, or if your scalp is oily, focus on mid-strand to the ends only.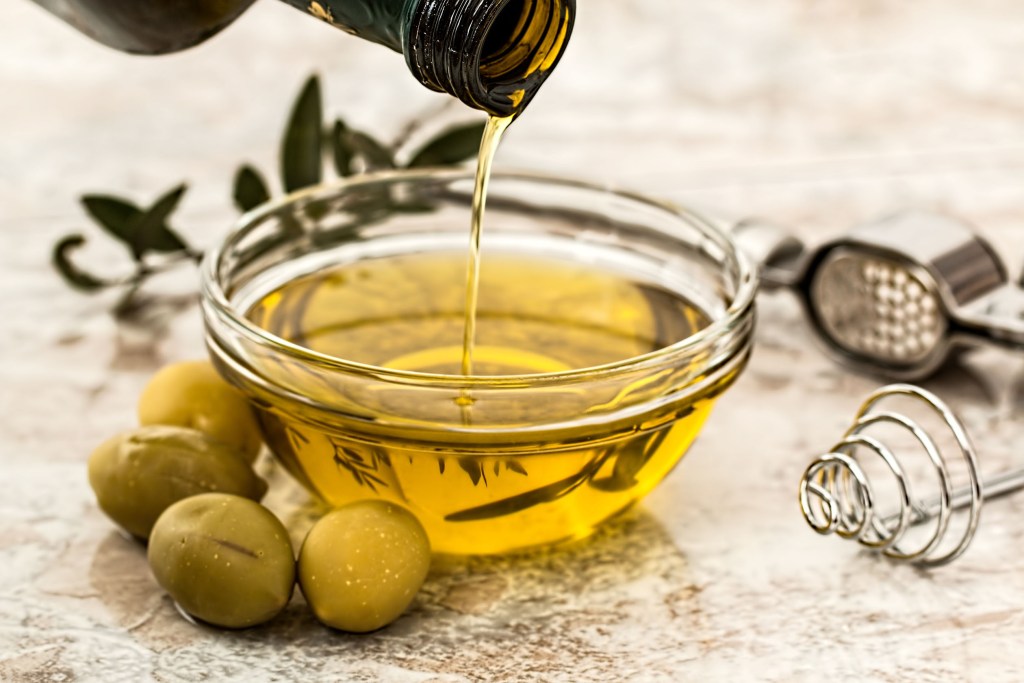 Other health benefits
Here are a few other surprising reasons to add olive oil into your beauty practice.
Improve your nail health
You can use olive to soften your cuticles and keep them healthy. Soak your hands in a mixture of half warm water and half white vinegar for five minutes to kill any germs and stop fungal growth. Then add a few drops of olive oil to each cuticle and let it soak for 10 minutes. Olive oil can also help promote nail growth, thanks again to its high vitamin E content. Soak your nails in olive oil for about 20 minutes once every week to encourage your nails to grow.
Remove makeup
This healthy oil is full of fatty acids that trap and break down oil-soluble products, like makeup, and make them easier to remove. If you have sensitive skin, using olive oil as a makeup remover is especially great since it contains no harsh ingredients. Plus, it can nourish your skin in the process. Place a few drops of olive oil on a cotton cleansing pad and gently wipe the makeup off your face. Then, wash your face with warm water. If you're wearing heavy makeup, you may need to let the oil sit on your skin for a bit before washing it off.
Dilute ear wax
Olive oil can also help you remove ear wax. Typically, when you try to clear out impacted earwax, the hardened bits move deeper in the ear canal. This cooking oil can soften the wax, making it easier to remove safely. As with any home health remedy, be sure to check with your doctor before you begin. Once you get the go-ahead, follow these instructions from Verywell Health.
We all know how delicious and nutritious olive oil is, but it's surprising to learn just how completely it can transform your beauty habits. The oil is naturally hydrating and provides many other benefits to promote healthy skin, hair, and nails. Plus, you can even use it as a backup makeup remover! With so many incredible uses, it's time to start stocking your cabinets with olive oil.
BlissMark provides information regarding health, wellness, and beauty. The information within this article is not intended to be medical advice. Before starting any diet or exercise routine, consult your physician. If you don't have a primary care physician, the United States Health & Human Services department has a free online tool that can help you locate a clinic in your area. We are not medical professionals, have not verified or vetted any programs, and in no way intend our content to be anything more than informative and inspiring.
Editors' Recommendations