Panna cotta is the dessert of the summer. It's super light and airy, making it the perfect refreshing treat for hot days and steamy evenings. Because of its sophisticated look and feel, most people think making this dessert is beyond their skill level. But, panna cotta is deceptively simple to whip up, requiring only a handful of ingredients and little active cooking time. Plus, you can customize it to suit your dietary needs, if you are on a vegan, dairy-free, or low-sugar diet. Read on to learn how to make one of our favorite easy dessert recipes: lemon panna cotta with raspberry sauce from The Wicked Noodle.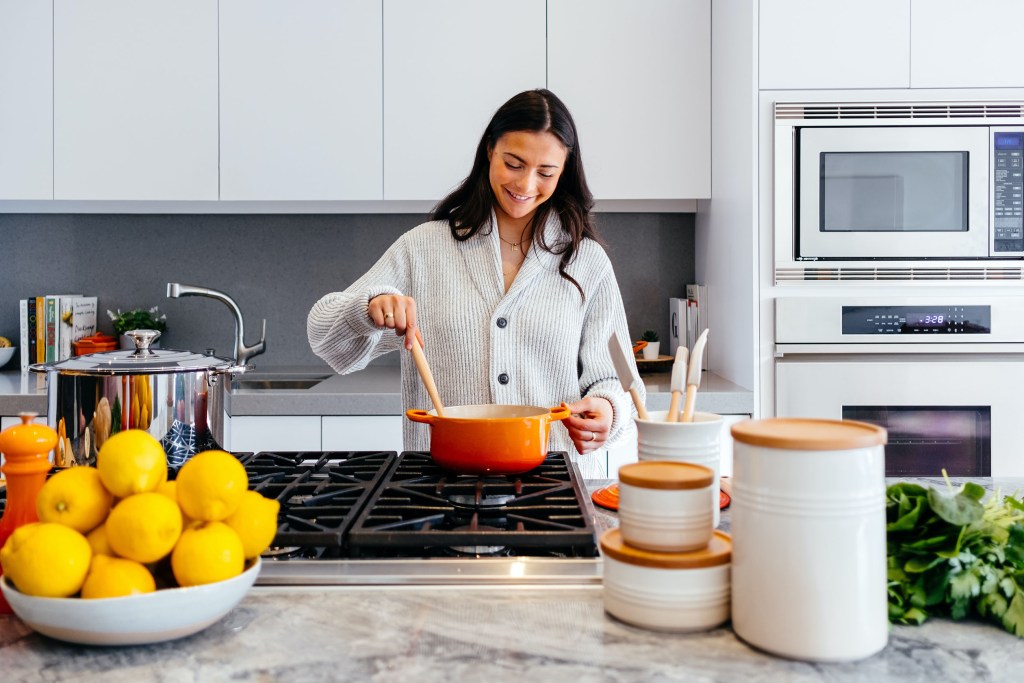 Panna cotta: The essential summer dessert
Originating in Italy, panna cotta literally translates to "cooked cream." It is a simple pudding made by thickening dairy with gelatin. You can eat it straight out of a cup or unmold it onto a plate. Flavor it with vanilla, lemon, or anything else you want, and top it with your favorite fruit. It's incredibly creamy and light and almost melts in your mouth. Because of its fruity flavor and delicate texture, this lemon-flavored dessert is perfect for the warm summer weather. And you don't even need to turn on your oven to make it (another plus for the season).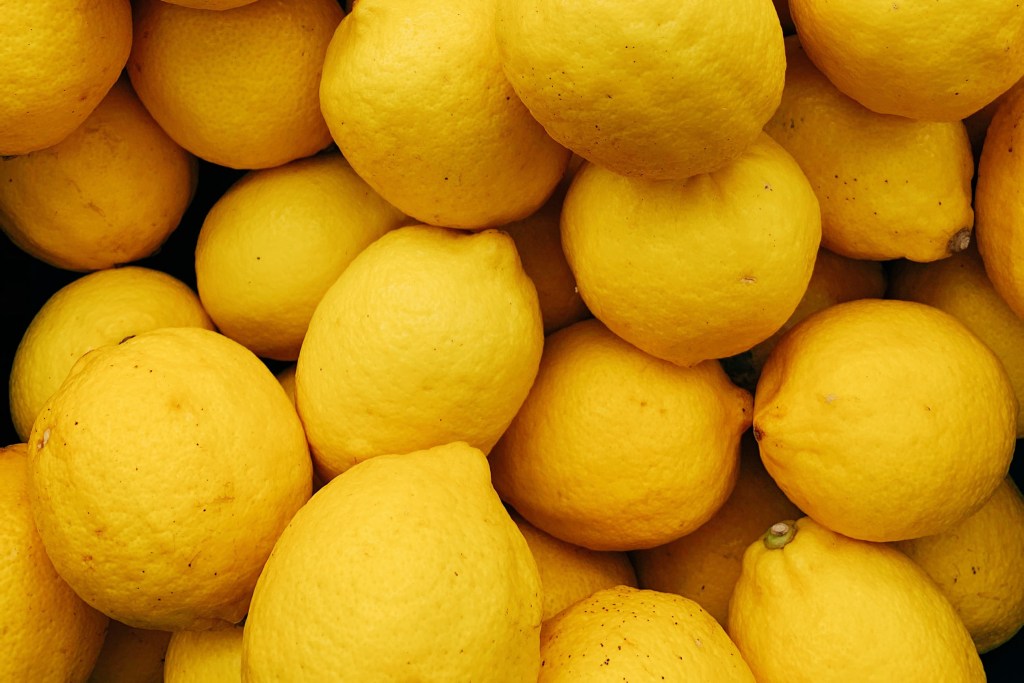 Lemon Panna Cotta with Raspberry Sauce
Ready to try your hand at making lemon panna cotta? Check out our favorite recipe from Kristy Bernado at The Wicked Noodle. She recommends using farmer's market-fresh ingredients and Truvia Natural Sweetener instead of sugar for a low-calorie, healthy version of this traditional Italian dessert.
Ingredients
Panna cotta
• 4 cups heavy cream
• 1/4 cup Truvia Natural Sweetener or 1/2 cup sugar
• 2 packets plain powdered gelatin
• 6 tbsp cold water
• 2 tsp pure vanilla extract or 1 vanilla bean, split and seeds scraped from pod
• 1 lemon zested
Raspberry sauce
• 2 pints fresh raspberries
• 1/2 cup water
• 1/4 cup Truvia Natural Sweetener or 1/2 cup sugar
• 1 tbsp corn starch
• 2 tbsp Grand Marnier (optional)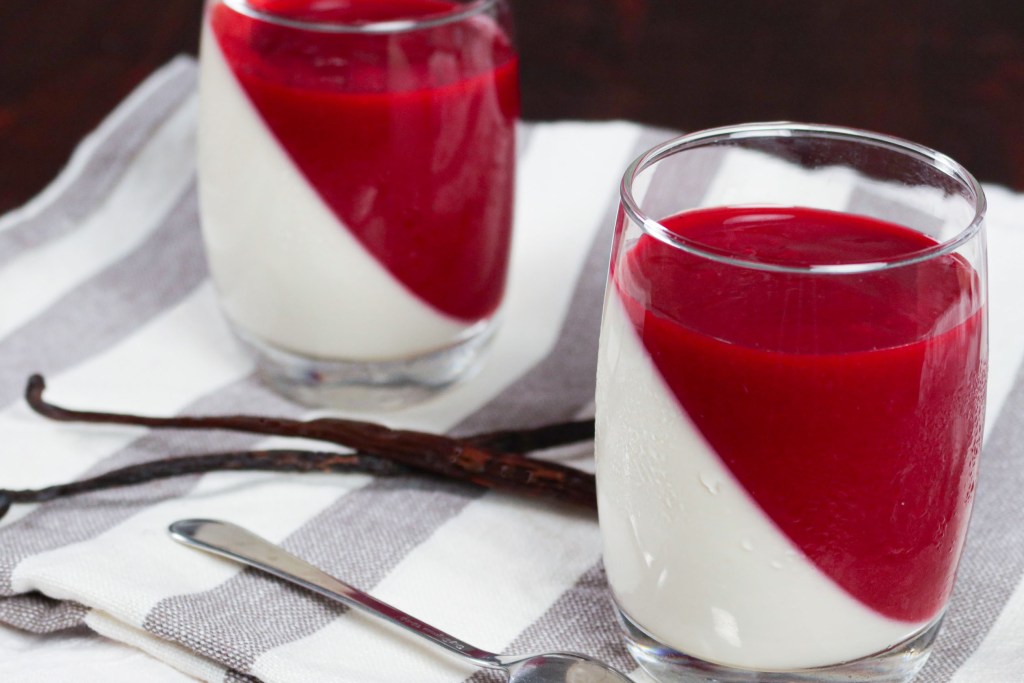 Instructions
Lemon panna cotta
In a saucepan, heat the heavy cream, Truvia, and vanilla until the sweetener is completely dissolved. Stir the liquid occasionally. In a bowl, sprinkle the gelatin over the cold water, and let it sit for at least five minutes. Stir the gelatin into the warm cream liquid until it dissolves. Then, stir in the lemon zest. Pour the panna cotta mixture into ramequins or whatever small dish you want to use. Cover them lightly and chill for at least four hours or overnight until they're very firm.
If you want to achieve the graphic presentation that Kristy uses in her recipe, she recommends placing the small dishes in a silicone Bundt cake pan or muffin tin at an angle, so the dishes are tilted and secure. Put the whole pan in the refrigerator and then carefully pour the panna cotta mixture into the containers, so it doesn't get all over the side of the dish where you will eventually pour the raspberry sauce. Once they're set, you can cover them with plastic wrap until you are ready to serve.
Raspberry sauce
Crush the raspberries in a medium saucepan on medium heat. Add the water and Truvia sweetener. Stir occasionally and heat until the sauce is boiling. Pour in the corn starch. Boil rapidly for two minutes before removing the mixture from heat. To remove the seeds and other solids, carefully pour the sauce into a bowl through a fine-mesh strainer. Stir in the Grand Marnier if desired. Cover the sauce and chill it in the fridge. To serve, pour the raspberry sauce over the panna cotta and garnish with fresh raspberries and a mint leaf.
Tips for a perfect panna cotta
Here are a few suggestions to make your lemon panna cotta even better!
• Ensure the gelatin is completely dissolved before adding it to the cream mixture. Try to keep the temperature cooler than 130 degrees Fahrenheit to prevent the gelatin from dissolving too quickly, which could result in a lumpy final product. You can also strain the panna cotta mixture before pouring it into your molds to give it an even smoother texture.
• Never boil your mixture of cream and sugar. Allow it to simmer gently to avoid separation and ensure your dessert sets correctly. Don't let the gelatin boil either, or you will run into similar problems.
• If you plan to unmold your panna cotta, be sure to grease the mold with a flavorless oil to make the process easier. Alternatively, you can dip each mold in a shallow basin of hot water for a few seconds to loosen it before turning it out.
• You can substitute the heavy cream with milk, half-and-half, low-fat milk, and non-dairy alternatives, like soy or almond milk. Be aware- the key to a good panna cotta is the ratio of fat content to gelatin. If you use a dairy option with a lower fat content, you may need to balance it with more gelatin.
This lemon panna cotta with raspberry sauce is one of our absolute favorite summer dessert recipes. It is so light and delicious, you'll want to eat it all season long. And though this elegant dessert may seem complicated, it is actually quite simple when you follow the recipe and use our helpful tips. For your next dinner party, impress your friends and family with this incredible summery treat.
Editors' Recommendations