Nothing hits the spot on a hot summer day quite like a delicious dessert. Although you don't want anything too heavy in the summer heat, you still want a punch of flavor. Well, we have just want you need: These desserts are all light and refreshing while catering to a variety of taste palates, from sweet and fruity to decadent and chocolatey. So what are you waiting for? Here are four of our favorite easy and healthy (well, healthy-ish) dessert recipes that you can enjoy on even the hottest days of summer.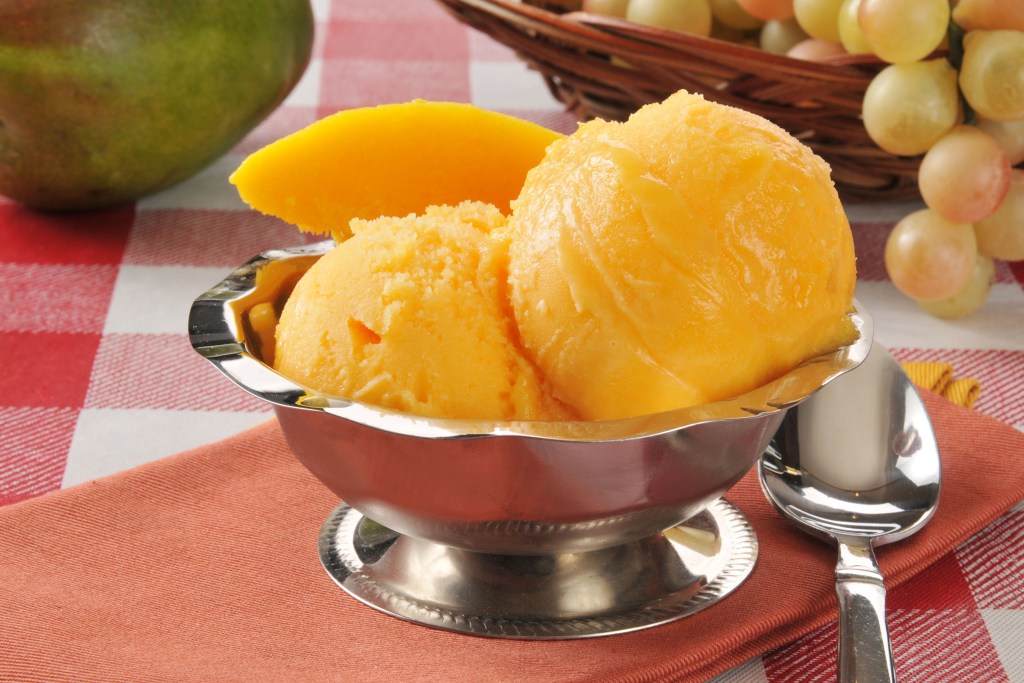 Quick mango sorbet
If you're looking for something sweet and fruity, this mango sorbet recipe from Taste of Home was made for you. This super simple dessert is straightforward to make and only requires about five minutes of active cooking.
Ingredients
16 oz frozen mango chunks, thawed slightly
2 tbsp sugar
1/2 cup passion fruit juice
Instructions
Combine all of the ingredients in a blender. Blend until the mixture is completely smooth. Serve right away, or, for a firmer consistency, cover the sorbet and freeze it for at least three hours.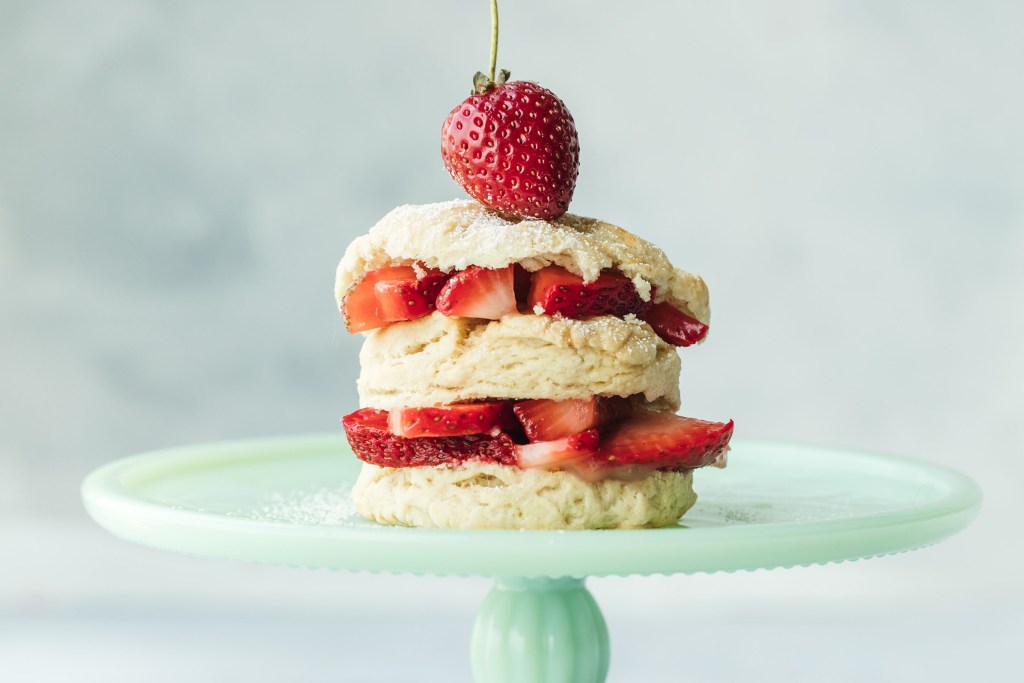 Scrumptious strawberry shortcake
Nothing says summer quite like strawberries! Allrecipes' strawberry shortcake recipe is light and easy, making it perfect for the warm weather.
Ingredients
3 cups all-purpose flour
1/4 cup sugar
3/4 tsp cream of tartar
4 tsp baking powder
2/3 cup heavy cream
1 cup butter
1 beaten egg
3 cups fresh sliced strawberries
3 tbsp white sugar
Whipped cream for topping
Instructions
To make the shortcake, begin by preheating your oven to 350 degrees Fahrenheit.
In a bowl, combine the flour, baking powder, cream of tartar, and 1/4 cup sugar.
Cut in the butter using two knives or a pastry blender.
Then, stir in the egg and heavy cream.
On a lightly floured surface, knead the dough for about two minutes. Press it until it's about a half-inch thick.
Cut the dough into squares, move the squares onto baking sheets, and bake for 20 minutes.
While the shortcakes are baking, slice your strawberries and sprinkle 3 tbsp sugar over them.
Let the shortcakes cool before splitting them in half.
Fill and top them with whipped cream and strawberries.
Frozen mocha torte
For those who prefer chocolatey desserts, Taste of Home's frozen mocha torte is an elegant option that is surprisingly simple and refreshing. Plus, there's no baking involved, which makes it perfect for those sweltering summer days.
Ingredients
1/4 cup melted butter
1 cup chocolate wafer crumbs
1/4 cup sugar
8-oz cream cheese, softened
14-oz sweetened condensed milk
2/3 cup chocolate syrup
1 tbsp hot water
2 tbsp instant coffee
1 cup heavy whipping cream, whipped
Instructions
Gently mix the butter, wafer crumbs, and sugar in a small bowl.
In a greased, 9-in springform pan, press the mixture on the bottom and 1 inch up the sides.
Beat the cream cheese, condensed milk, and chocolate syrup in a large bowl until smooth.
Dissolve the instant coffee in hot water, then add to the mixture.
Fold in the whipped cream and pour the mixture over the crust.
Cover and freeze overnight or for at least 8 hours.
Remove the torte from the freezer 10 minutes before serving.
Key lime pie
Looking for something light and tangy to fulfill your sugar cravings? Check out this easy key lime pie recipe from Once Upon a Chef.
Ingredients
1/3 cup light brown sugar
4 tbsp melted unsalted butter
1 1/2 cups graham cracker crumbs
2 14-oz cans sweetened condensed milk
1 cup plain Greek yogurt
2 tbsp lime zest
3/4 cup lime juice
1 cup heavy cream
2 tbsp confections sugar
8-10 thin lime slices
Instructions
Preheat the oven to 375 degrees Fahrenheit.
Combine the graham cracker crumbs, melted butter, and brown sugar until the mixture is well combined.
Press it into the bottom and up the sides of a 9-in pie pan. The crust should be around a quarter-inch thick.
Bake for ten minutes until the crust is lightly browned, then let it cool.
Lower the temperature to 350 degrees.
Whisk the condensed milk, yogurt, lime juice, and 1 tbsp lime zest in a large bowl.
Pour the mixture on the crust and bake for 15 minutes.
Let it cool for 30 minutes at room temperature, then chill in the fridge for three hours.
In a bowl, beat the heavy cream until peaks form.
Add in the confectioner's sugar and beat until peaks form again.
Top the pie with the whipped cream and garnish with the remaining lime zest and sliced limes.
These four summer dessert recipes are perfect for almost any occasion. If you're looking for a quick and healthy snack, you can try the mango sorbet. On the other hand, for a surprisingly simple showstopper, the key lime pie and frozen mocha torte are both ideal. No matter what you are in the mood for, there is a recipe on this list that you will absolutely love. Happy baking!
BlissMark provides information regarding health, wellness, and beauty. The information within this article is not intended to be medical advice. Before starting any diet or exercise routine, consult your physician. If you don't have a primary care physician, the United States Health & Human Services department has a free online tool that can help you locate a clinic in your area. We are not medical professionals, have not verified or vetted any programs, and in no way intend our content to be anything more than informative and inspiring.
Editors' Recommendations