Have you recently found a recipe calling for cassava flour, and had no idea what it was? Well, you've come to the right place. Cassava is a starchy, potato-like root found in Latin American countries near the Caribbean. It is also known as "yuca" depending on the region.
Recently, cassava flour has become a popular ingredient in many recipes, because of its wide range of nutritional benefits. In its raw form, the root is poisonous and potentially fatal but is a delicious ingredient when prepared correctly. Many people favor this root and eat the plant mashed, fried, or ground into flour to make bread or chips.
While similar to potatoes, the cassava root is not entirely the same. Cassava has brown, fleshy skin with a white fibrous interior, and is far pricer and not prepared in the same ways as a potato.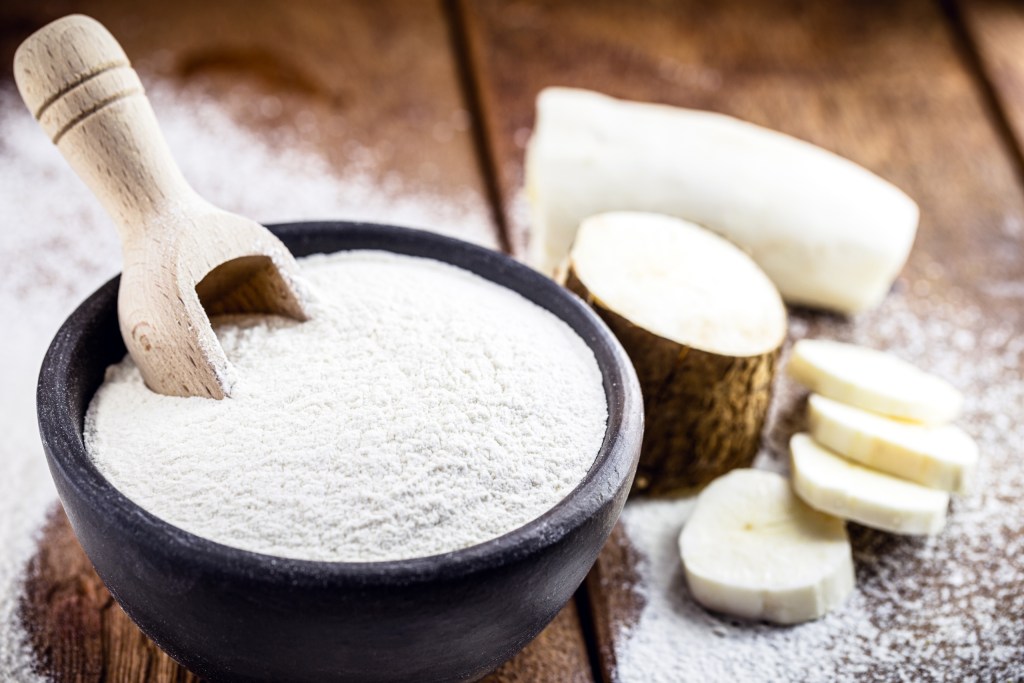 Nutrition benefits
Cassava flour is higher in protein than potatoes but doesn't include as many vitamins and minerals. In fact, cassava can actually inhibit the body's intake of vitamins and minerals, when consumed in excess.
Still, cassava flour is a welcome option for people who prefer gluten-free flour. While there aren't many nutritional benefits, it is a tasty alternative to wheat flour.
What does it taste like?
The skin of the cassava root is not edible – it's toxic and becomes very chewy when cooked. Most people peel the skin of the cassava root and discard this outer, bark-like layer.
The inside of the cassava plant is white, starchy, and tastes best when cooked, providing a sweet, earthy, and slightly nutty flavor. Since cassava presents a mild flavor and is slightly bitter, many people add strong spices to enhance the flavors of any cassava-based dish.
What is cassava flour?
Cassava flour is made of grounded cassava roots, then dried to create a flour-like ingredient that is then used to make bread. Many people use cassava flour to make empanadas, tamales, and chips out of this Latin American staple. It is also an ingredient in tapioca, used to thicken the pudding.
This flour is also gluten-free, making it an excellent alternative for people who have a gluten allergy or intolerance.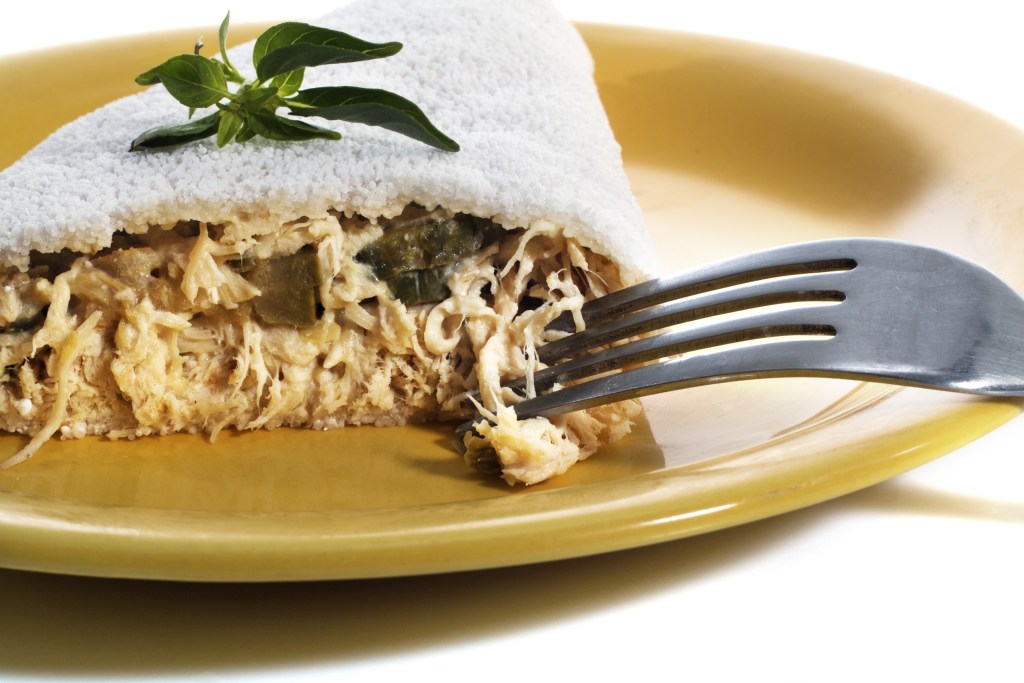 How to use cassava
Once your cassava is peeled, cut it into small chunks and boil before mashing it to create a nice paste, similar to mashed potatoes, to pair with meat dishes. Looking for a crunchy snack? Cut the root into small slices, season, and bake to create delicious, gluten-free chips.
Did you know you can also make your own cassava flour at home? Cut the root into small diced chunks and boil it until soft. Drain the water, allow it to cool, then use a grater to grind it into smaller chunks. Then, bake the small pieces on a nonstick baking sheet at a low temperature for about eight hours to remove any moisture. If you have one, you can also use a dehydration tool to expel moisture more quickly. Once dried, put the small cassava bits into a food processor and grind them into a fine dust. Store your cassava flour in the pantry, but keep it in the freezer if you'd like to save it for a longer period of time.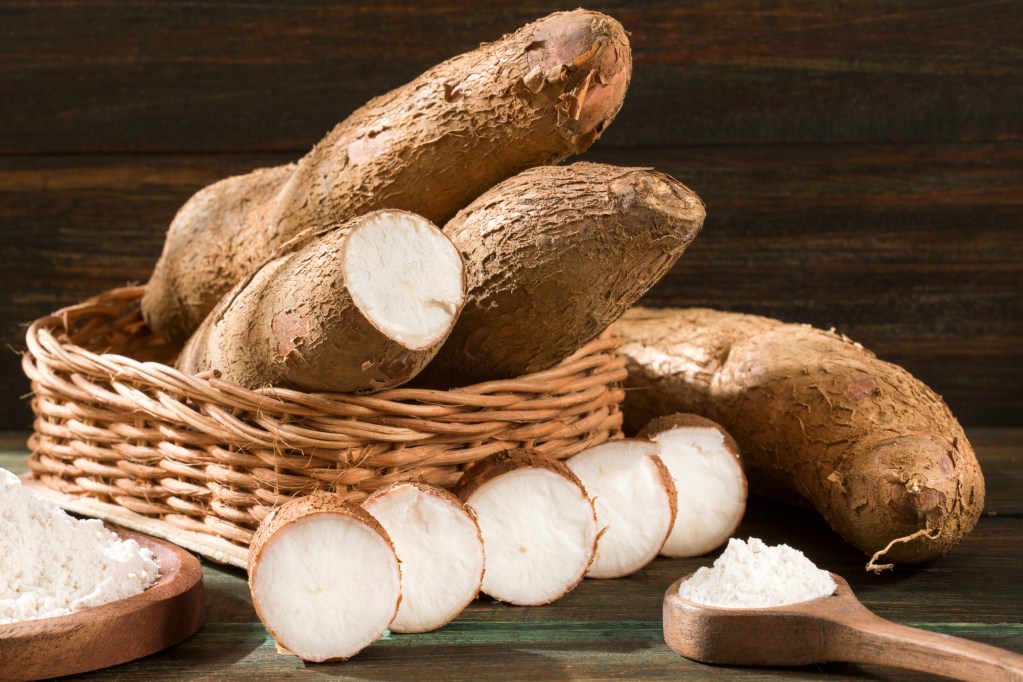 Disclaimer: BlissMark provides information regarding health, wellness, and beauty. The information within this article is not intended to be medical advice. Before starting any diet or exercise routine, consult your physician. If you don't have a primary care physician, the United States Health & Human Services department has a free online tool that can help you locate a clinic in your area. We are not medical professionals, have not verified or vetted any programs, and in no way intend our content to be anything more than informative and inspiring.
Editors' Recommendations