Remember when you were a kid and you came home from school a little tired? What would your mom or dad usually do? Tell you to drink a glass of orange juice. You always perked right up and were ready to go play until the streetlights came on, right?
You should be doing that for your face. Serums are the best when it comes to giving your skin the vitamins, minerals, and nutrients it needs. Vitamin C serums give your skin that same boost that a glass of cold orange juice does for your body. Though the benefits are different, they are just as important.
We want your skin to look its best and for you to feel more confident in it. So let's check out why you should be using skincare products with vitamin C.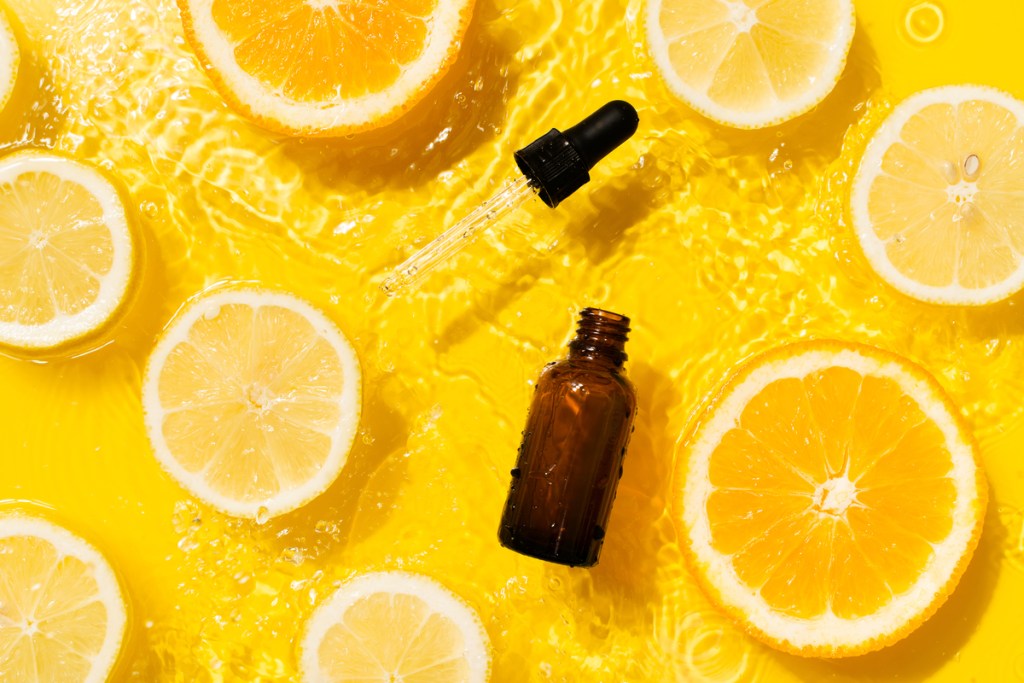 A few basics
Before we talk about its benefits, let's review a few important facts about incorporating vitamin C serum into your skincare routine.
While there are some serums that you should only use once or twice a week, you can use vitamin C every day. And you should use it during the day. The best time to apply this serum is in the morning before you apply your moisturizer serum.
Be careful about combining serums. When used together retinol and vitamin C can cause redness and irritation. But that doesn't mean you have to stop using retinol. Use your vitamin C serum when you wake up and use your retinol before bed.
You can use with hyaluronic acid
These two you can layer. Apply your thinner serum first, let it dry completely, then you can put the other one over.
Results don't happen overnight
Even the most magical of serums take a few weeks to really work. Vitamin C needs at least a month. Use it every day and be patient. It is working.
What it does
So what does a serum with vitamin C do for your skin? A few remarkable things, actually.
This is important if you have wrinkles and fine lines that you want to see go away. Collagen is the protein that keeps your skin tight. Boost your collagen and you can see your lines soften and even smooth out.
If you have uneven coloring from old acne scars or sunspots, it can reduce their appearance. Vitamin C serums can help correct hyperpigmentation so you see a more even skin tone.
If you have puffy spots, saggy corners, or need a little overall lift, vitamin C serum can tighten things up. It will reduce inflammation, calm redness, and firm up your face. That collagen that it helps boost helps to tighten your skin.
If you struggle with those dark circles, a serum with vitamin C is perfect. Though it is best for redness and age spots, it can help with the under-eye circles. Since it helps with lines and puffiness, your eyes can look brighter and lighter.
These are but a few of the benefits, vitamin C serums offer. One thing it does not help with is treating acne, but it can improve many other skin problems that cause your face to look dull, saggy, and uneven.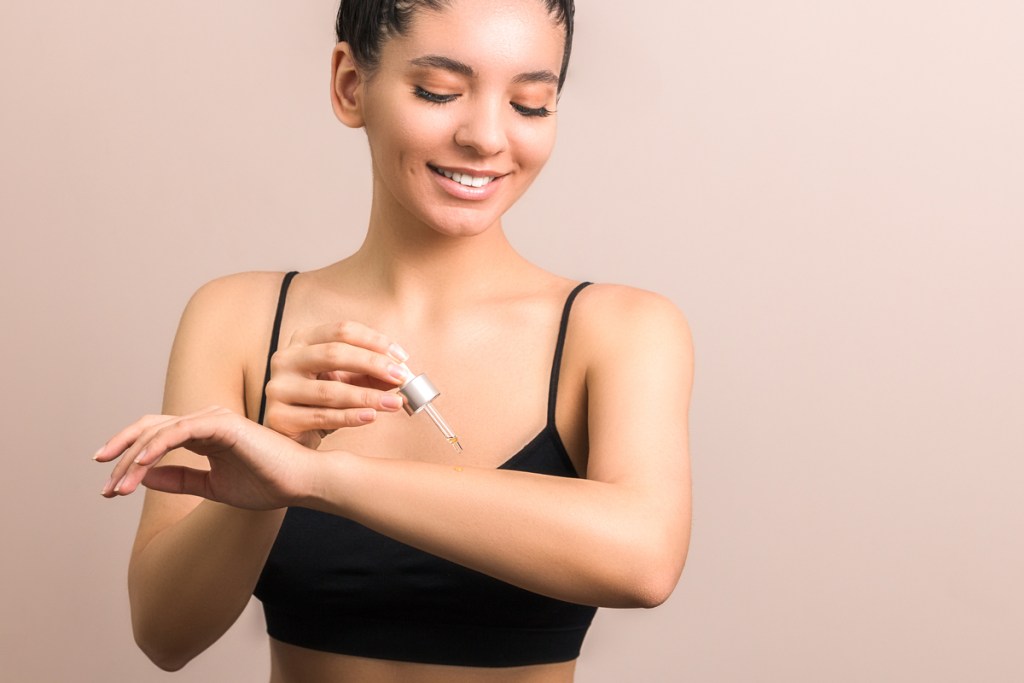 Best products
If you are ready to give vitamin C skincare products, here are a few we love.
Mad Hippie is one of our absolute favorite skincare lines. It's newer, so it's not as well-known but, it's amazing. Their Vitamin C Serum also contains vitamin E and hyaluronic acid, so your skin is going to get a real treat. A dash of chamomile helps calm your skin.
TruSkin's Vitamin C Serum is a clean beauty product that will help with skin tone and firmness while taking care of those sunspots. It will also help protect your skin against further damage. The plant-based ingredients will be gentle while the vitamins and hyaluronic acid take care of your skin.
Truskin Vitamin C Serum For Face – 1 Fl Oz: Target
Olehenriksen's Truth Serum doesn't lie when it comes to results. To feel smoother and softer skin, this collagen-boosting serum can do it all. It contains green tea extract to help deliver antioxidants right to your skin. Your skin will look brighter and brighter every day you use it.
Truth Serum® – OLEHENRIKSEN | Sephora
We know you only want what's best for your skin. When you have dull and dry skin, you don't feel like facing the world. With these vitamin C serums, you can watch your skin become healthy and full of life so you can always be ready to face the day. We can't wait to see how you'll love how much healthier your skin will look after a few weeks of adding a vitamin C serum to your skincare lineup.
Editors' Recommendations