Are you annoyed at the never-ending upkeep (and sometimes pain) of shaving, waxing, and tweezing stray hairs to perfection? If you're totally over this daily landscaping, laser hair removal might be for you. If you're ready to say your last goodbyes to your eyebrow threader, let's dive into the power and permanence of laser.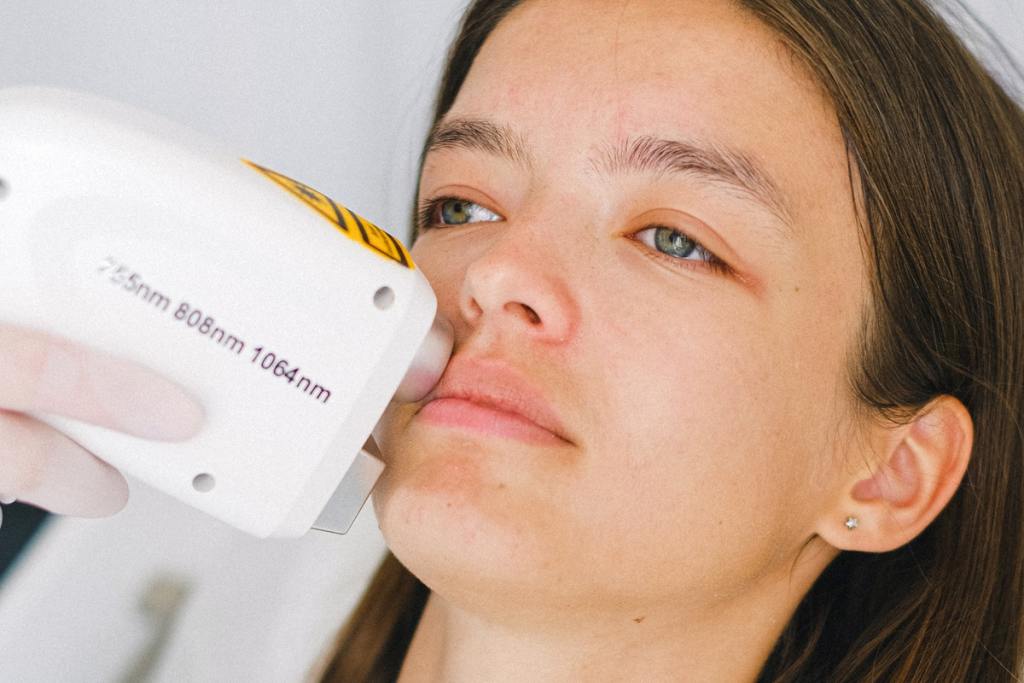 What's going to happen
The name itself can be a little daunting, and you might be wondering: How does it even work in the first place, and how painful is it, really? For the procedure, a technician will point a small laser at your skin, targeting the hair follicles. The heat from the light damages these follicles, slowing down how fast your hair can grow back. This is a process, so depending on the area you're lasering, you may have to receive multiple rounds of treatment. By the last appointment, those follicles should be dead so hair cannot grow back.
Be aware, however, that these treatments don't work as well on dark skin. This is because the laser identifies hair follicles by looking for darker roots, and sometimes, the laser targets the melanin pigment instead of the follicle. This is another unfortunate note in the history of racial exclusivity of the beauty industry, but luckily, many manufacturers are creating more precise equipment.
Before starting your first treatment:
Shave the area and get rid of as much hair as possible. This ensures the laser can find the follicles properly, making the whole treatment more effective.
It's crucial that you don't pluck, wax, or otherwise rip your hair out by the root. You need the roots of the hairs in place for the treatment to work effectively.
Stay out of the sun as much as possible. Sun exposure can make your skin more sensitive, putting you at a higher risk of scarring after the procedure.
That might sound painful, but many share that the pain of waxing is much worse. This treatment may be uncomfortable, but it doesn't feel like burning as much as it feels like getting little pinches all over your body.

What does laser hair removal cost?
This is a little open-ended and depends on the company as well as the part of your body that you laser. Generally, treatments cost between $300 and $1,000 a session. Therefore, if you opt for a $300 treatment at least four times, you're looking at an investment of around $1,200 on the lower end. This is considerably more expensive than buying razors and shave gel, but it may be worth it since you'll never have to pay for razors or waxes again.
If you constantly have to buy razors, shave gel, tweezers, dermaplaning tools, or wax appointments, all of that will add up. Monthly $50 waxes, $30+ packs of razors, and countless products will likely run you well over $1,200 in the long run. It's up to you to decide whether you want to invest a large amount of money now for a long-term benefit or pay a little at a time for as long as you plan to self-groom.
How long does laser hair removal last?
After you spend the thousand dollars (or two), are you done forever? Is laser hair removal permanent? Well, you should see a nice, hair-free life for around 2 years. After that, you will have to do a little bit of upkeep. However, the hair won't grow back nearly as thick or as fast as before, so you will likely only need to go once or twice a year. Further, many companies provide a significant discount for upkeep treatments as opposed to the initial ones.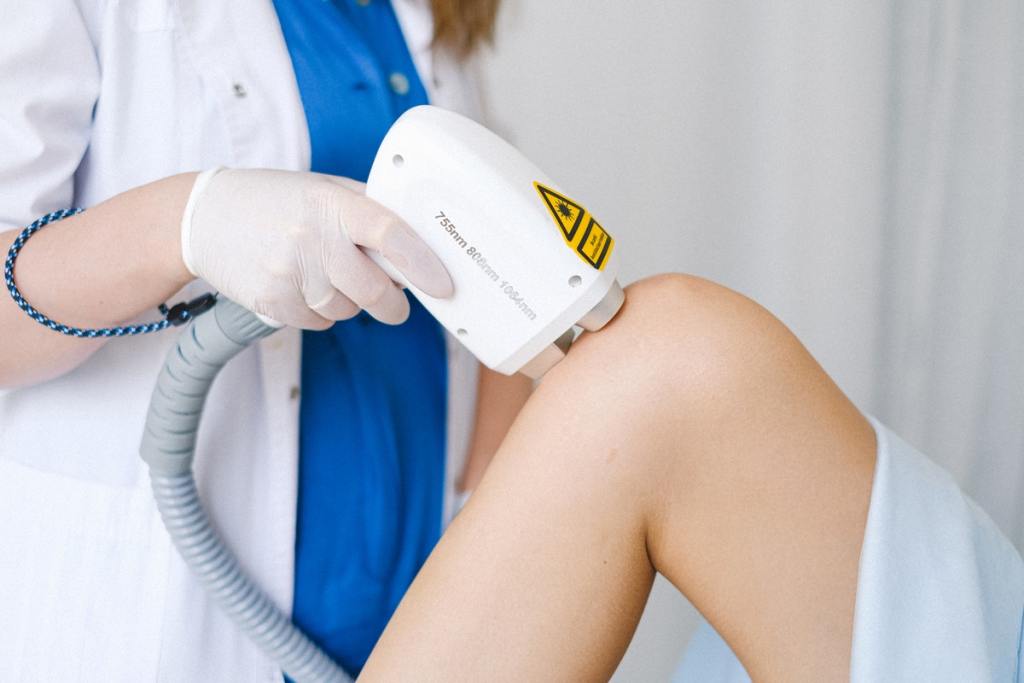 Pros and cons
Let's do a quick recap to see if you are ready for the plunge of laser hair removal.
Cons
Takes at least 9 months with multiple sessions

Expensive upfront cost

Peach fuzz may stick around

Is not as precise on darker skin
Pros
Significantly reduces hair growth

Effective on any area of the body

Cost-effective in the long run, depending on your grooming routine
This tool is certainly newer than a good old-fashioned razor, so it's understandable if you're hesitant to try it. However, if you're looking for a more convenient and permanent alternative to shaving, waxing, plucking, threading, and whatever else, laser hair removal should be something you talk to a dermatologist about immediately. We know we will!
BlissMark provides information regarding health, wellness, and beauty. The information within this article is not intended to be medical advice. Before starting any diet or exercise routine, consult your physician. If you don't have a primary care physician, the United States Health & Human Services department has a free online tool that can help you locate a clinic in your area. We are not medical professionals, have not verified or vetted any programs, and in no way intend our content to be anything more than informative and inspiring.
Editors' Recommendations