It's finally happening: Your teen is ready to experiment with makeup. Are you excited to show your teen this world of fun and play, or are you concerned about how makeup can affect their skincare and self-esteem?
However you're feeling, there are a few things to consider before you have the conversation, so let's dig into why your teen might want to wear makeup and how you can handle it.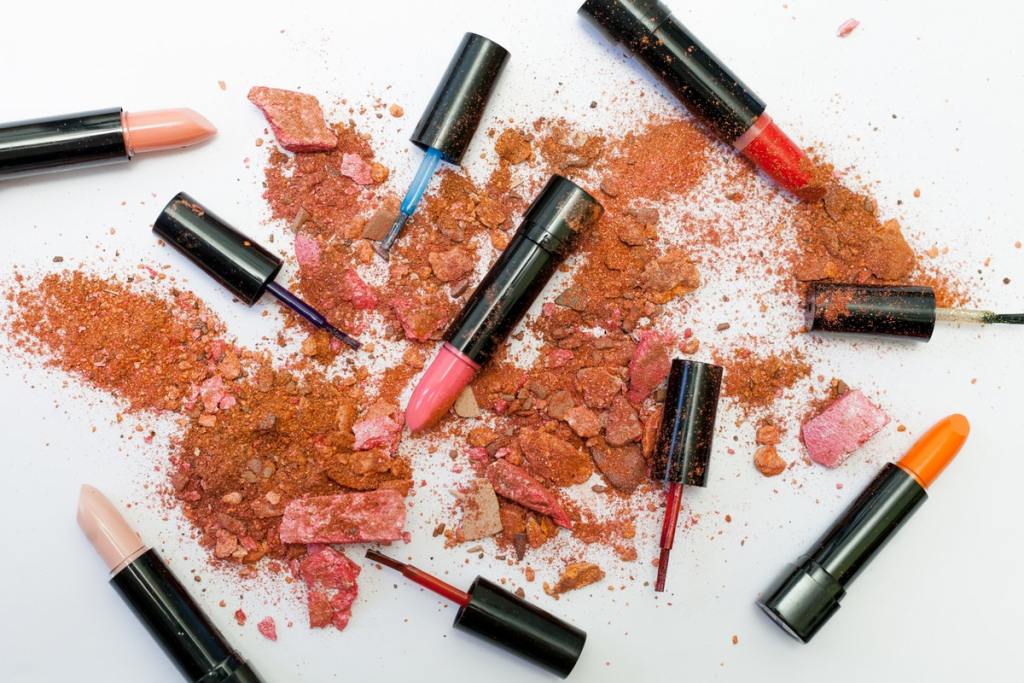 Before you buy anything
When your teen is ready to experiment with makeup, it's a big moment. It's a sign that they're growing up and becoming aware of how they look and possibly how others perceive them, too. Understanding where the interest is coming from is a big factor in your discussion about skincare, makeup, and self-esteem.
Most likely, your teen is just looking for new and creative ways to express themself. With professional and amateur makeup artists alike dominating social media, it's natural that teens are curious to try it out, too. Their friends are also likely experimenting with makeup, and joining them is a great way for your teen to connect with their peers. As long as they want this for themselves and aren't feeling pressured to do so, there is little reason for concern.
Second, puberty brings a handful of hormonal changes which cause acne and other skin conditions. The teen in your life might want to use makeup to cover up blemishes, making them less self-conscious throughout the day. In this instance, it's important to have a conversation about how makeup should enhance your existing beauty, not cover it up. Makeup can be a great tool to cover up annoying breakouts, but it's a slippery slope to becoming dependent on it. In this instance, speak with a dermatologist who specializes in young adults, who can point you toward the best products for acne-prone skin.
Talk to them about proper care
If you and your teen have agreed on a plan to incorporate makeup into their life, it's crucial to cover proper skincare. During this age, the skin is especially sensitive because of all the chemical and physical changes from puberty. Makeup just adds another hurdle for your skin to tackle, so practicing good facial hygiene is a must.
Developing a basic skincare routine including cleanser, toner, moisturizer, and sunscreen is a good start. Work with your teen to develop this habit before they start wearing makeup so it becomes second nature.
Be sure to remind them that teenage skin needs to breathe. A clean, fresh face should be the norm, and a full face of makeup can be occasional. Encourage your teen to emphasize one feature a day, so one day they'll practice the perfect winged eyeliner, and on another, they can rock a bold lip. This is a helpful way to introduce makeup into their routine, and they won't feel the need to be glammed up every day.
Let your teen start small
As with any new undertaking, it's best to start slow. A few basic products will ensure your teen has the space to explore new looks without exposing their skin to too many different products and chemicals.
Toner: A good quality face toner is a skincare must, as it hydrates the skin and removes any dead skin cells in the pores.

THAYERS Witch Hazel Facial Toner

is a fan favorite, tackling underlying dirt and oil to create a more even tone over time.
Eyeshadow: A basic eyeshadow palette is in just about every starter kit. It's lightweight, safe on the skin, and isn't applied to the entire face, allowing your skin some room to breathe. All of the different colors and textures available also create an opportunity for your teen to express themselves artistically.

BestLand Store's Makeup Palette Set

comes with a whopping 60 colors in glittery, metallic, and matte textures, which is more than enough to get started, mixing and matching every color imaginable.
Lip gloss: Lip color is simple and versatile, so it's a great opportunity to experiment with both bold and casual looks. Like eyeshadow, this product is limited to one facial feature, so there isn't concern about clogging up pores.

Beauty Glazed Lip Gloss Kit

contains 6 different colors from nude to bright red. Pair this with their favorite chapstick to prevent dry lips and keep the gloss lasting longer.
Brushes: While many makeup lovers' first tools are their fingers, a good quality set of tools is more hygienic and improves precision. EcoTools Makeup Set is vegan, the packaging is biodegradable, and you can plant the paper to grow wildflowers. Be sure to clean the tools with brush cleaner to prevent bacteria from building up.
Navigating teenage years is hard, and this won't be the last tough conversation you have. As long as you keep an open dialogue around skincare, self-esteem, and hygiene, it can become a great experience for both of you. Remember that makeup is an artistic outlet just like any other, and investing in tools and giving them space to practice is a great way to show your encouragement and support.
BlissMark provides information regarding health, wellness, and beauty. The information within this article is not intended to be medical advice. Before starting any diet or exercise routine, consult your physician. If you don't have a primary care physician, the United States Health & Human Services department has a free online tool that can help you locate a clinic in your area. We are not medical professionals, have not verified or vetted any programs, and in no way intend our content to be anything more than informative and inspiring.
Editors' Recommendations