Whether shopping in stores or searching online, it's difficult to be sure you're picking the right foundation for your shade. Some stores don't allow testers, and shopping online has always been a struggle. How many times have you purchased a shade that looked great on paper, only for it to be too dark, too light, too cakey, or too oily?
We're going to cover the best ways to choose a foundation without using testers or choosing products through trial and error. While finding the perfect foundation color to match your skin is a challenge, it certainly isn't impossible.
Know your skin type
First and foremost, you need to know your skin type. Even if you find the right color, the foundation can still look not quite right if it doesn't provide the type of coverage or moisture your skin needs. Knowing whether your skin type is dry, oily, or a combination allows you to narrow down your options to these specialty products.
Additionally, if you have oily skin, opt for a powder foundation rather than a liquid. Powder foundation gives a more matte look, ensuring you don't get that annoying forehead shine.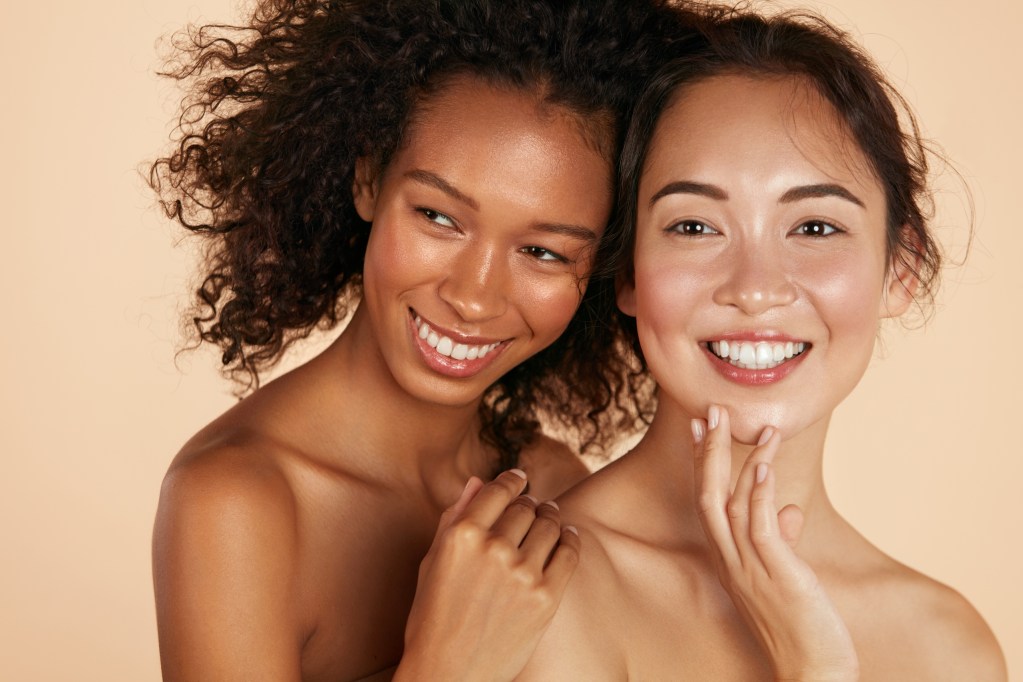 Understand your undertones
Undertones are slight shade differences in our skin, and there are three main types: cool, warm, and neutral. To figure out yours, look at the color of your veins. Bluish and purple veins tend to indicate cool undertones, while green veins indicate warm undertones. If the vein color is a combination of these, you likely have neutral undertones.
A jewelry test is another quick way to determine your undertones. Preference aside, those who look best in silver are cool-toned while gold wearers are warm-toned. The colors of each metal complement the slight tints of skin.
Once you determine your undertone, you can begin choosing a foundation with hints of color that match. For cool-toned people, a pink tint is best to bring out your rosiness. Warm-toned skin looks best with a slight yellow tint to complement the natural glow. Ask a cosmetologist or aesthetician if you need help determining which foundation suits you. Some companies also note which undertones best suit their products, so keep an eye out when reading the product description.
Choose a coverage
Once you have a good idea of what color and tone works best for you, it's time to decide the coverage level. If you wear foundation to color correct or cover blemishes, look for products that sport high coverage. It's crucial for high coverage products to fit your shade and tones very closely, as the strong pigment makes any mismatch obvious. If you want to avoid looking overly orange or red, make sure your high coverage product is moisturizing, easily blendable, and, of course, matches your tones.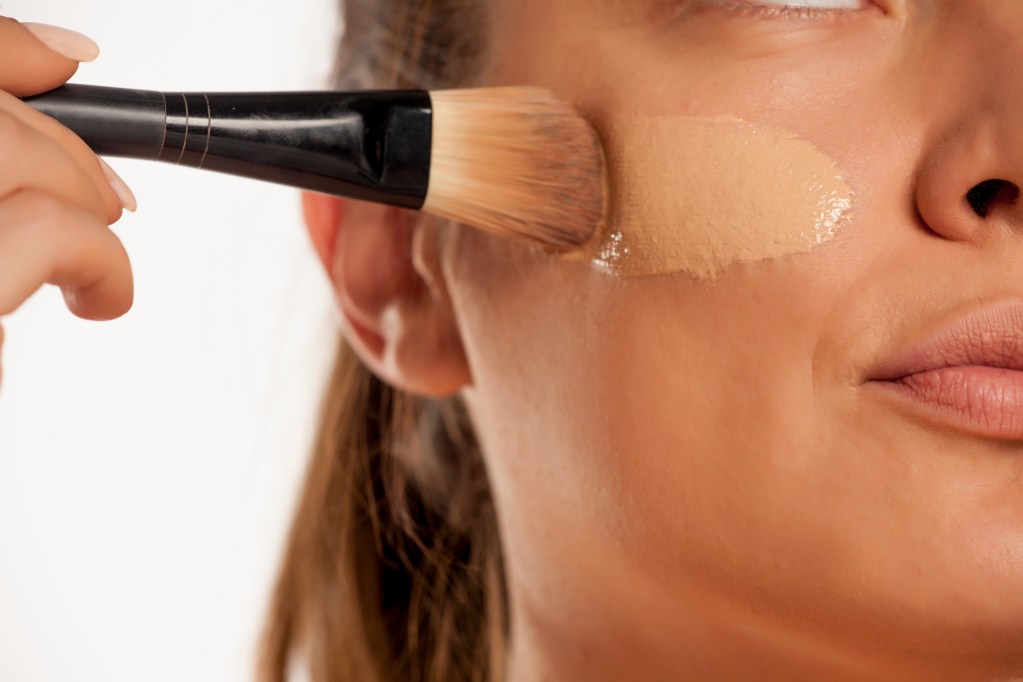 When in doubt, go lighter
No matter your skin type, coverage preference, or undertone, a good rule of thumb is to go lighter than you think.
When testing different foundations, people often match the shade to the back of their hand. However, the color of the face is usually lighter than the color of the back of our hands, so this trick will leave you with a product that is a shade or two darker than you need. This tip goes for online shoppers too, as shades often appear lighter in photos than they really are.
If the color is lighter than you need, there are quick fixes including concealer, bronzer, and other tinted powders and moisturizers that blend into your foundation to match your skin tone. However, a foundation that is too dark can hinder your natural highlight and glow, and it's more difficult to lighten up the shade without creating a chalky look.
Shopping for foundation can be challenging, but these tips will ensure you select the best product for your skin. Remember, when in doubt, go lighter with liquid foundations and use powders or concealers to color correct. Above all, choose a foundation that suits your undertones and skin color to bring out your natural pigment and glow!
Disclaimer: BlissMark provides information regarding health, wellness, and beauty. The information within this article is not intended to be medical advice. Before starting any diet or exercise routine, consult your physician. If you don't have a primary care physician, the United States Health & Human Services department has a free online tool that can help you locate a clinic in your area. We are not medical professionals, have not verified or vetted any programs, and in no way intend our content to be anything more than informative and inspiring.
Editors' Recommendations