Imagine this: You're in the market for some new mascara, foundation, and lipstick. Sounds easy enough right? Not quite. Not when you consider there are at least six different types of mascara, a plethora of foundation and lipstick shades, and hundreds of cosmetic brands to choose from. If you feel overwhelmed every time you walk into the beauty aisle, you're not alone.
Instead of standing in the makeup aisle for hours, let's walk through the best ways the pick out the perfect makeup product for you based on your skin tone and type.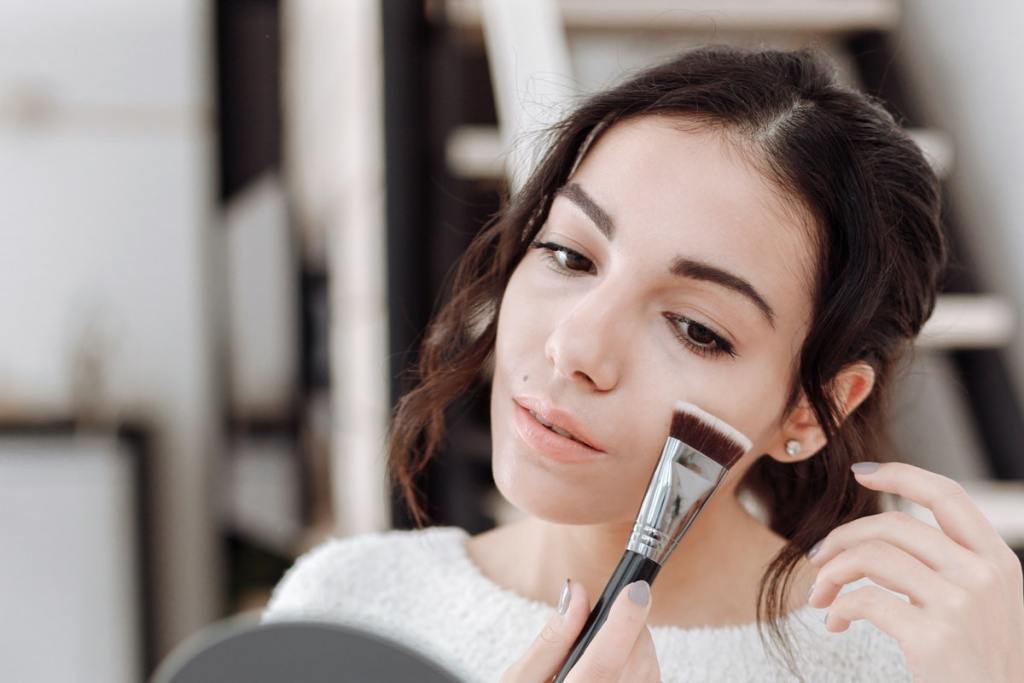 Know your skin type
Any makeup that is applied to the whole face, like foundation and concealer, needs to work with your skin type, whether it's oily, dry, or a combination of the three. If you have dry skin, for example, a matte finish may leave your face looking dull without the added element of shine. Next time you're in the beauty store, keep in mind that combination skin looks best with a powder foundation, dry skin glows with liquid, and a matte finish keeps oily skin at bay.
Know your skin tone
To know which colors and textures will look best on your skin, you need to first understand your skin tone and undertone. Matching the product to the color of your skin is only the first step. For a perfect match, the shade should also match your undertone, which can be warm, cool, or neutral. For example, if you have cool undertones and apply makeup with warmer colors, you may end up looking like you just had a bad spray tan. On the other hand, using cool colors on warmer skin can make it look ashy and take away your natural glow.
Further, different colors look especially vibrant with certain tones. People with warmer tones should try gold and bronze shades, cool tones shine in silver and berry shades, and neutral tones have the most versatile options but pinks especially pop.
Keep in mind that you need at least two foundation colors. Your skin tone changes throughout the year, and you need a foundation that matches, even if you have to mix a few colors together. As long as they're the same kind of product, and ideally the same brand, you can mix it up to match your shade all throughout the year.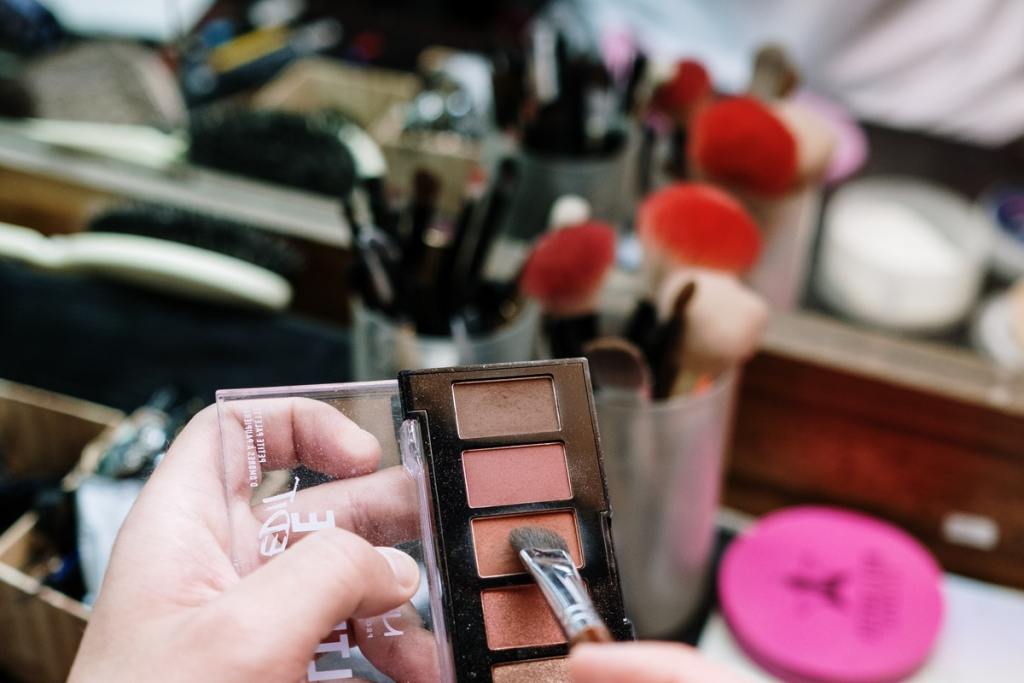 The best makeup to look for
Okay, now it's time for the fun part: shopping. All of these options are free of common irritants like parabens, sulfates, phthalates, alcohol, fragrance, and formaldehyde, so they're especially safe for sensitive skin. Here are some basic staples you should have if you want to experiment with makeup:
We love

L'Oreal Paris Infallible Pro-Glow Foundation

because it comes in a wide range of shades, allowing you to mix it up and find what works best for you. This full-coverage product also has SPF to keep your skin safe from the sun's dangerous UV rays.
Simplify your beauty routine and invest in one item for multiple purposes.

HAN Skincare Cosmetics All Natural Multistick

is a plant-based product for both lip and cheek color. There's also shea butter and vitamin E to keep your skin moisturized all day long.
Makeup is truly art for your face, and we all know the best way to start a work of art is with a clean canvas. Your skin should glow with and without makeup, and

Thayers Witch Hazel Toner with Rose Petal

is a must-have to make this a reality. This product cleans the pores and promotes an even tone.
Finding the right makeup is a challenge if you don't know where to start. With these basic tips, you'll be able to walk into any beauty store and leave with all the products that will leave you with glowing, eye-catching skin. Once you're comfortable with the basics, feel free to explore additional products like highlighters, contour sticks, and eyeliner. Makeup is all about self-expression and experimentation, so keep trying out new products and techniques until you develop a look that's uniquely you.
BlissMark provides information regarding health, wellness, and beauty. The information within this article is not intended to be medical advice. Before starting any diet or exercise routine, consult your physician. If you don't have a primary care physician, the United States Health & Human Services department has a free online tool that can help you locate a clinic in your area. We are not medical professionals, have not verified or vetted any programs, and in no way intend our content to be anything more than informative and inspiring.
Editors' Recommendations