Hormonal acne is horrible. That's it. If you thought hormonal acne was only for teenagers, we're sorry to break the bad news. You can have hormonal acne at any point in adulthood because our hormone levels continue to change throughout our lifetimes, even when we're well past puberty.
While adult acne is unavoidable for some, there are some hormonal acne treatments that can prevent and manage breakouts, leaving you with clear, glowing skin from here on out.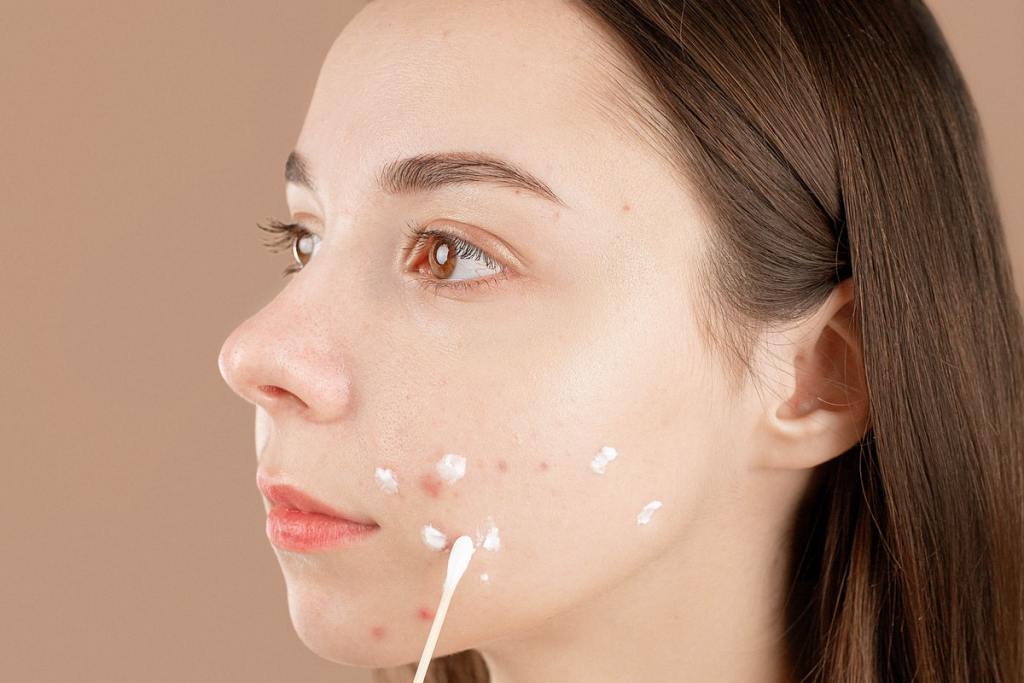 What hormonal acne is and who can get it
Hormonal acne is acne caused by changes in the hormones that increase your sebum production. In regulated amounts, these lipids make your skin look moisturized and youthful. Unfortunately, too much sebum production can make skin extra oily, clogging up your pores and contributing to acne. Beyond hormones, diet and stress can also contribute to adult acne.
Breakouts at the lower half of your face along your jawline and cheeks are the most popular spots for hormonal acne. Further, they are also not your usual whiteheads and blackheads but rather small bumps that may be painful and tender to touch. This means that tackling hormonal acne means managing all of the factors that contribute to changes in hormone levels like medications, eating disorders, and stress.
Unfortunately, women are more prone to hormonal acne because there are more biological processes that affect hormone levels, often on a monthly basis. Pregnancy, diet, menstruation, medication (especially hormonal birth control), and stress all impact hormone levels in women's bodies.
How you can treat hormonal acne
While it is near impossible to prevent hormonal changes, there are myriad ways to manage the symptoms:
Hormonal acne is terrible, and to add insult to injury, it can be much worse for people managing periods or pregnancy. Unfortunately, many of us will deal with adult acne, especially hormonal acne, for a large part of our lives. To manage it effectively, stay informed about how to treat it and make some lifestyle changes that promote hormonal balance like maintaining a proper diet, managing stress, and keeping an eye on your medications.
Remember that you are not alone, and there are many products and solutions available to tackle all of your skin woes. While no one knows how to get rid of hormonal acne for good, we can at least help you take care of it when it comes back around.
BlissMark provides information regarding health, wellness, and beauty. The information within this article is not intended to be medical advice. Before starting any diet or exercise routine, consult your physician. If you don't have a primary care physician, the United States Health & Human Services department has a free online tool that can help you locate a clinic in your area. We are not medical professionals, have not verified or vetted any programs, and in no way intend our content to be anything more than informative and inspiring.
Editors' Recommendations