People with straight hair envy people with curly hair. People with curly hair envy people with straight hair. It's the never-ending Sneetches situation in real life. But people with curly hair do know that there is a whole process when it comes to doing your hair.
Your hair loves routine and will thrive once you have found one that works for your locks. For the curly-haired people, there are a few extra steps between a shower and walking out of the door. Let's go over how to perfect a natural hair care routine for the curly Qs out there.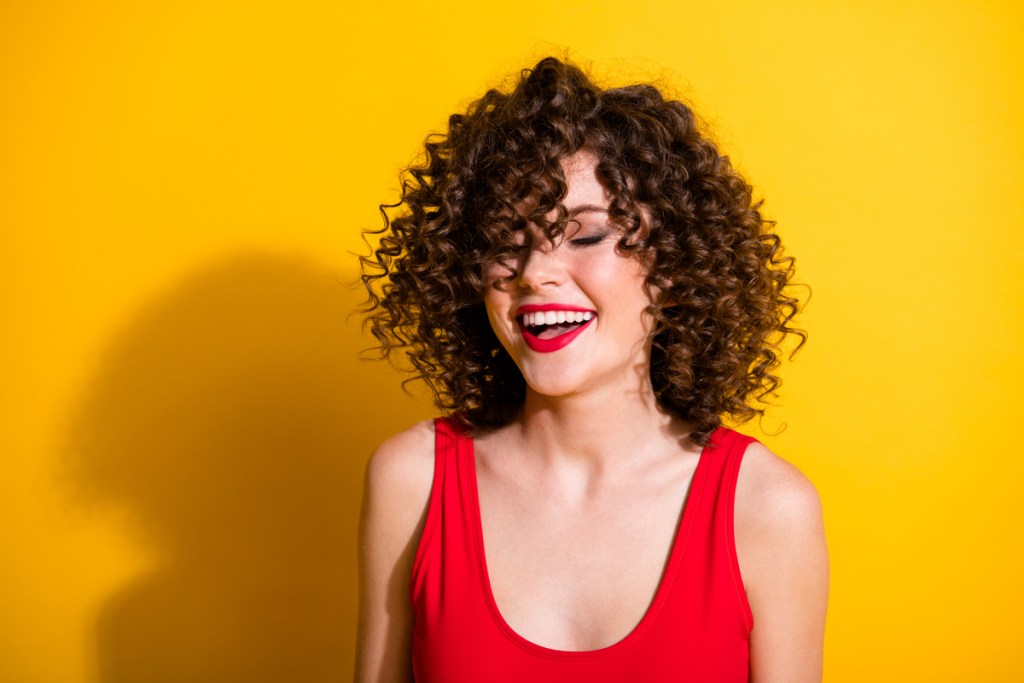 Know your hair type
Are you a 2C or a 4B? If you don't know what kind of curly hair you have, you won't be able to style it properly. If you have no idea, just check a chart out. Compare your tresses and see where you land. If you think your hair might be one of a few, or your hair looks different on different days, you might want to see a stylist.
It all starts with what kind of hair type you have to find the right products, which is a crucial step to doing curly hair properly.
Hair Types 2021: How to Style Your Curly, Wavy, Straight Hair (cosmopolitan.com)
Out of the shower
If you don't use hair masks, you're going to want to start. Curly hair needs way more moisture than straight hair. Those curls will not bounce and will never be defined if they aren't hydrated to the max.
In a pinch, you can apply some conditioner to your hair and let it sit for up to 30 minutes before you shampoo.
You can also use a hydrating mask. Bread Beauty Supple Hair Mask Creamy Deep Conditioner would be great for any kind of hair that needs some extra moisture. Specifically for all curly hair types, it only takes about 10 minutes to bring your hair back to life.
Hair Mask Creamy Deep Conditioner – BREAD BEAUTY SUPPLY | Sephora
Get the right shampoo
Your curls will never sit still if you don't have the right shampoo and conditioner. Make sure it's a clean beauty product because curls hate those harsh chemicals. Look for a compatible shampoo and conditioner for your specific hair needs.
Know if your hair is dry or oily. Using the right shampoo and conditioner will help your hair will look the way you want it to.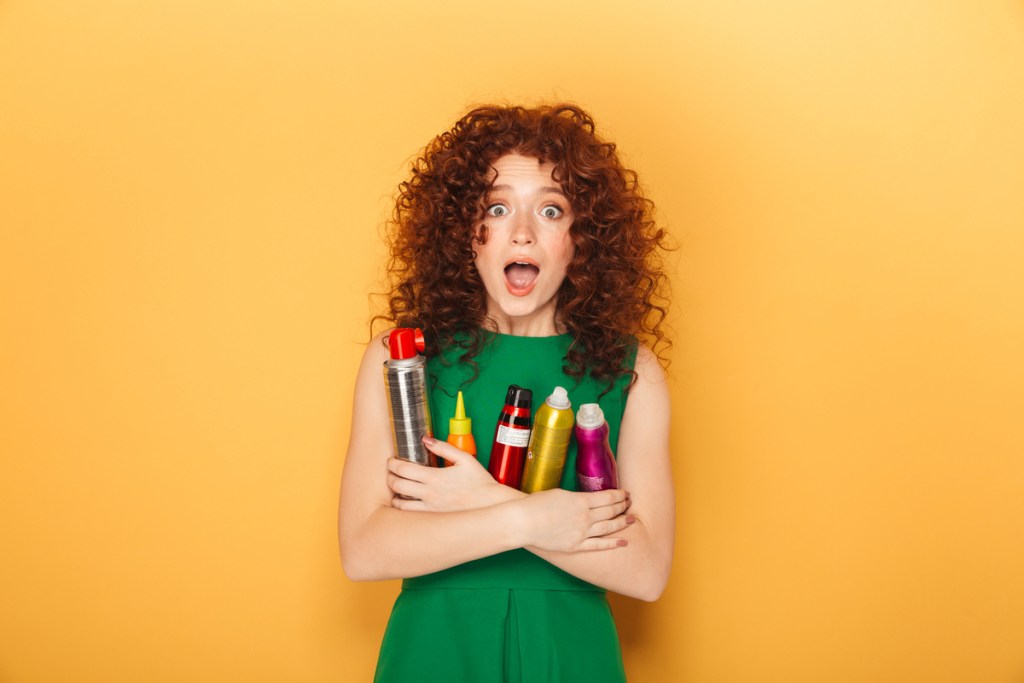 Curly hair mistake – over-shampooing
One mistake you may be making is using too much shampoo and shampooing too frequently. We aren't saying to stop shampooing altogether. But skipping a few days in between is better than washing every single day.
You also may need to be using more conditioner. If you have longer hair or thicker hair, you need to use even more. Coat your strands and ends thoroughly. A shampoo and conditioner set we swear by is OGX Quenching + Coconut Curls. We noticed an immediate softening and defining of the curls.
Watch the brush
We know the satisfaction of brushing out your hair and then taking all of the hair out of your brush and throwing it away. But really, try to resist the temptation. Curly hair is significantly more likely to break and be damaged while brushing than straighter hair.
If you need to detangle, get a wide comb, and comb while your hair is soaking wet. In the shower would be best. That cute brush with the giant plastic knobs at the end? Throw it away now. If you have to use a brush, get one like Tangle Teaser Thick & Curly Salsa Red Detangling Hair Brush that is made for thicker curly hair specifically.
Tangle Teezer Thick & Curly Salsa Red Detangling Hair Brush | Ulta Beauty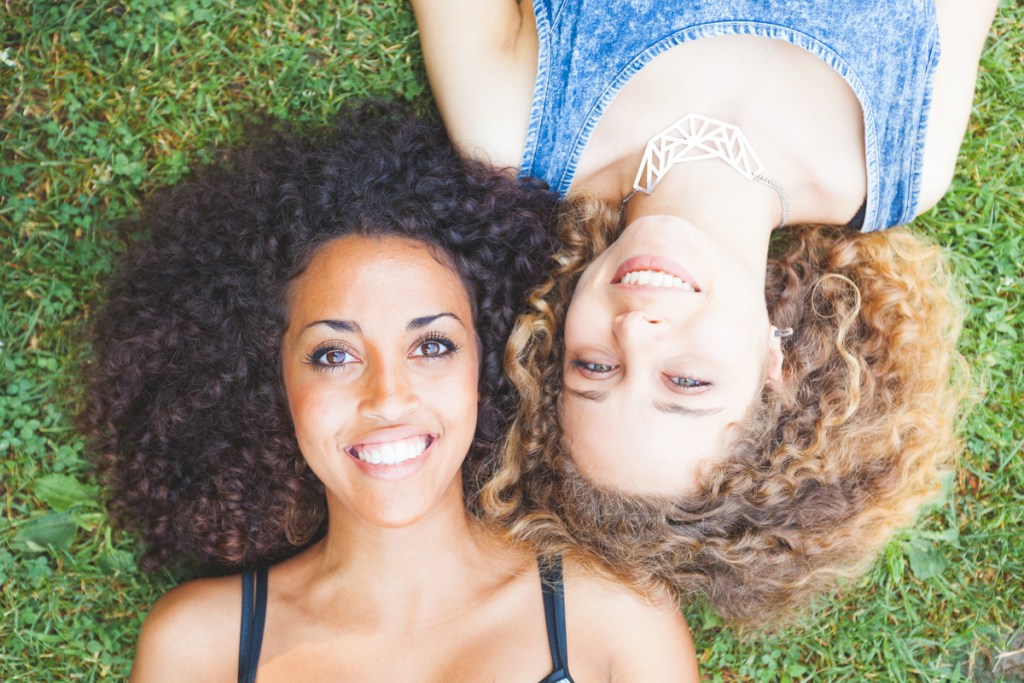 Beware of the heat
We know that drying your hair saves time, but it's also destroying your hair. We mentioned that curly hair needs more moisture, so if you are blasting it with high heat, you are only drying it out more. Air drying should be your go-to whenever possible.
If you can't or don't have the time to air dry, use an awesome diffuser on low heat. Take your time, section your hair off, and don't rush. We love the DevaCurl Devafuser because it can go over pretty much any existing dryer. Plus, its handy shape is especially for curly hair drying.
Devacurl Devafuser Diffuser: Target
Watch it when you sleep
Having curly hair is a 24-7 job. Even when you are sleeping, you still need to take care of your tresses. A silk or satin pillowcase or hair wrap will protect you from bedhead and your curls from damage. Giving your hair this royal treatment will make it easier for you to go two or three days without shampooing. You'll see less breakage, and your curls will retain their own moisture and oil locked in, making your strands healthier in the long run.
Using these natural hair care steps consistently and continuously will get into better habits. Your hair will be more moisturized, hydrated, nourished, and full of life. So start today by locking down your natural hair care routine to see more vibrant and defined curls.
Editors' Recommendations