Ah, summer. It's time for beaches, fresh air, fruity drinks, and getting that beautiful sunkissed glow. Unfortunately, there's a pretty thin line between sea salt-induced beachy waves and dehydrated, burned hair.
While we know by now that it's crucial to protect our skin with sunscreen, many don't know the importance of protecting the hair as well. Next time you get ready for the beach, be sure to check out these methods to protect your hair from damage.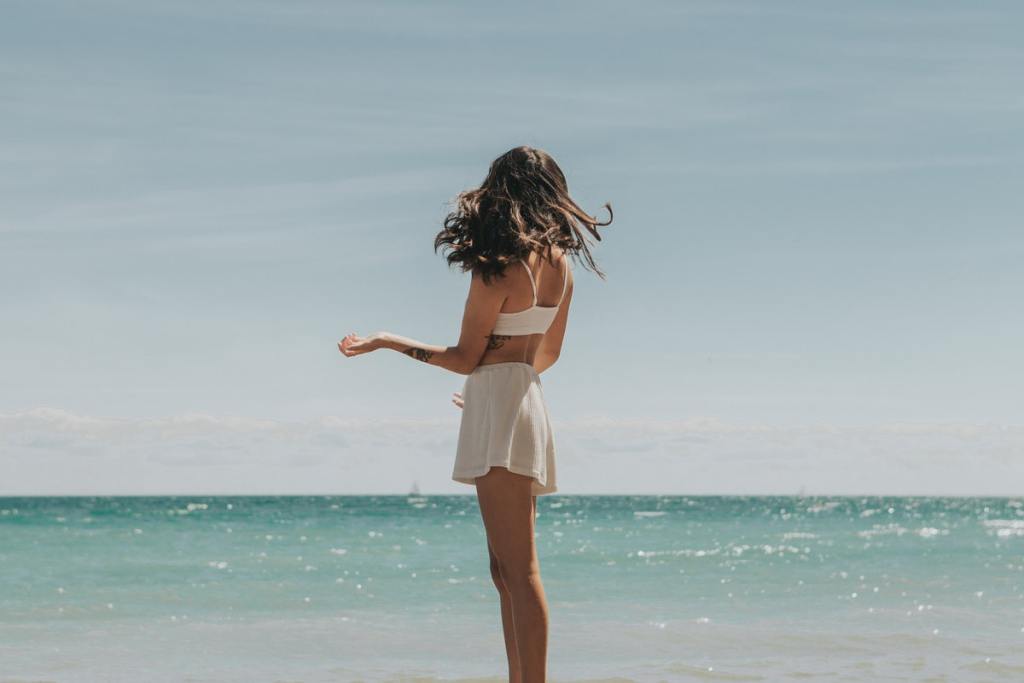 How to prep for the beach
Protecting your hair starts before you even put on your flip-flops. A little preventative care goes a long way, so give your hair some love before exposing it to those harsh UV rays.
Spray your hair: When styling your hair with heat, it's best to spray a protectant on it first. The same rules apply to natural heat from the sun. Sun Bum 3-in-1 Leave In Treatment will not only protect your hair from UV damage but will leave it feeling more moisturized than ever. As a bonus, you won't find sulfates, parabens, or other harsh chemicals in this product that often dry your hair out more and irritate the scalp. If you forget to spritz before you leave, spray this on your hair as soon as you get home to lock in any remaining moisture.
Serums are your friend: Blond Absolu Heat Protecting Serum from Kerastase is our favorite sun-proof serum. If you know you have a beach day planned out, add this serum before you style it. The hyaluronic acid ensures your hair is strong enough to survive some sun and can protect your hair in temperatures hotter than you bake a cake.
Don't spend too much time in the water: To best protect your hair, you may need to make a few habit changes. While products and serums are sure to invigorate your locks, sometimes you need to give your hair a break from the sun. To prevent damage, keep your hair out of the water as much as possible. Not only will saltwater dry your hair out faster than you can swim a lap, but if you like to frequent a pool, that chlorine-filled chemical bath will wreck your hair too. Invest in a high-quality swim cap or throw your hair in a bun and take a break from deep dives.
Cover your hair: The easiest way to prevent a burn is to limit exposure. With a cute sun hat, you can keep your scalp and hair safely tucked away and look super stylish while doing it. If you aren't a hat person, no need to fear. If you have a scarf in your closet, turn that fall layering piece into a perfect summer cover-up. Silk scarfs are best since they won't tug or pull on your hair and damage it more.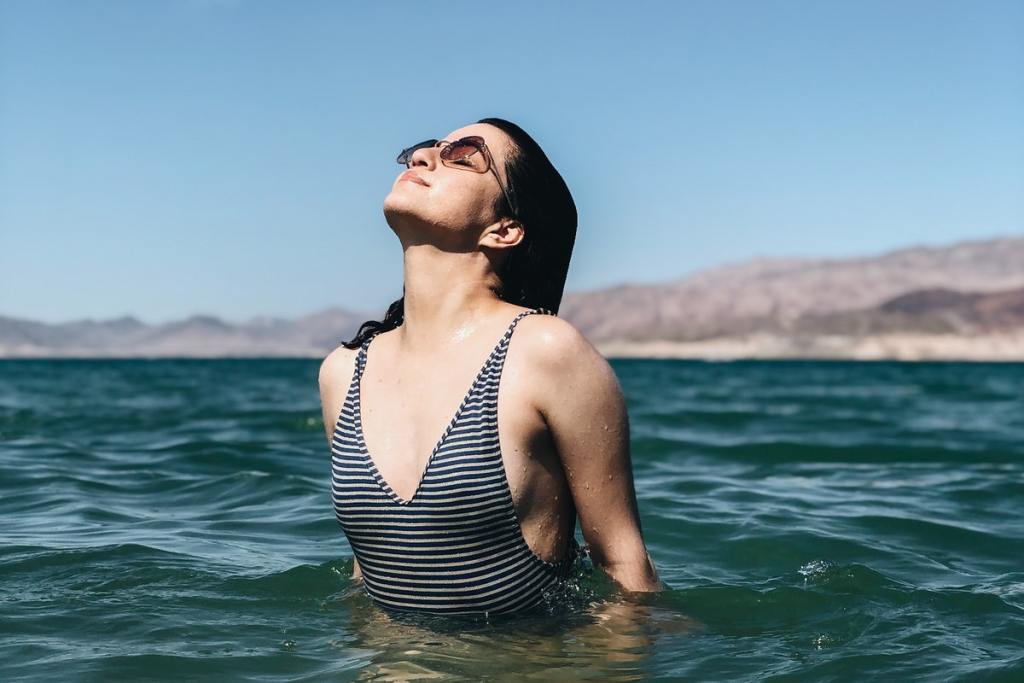 After the sun has set
While prevention is key, sometimes we make mistakes and forget to reapply sunscreen or coat our hair with that extra layer of protectant. That's okay. Take a deep breath and apologize to your mane with a luxurious deep condition.
Hydrate your hair: The Therapy Session Hair Mask by Eva Nyc is the perfect way to say sorry to your hair. The Argan oil will deeply condition your hair and bring it back to its moisture-filled life, fending off breakage and other types of damage.
With these few tips and tricks, you can ensure your beach waves look a little more fierce. You (and your hair) should enjoy the sun without fearing its dehydrating effects. Give your hair some love before, during, and after a hot summer day to make sure your mane looks as good as the summer warmth makes you feel.
BlissMark provides information regarding health, wellness, and beauty. The information within this article is not intended to be medical advice. Before starting any diet or exercise routine, consult your physician. If you don't have a primary care physician, the United States Health & Human Services department has a free online tool that can help you locate a clinic in your area. We are not medical professionals, have not verified or vetted any programs, and in no way intend our content to be anything more than informative and inspiring.
Editors' Recommendations