Yoga is a popular exercise for expert yogis and child's pose fans alike. It helps strengthen and tone your muscles while increasing flexibility, promoting deep breathing patterns, and improving circulation.
If you're looking to add yoga into your routine, you don't need access to a yoga studio to reap the benefits. Below, we gathered some of the best online resources for learning the discipline and practice of yoga safely on your own. In no time, you'll be able to learn yoga at home and develop a strong mind-to-body connection.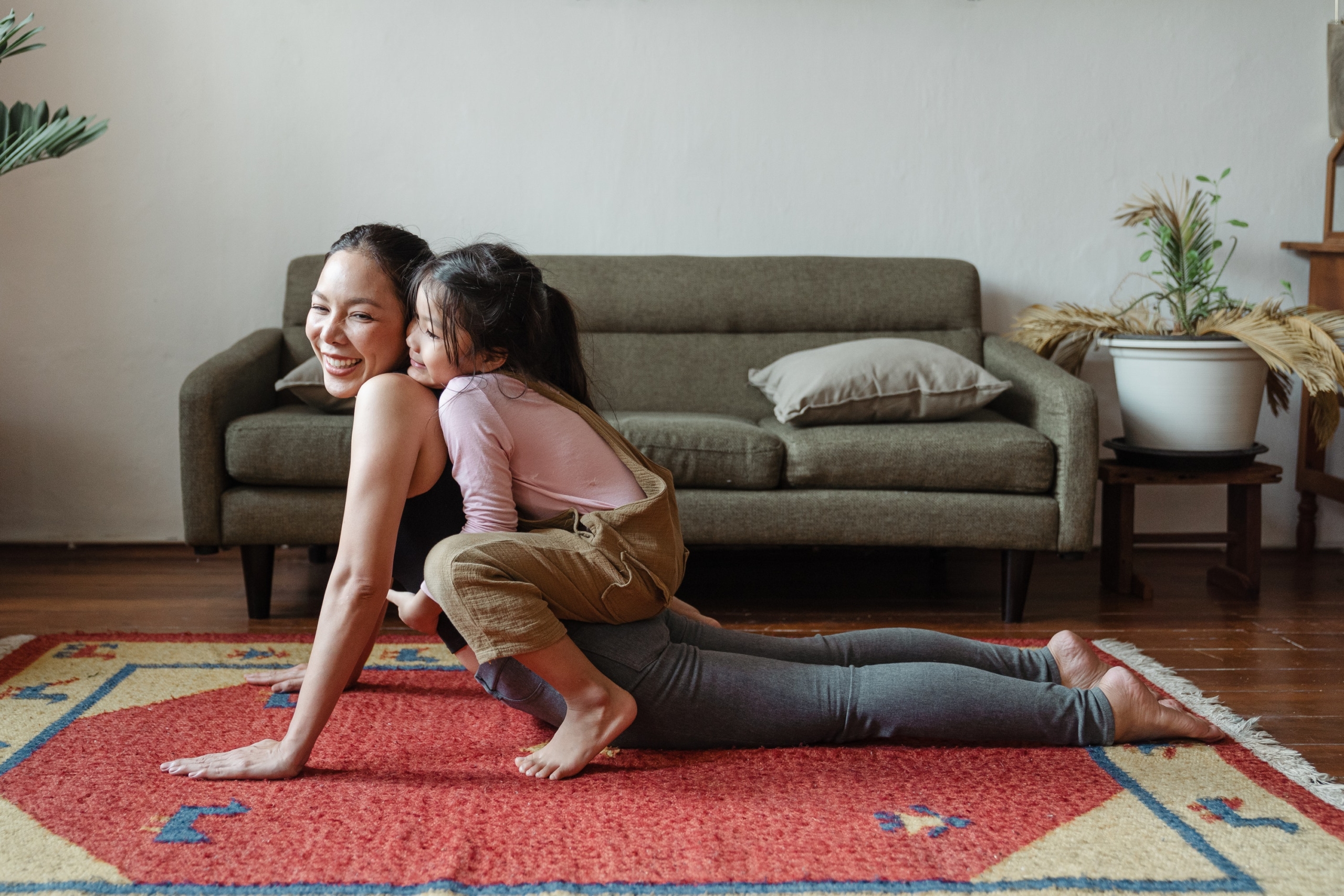 Online yoga resources
There are many different yoga practices including Sivananda, Raja, Bhakti, and many more. Yoga originated in India possibly as long ago as 3000 BC, and gurus introduced the practice to the West at the end of the 1800s. Since then, it has evolved into the physical fitness and relaxation technique many know it as today.
While you should practice more advanced moves under the watchful eye of an expert, there are many online resources to aid in a safe yoga journey at home.
Corepower Yoga
Corepower Yoga walks through a variety of moves in a beginner-friendly, easy to understand method. This site boasts a choice of over 250 instructional videos as well as a selection of guided meditations, all for as low as $19.99 per month. If you're a more casual yogi, Corepower Yoga also posts at least one hour-long video for free every week.
YogaDownload.com
If you're brand new and still learning the basics, YogaDownload.com is perfect for you. The training starts with the fundamental postures like Forward Fold, Downward Facing Dog, and Triangle Pose. Additionally, the program focuses on breath work, spending significant time instructing how to breathe correctly while performing these yoga poses.
The site also includes a large library of programs, videos, and tutorials that provide one-off instruction in all the basics, just in case you don't want to wait through an entire class to learn one specific move.
YogaDownload.com is a membership-based service, starting at a $12 monthly fee, which provides access to the website, mobile app, ROKU channel, and over 1,600 streamable videos.
Yome
Yome will make you feel like a world traveler, with a large selection of videos shot in exotic locations across the globe. Wouldn't you love to learn proper techniques as your instructor teachers against the backdrop of the crystal clear waterfalls and blue skies of Zanzibar?
The fantastic video locations aren't even the best thing part; This site is best for individuals who are curious and want to try many different styles. Yome organizes classes by the style of yoga (Ashtanga, Vinyasa, Hatha, etc.), difficulty, and keywords like knee pain, breathing exercise, vitality, or detox.
Videos are also downloadable, so you can save and easily find them later. Further, you can "favorite" videos and build a playlist to create your own personalized routines.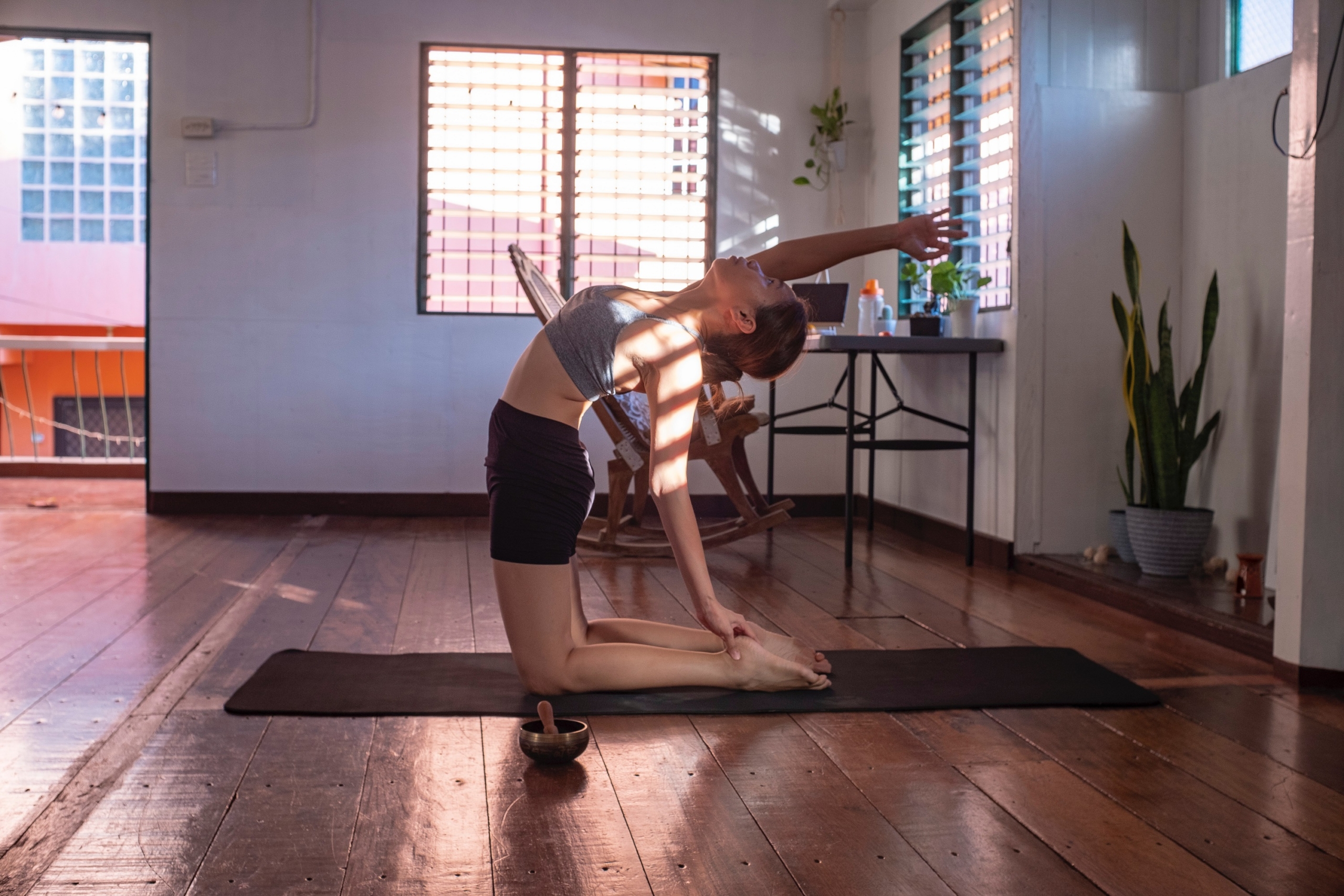 Yoga with Adriene
Yoga with Adriene is a Youtube channel, provided to you at no cost. Adrien is a yoga expert with over 2 million subscribers who return to her channel week after week for her 20 to 35-minute easy-to-follow videos.
Adriene's Youtube videos cover a wide variety of yoga classes for any occasion, including Yoga for a Rainy Day, 6-Minute Yoga for Hips, Yoga for Actors, and Yoga for Runners.
She has also compiled a series of videos known as "Revolution," a once-a-day, one-month program for anyone who wants to get moving a little bit every day.
Do Yoga With Me
Last but certainly not least is Do Yoga With Me. Instead of charging monthly fees, this site relies upon donations. This is best suited for the more advanced crowd, so if you've already got some basics under your belt and are ready to tackle more difficult moves at home, this site is for you.
Do Yoga With Me offers meditation practices, tutorials, and full yoga classes. They also provide an amazing array of yoga styles like Vinyasa, Hatha, Ashtanga, and Kundalini, as well as prenatal and power yoga.
Bringing your yoga practice into your own home can be as simple as turning on your TV. So pick your ideal workout space, craft your yoga music playlist, prepare your mat, towel, and bottle, and tune in to your favorite online resource. With a little bit of practice, you'll be well on your way to boost your energy, improve posture, and develop those all-important core muscles.
BlissMark provides information regarding health, wellness, and beauty. The information within this article is not intended to be medical advice. Before starting any diet or exercise routine, consult your physician. If you don't have a primary care physician, the United States Health & Human Services department has a free online tool that can help you locate a clinic in your area. We are not medical professionals, have not verified or vetted any programs, and in no way intend our content to be anything more than informative and inspiring.
Editors' Recommendations