Pilates is a low-impact workout with significant benefits. The method, developed by Joseph Pilates in the early 1900s, focuses on strengthening your whole body, particularly the core, through small, precise movements. It can help improve your posture, mobility, and stability. Because Pilates emphasizes breath, flow, and precision, it provides a stress-busting distraction from everyday life.
One of the most common ways to do Pilates is in a studio, but you can also get a good workout at home. Several Pilates apps offer routines for beginners and more experienced users. There are also ones with short and long classes so that you can fit exercise into your busy schedule. Try one or more of these apps for Pilates.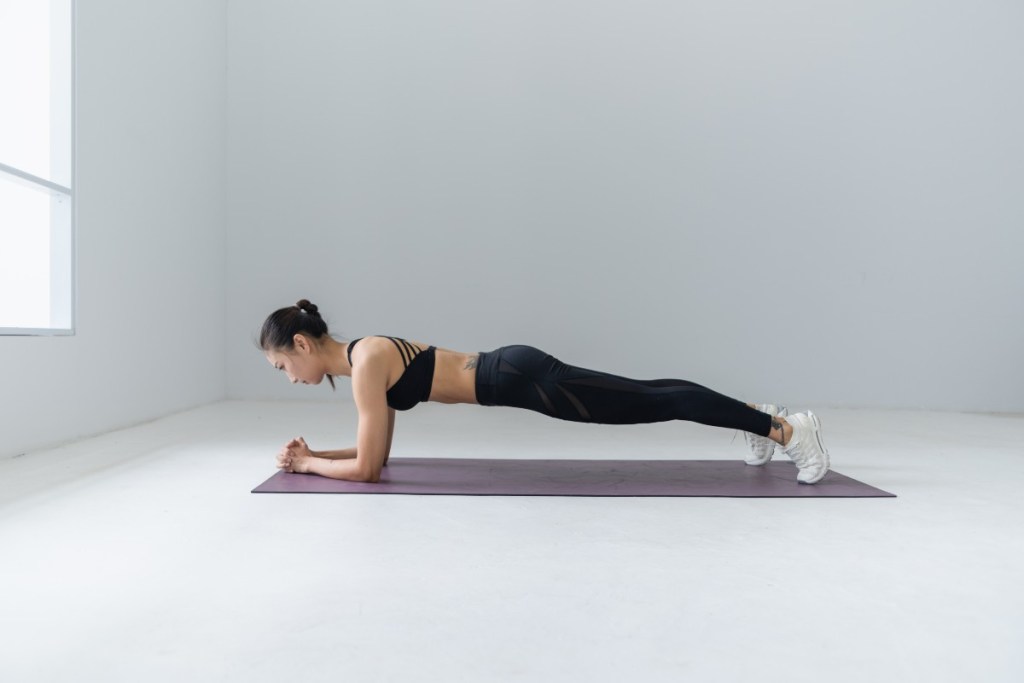 Pilates Anytime
Users love Pilates Anytime for its variety and flexibility. By signing up, you'll score access to more than 3,400 classes by about 200 teachers aimed at all levels. You can also choose the type of equipment you'd like to use. No Pilates ball? No problem. You can make use of customized filters and avoid workouts that require one. Other filter options include duration and class type, like lower-body. New classes get added constantly so that you don't get bored, and you can sign up for programs to help you stay on track. Pilates Anytime is $18 per month after a 15-day trial. It's available in the App Store and on Google Play.
30 Day Pilates Challenge
This app will help you supercharge your Pilates regimen. The idea of the 30 Day Pilates Challenge app is to encourage you to get in a daily workout for one month, helping you to form a habit. The class lengths range from 20 to 40 minutes, making it easier to fit Pilates into your routine. There are beginners and advanced classes, plus ones that focus on specific body parts, like glutes. It's free with in-app purchases and available in the App Store and on Google Play.
Pilatesology – Pilates Online
There is no shortage of options with Pilatesology – Pilates Online. Users have access to 1,500 on-demand videos. Filters allow you to select workouts to match the equipment you have, whether that's just a mat or a tricked-out home gym complete with a Wunda Chair. You can take longer classes, but some are only 10 minutes, allowing you to log exercise even on your busiest day. When you don't have time to spare, you don't want to contend with spotty Internet. The app allows you to download classes while offline, so you don't have to worry about video buffering. Pilatesology – Pilates Online is $20 per month or $179 per year after a 14-day free trial. You can find it in the App Store or on Google Play.

Club Pilates GO
Club Pilates GO aims to bring the studio's popular workouts to your home. You'll find full-body routines taught by engaging instructors that make you feel like you are taking a live class. Though they can't be there to fix your form, they provide detailed instructions and point out common mistakes on-air, helping you to make adjustments. The teachers also emphasize control, strength, and precision throughout the class, centering you on the mat and off. Club Pilates GO is free with in-app purchases and available in the App Store or on Google Play.
5 Minute Pilates
This app is perfect for the busy bee who still wants to squeeze Pilates into their lives. As the name implies, every workout is five minutes or less, and there's a timer function to prove it. It's an excellent way to ease into your day, unwind at night, and get started with Pilates. More advanced users also find classes that fit their skill level on 5 Minute Pilates. The user experience is as seamless as the instructor's flow during classes, so you won't waste time trying to navigate the app. It is free with in-app purchases and available in the App Store or on Google Play.
Pilates is a workout that emphasizes precision, breathing, and flow. It can help you with your posture, mobility, and mindfulness. Though going to a studio can be a fun experience, you can also work out in the comfort of your own home using Pilates apps. For many, it is a fantastic exercise option — and a welcome change from doing 100 crunches per day — but you'll always want to keep good form in mind to prevent aches, pains, and injuries. It's always a good idea to discuss any new fitness workout regimen with a doctor. Individuals who just had major stomach surgery or are recovering from an injury are among those who will want to get clearance from a healthcare provider before starting Pilates.
BlissMark provides information regarding health, wellness, and beauty. The information within this article is not intended to be medical advice. Before starting any diet or exercise routine, consult your physician. If you don't have a primary care physician, the United States Health & Human Services department has a free online tool that can help you locate a clinic in your area. We are not medical professionals, have not verified or vetted any programs, and in no way intend our content to be anything more than informative and inspiring.
Editors' Recommendations