Toothpaste tablets — a toothpaste formula that's made without water and pressed into a disc-like form –have gained popularity over recent years but are still relative newcomers to the market. These are designed to keep your teeth clean and freshen your breath, and they are convenient enough that you can brush after every meal, especially if you are traveling or are frequently on the go. If that doesn't convince you, just wait — we've got even more reasons why these little tablets are your new travel essential.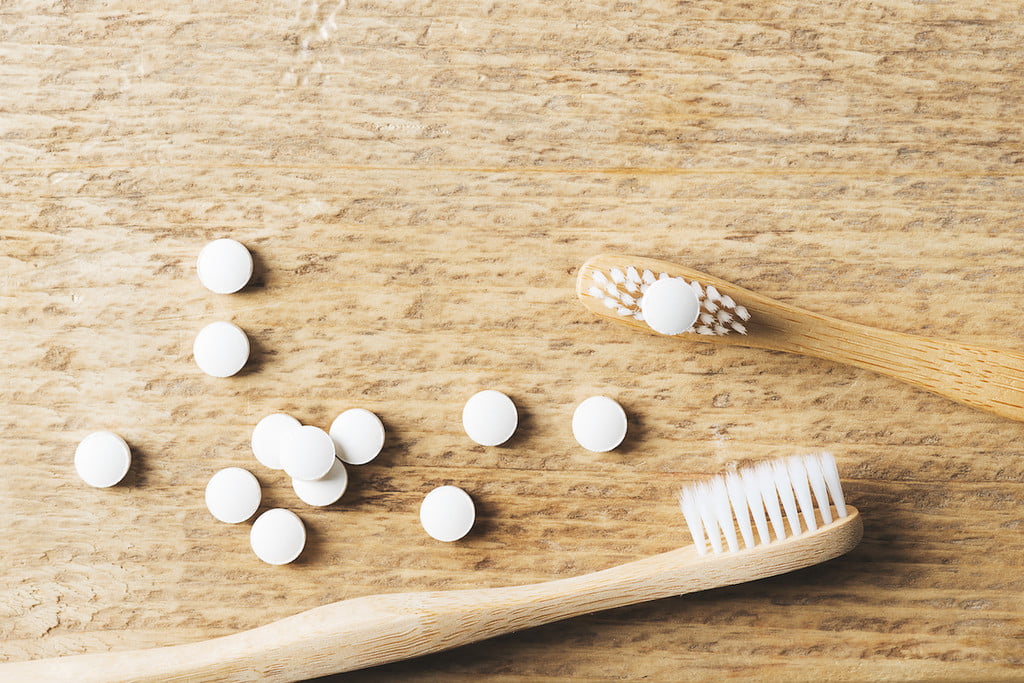 Are there benefits over regular tube toothpaste?
There are many benefits to using toothpaste tablets. For one, they are good for the environment because most tablet brands are packaged in recyclable glass or paper containers. That means there are no tubes to end up in landfills. They are also water-free, so they become easier to ship, which means their users have a lower carbon footprint.
The best part is that toothpaste tablets are super easy to bring along when you're traveling. They are safe to bring through airport security if you are traveling by air and are compact in form, so if you're taking a road trip or backpacking on a camping trip, you don't need a lot of space to carry them. They are also a lot less messy than using regular toothpaste. There's no tooth brushing or water involved, meaning you'll spend less time messing around in the bathroom or after meals and more time making the most of your vacation.
We also love keeping these tablets in our purses, bags and cars. Sometimes that spicy lunch or strong morning coffee is just a little too much, and these tablets are perfect for a quick brush before we carry on with our day.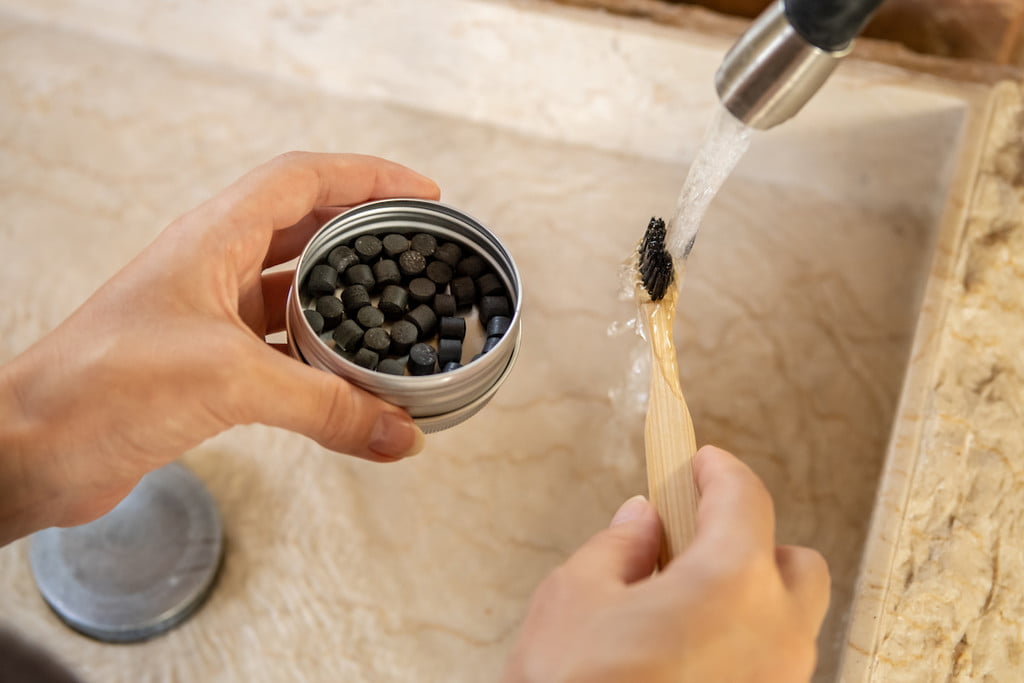 Our favorite brands
There are a ton of toothpaste tablets on the market, so it often comes down to personal preference once you've tried a few. Bite-One is a popular brand of toothpaste tablet because the company also sells mouthwash tablets, refillable floss, and plastic-free toothbrushes, and it is only $30 for a four-month subscription. They also call them "bits," which is just fun to say!
Hello is an option for vegans, and it's never tested on animals, which we love. It's free of dyes, preservatives, and artificial sweeteners, and as an added bonus, it "tastes like rainbows and sunshine (aka bubble gum!), works brilliantly, sparkles like a dream." Their tablets sell for $8.99 for a one-month supply.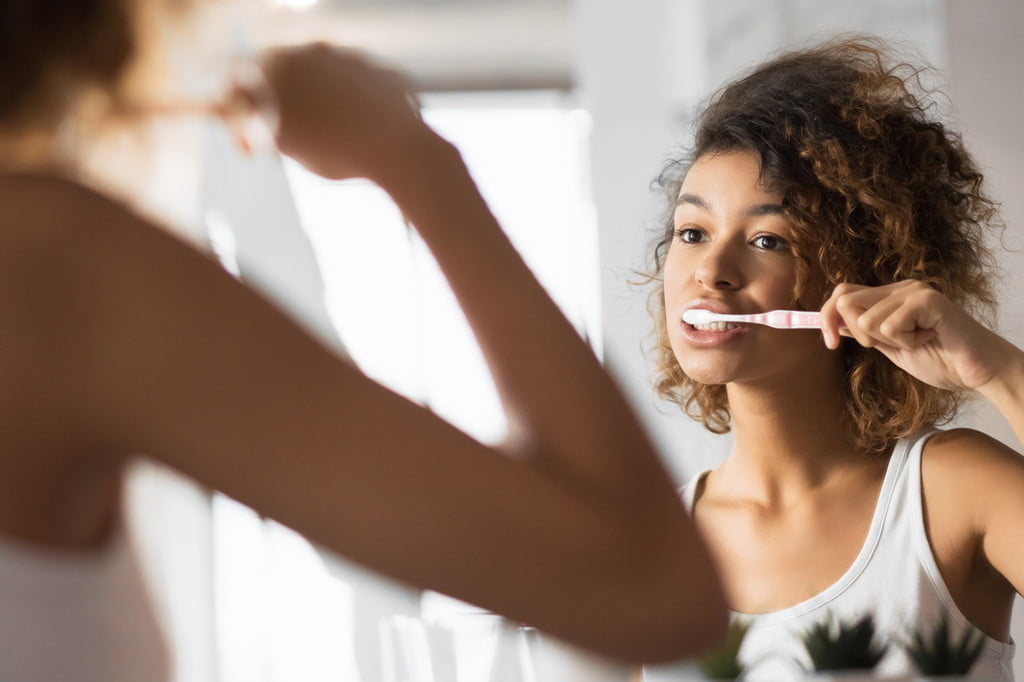 Toothpaste tablets are a great alternative to tube-based toothpaste if you're looking to become more eco-friendly and especially if you travel frequently. They are easy, convenient, and come in a variety of flavors and kinds (dairy-free, toxin-free, vegan), so there are more consumer choices available. With so many reasons to love this great toothpaste alternative, we know you'll enjoy tossing them in your travel bag as much as we do.
Editors' Recommendations