Although vaccination levels are rising all over the United States and the rest of the world, many travel restrictions continue. Even for those who have been fully vaccinated, it is suggested that travel should wait or at the very least be limited.
With that said, there are locations making moves to open up to those who are vaccinated. For instance, the European Union announced recently that its members agreed on specific measures to allow vaccinated travelers in. However, it fell short of announcing when those measures would go into effect and its borders would open.
Other countries aren't waiting for the EU's go-ahead. Spain declared that fully vaccinated Americans are welcome as are their children, even if the kids aren't vaccinated. Spain's borders will open on June 7, 2021. Austria went further than Spain and has said it will allow partially vaccinated travelers in.
Other EU nations are following suit, with Greece, Croatia, Bulgaria, Romania, and Germany making similar declarations.
However, what do the Centers for Disease Control (CDC) say, and what is American policy right now? Should you travel after the vaccine? Is the COVID-19 vaccine travel safe? Let's break down the most current recommendations.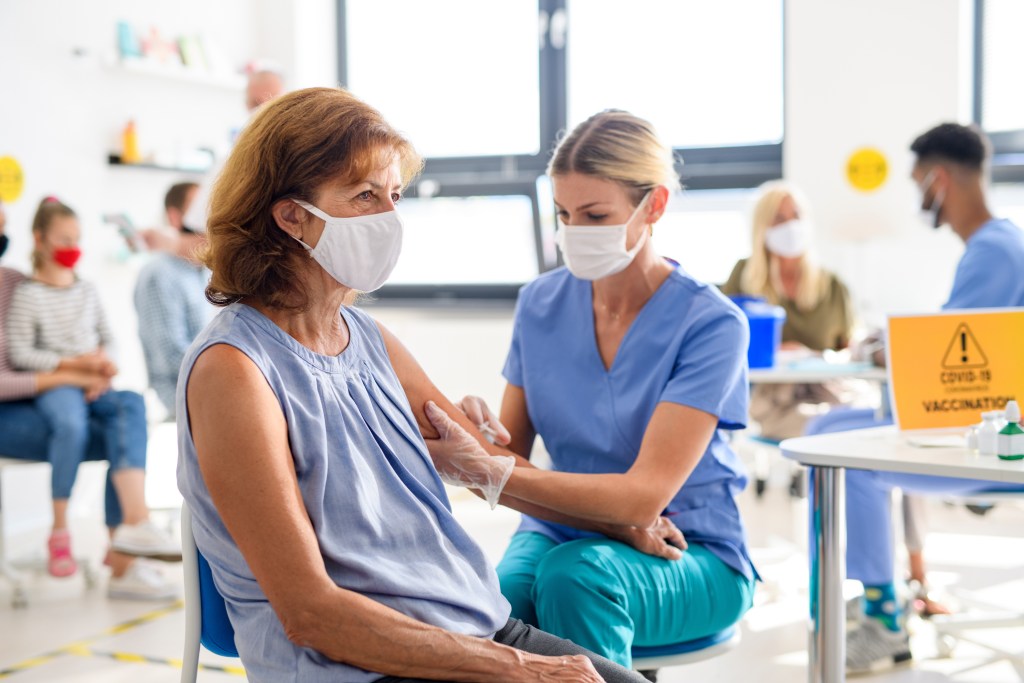 International travel guidance
If you've been fully vaccinated, then the CDC says you're less likely to become infected with COVID-19. You're also less likely to infect others. Even so, international travel still poses certain risks when it comes to coronavirus. For example, even after complete vaccination, you could become infected with a COVID variant and then pass that mutation of the coronavirus on to people who have no immunity at all.
Every country's situation vis-a-vis COVID-19 and infection levels is different. Before traveling, you should update yourself on the current situation in your destination country. The CDC notes that it will revise recommendations for individual countries as the number of vaccinated people increases and the organization sees rates of COVID-19 changing.
After your COVID vaccine
First, be aware that the government only considers you fully vaccinated two weeks after you've received two doses of the Moderna or Pfizer-BioNTech shots or a single dose of the Johnson & Johnson vaccine.
Secondly, before heading to the airport, be sure you understand all the requirements placed upon you by destination governments as well as the airline you are be flying on. Remember that demands made by foreign countries and organizations may differ significantly from what you're familiar within the U.S.
The CDC cautions people to pay special attention to rules regarding testing, mask-wearing, and quarantine. If you do not follow the rules, some airlines may prevent you from flying with them even if you've purchased a ticket. Some countries may deny you entry, and you could be forced to return to the U.S.
Traveling in public
You should be aware that you're required to wear a mask over your nose and mouth when traveling on trains, buses, planes, and other forms of transportation. These rules apply whether you are traveling into, out of, or within the U.S. They also apply when you're inside a transportation hub such as an airport or train station.
The CDC also states that you must pay heed to any rules regarding social distancing that continue to be in place.
You'll still need a negative COVID test to fly back to the US
Right now, if you travel to a foreign country and then decide to fly back to the U.S., you'll have to get tested for COVID within three days of arrival. That's true even if you've been fully vaccinated.
All U.S. embassies around the world publish the locations of available testing sites in the destination country. You can also get tested at some holiday resorts, which offer the test in a bid to help satisfy U.S. requirements.
Accordingly, the CDC says you just shouldn't travel unless you've been fully vaccinated.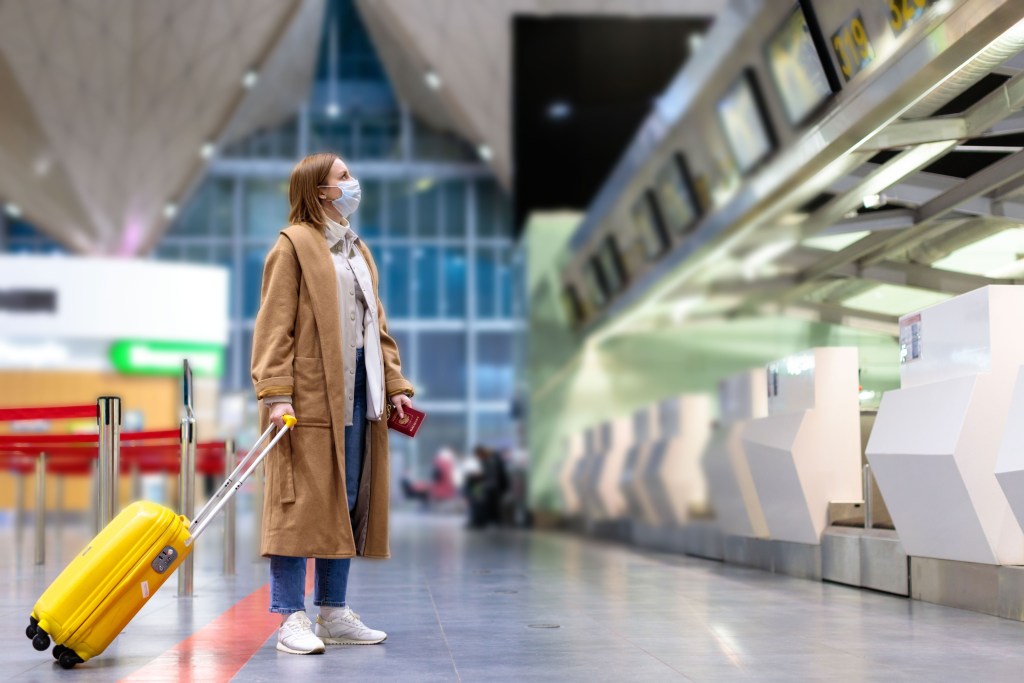 The final word on COVID travel
The CDC updated its guidance for people who've been fully vaccinated at the beginning of April 2021. The risk of traveling domestically within the U.S. and internationally has dropped significantly.
The New York Times reported that the various COVID vaccines are" robustly effective in preventing infections in real-life conditions." Still, the CDC refuses to say that traveling at this time is safe. Instead, the organization's recommendations reflect an opposite view, stating that travel is not advised "at this time because of the rising number of cases of the coronavirus, both at home and abroad."
Editors' Recommendations