If you've ever been to Europe, you've likely seen a bidet toilet. The plumbing fixture allows you to cleanse your genitals with water, requiring less toilet paper in the process. Perhaps that's why TUSHY, a brand that makes bidets, noticed an uptick in interest during the early days of the pandemic when toilet paper was scarce.
Though brands like TUSHY claim to be more sanitary and even reduce the risk of UTI, there's not really any peer-reviewed evidence to back those claims. However, some people swear using a bidet makes them feel cleaner. You don't need to get an entirely new toilet or travel to Europe to experience a bidet. Brands sell add-on toilet seats so you can transform your current throne into a bidet. Many bidet toilet seat features, like water temperature, can add comfort. If you're interested in taking the plunge, here's what to look for in bidet toilet seats.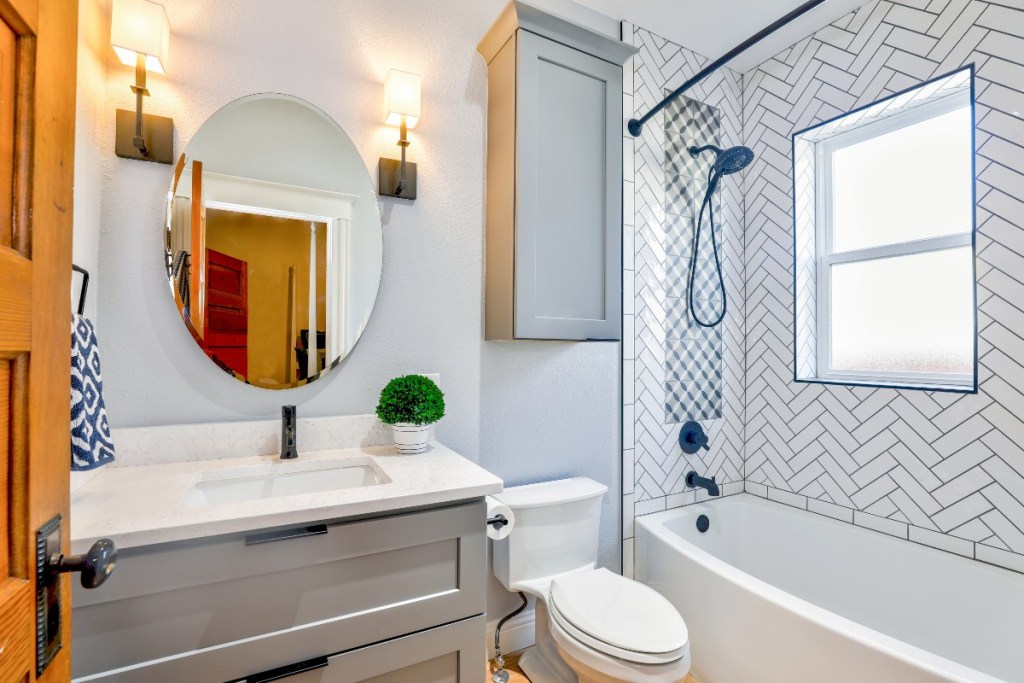 What is a bidet toilet seat?
Unlike traditional standalone bidets, bidet toilet seats can attach to the bowl of the toilet you already have. You'll need to plug it into an outlet to use it. When you're done using the facilities, simply press the remote, and a wand will appear to spritz your private parts. Experts generally recommend drying yourself with a square of toilet paper or two afterward. However, the process typically cuts down on the amount you use each day (a win for your wallet and environment). Depending on the brand and features, they can cost anywhere from less than $100 to nearly $2,000.
What are some typical bidet toilet seat features?
Your budget and desire for comfort will determine exactly what to look for in a bidet toilet seat. Some standard features include:
Water temperature. Though you likely don't want to spray your private parts with scalding hot water, you probably also would prefer to avoid the bracing experience of a chilly stream hitting your nether region. Most bidet toilet seats allow you to adjust the temperature of the spritz to something that feels comfortable.
Adjustable nozzle. We're all shaped differently. An adjustable nozzle allows you to customize where the water sprays to your body's needs.
Seat heater. You'll usually be able to adjust the temperature of the seat itself, maximizing your comfort.

What other perks do some bidet toilet seats have?
Some bidet toilet features may cost you extra but could be worth it to you.
Automatic open/shut lids. If you live with someone who constantly needs to remind you to put the lid down, this feature could be a game-changer. The lid will open when it senses you entering the room and close when you exit.
Oscillating spray. Bidet toilet seats with this feature can cover broader ground when cleaning you up.
Night lights. See all the options on your bidet's remote, even if it's dark, with this handy feature.
Tankless water heater. Typically, a bidet toilet seat has a small water tank. The tankless ones heat the water on-demand, meaning you'll have unlimited warm water.
User preset. User presets can keep everyone happy if you have multiple people in your house with wildly different tastes.
How do I install one?
The bidet toilet seat will replace your current one. Each one is a bit different, so you'll want to follow the instructions carefully. Generally speaking, it involves removing the existing seat, plugging in the add-on, and attaching some tubes. You can usually do it yourself or recruit a handy friend to do it. If you don't have an outlet, there are some non-electrical bidet toilet seats, though they often come without many features.
Are bidet toilet seats more sanitary?
Truthfully, we don't know whether or not they are more sanitary, but some experts say water is more hygienic than paper. They also say that bidet toilet seats can be clutch when you're on your period and things are a tad messy.
Toilet paper can feel course against the skin as well, leaving you uncomfortable and feeling less than refreshed. Bidet toilet seats may be worth trying simply because you'll feel cleaner.
BlissMark provides information regarding health, wellness, and beauty. The information within this article is not intended to be medical advice. Before starting any diet or exercise routine, consult your physician. If you don't have a primary care physician, the United States Health & Human Services department has a free online tool that can help you locate a clinic in your area. We are not medical professionals, have not verified or vetted any programs, and in no way intend our content to be anything more than informative and inspiring.
Editors' Recommendations